Flagler Health

Flagler Health is a general medical and surgical facility nationally ranked in one adult specialty and rated high performing in three adult procedures and conditions. Flagler Health has also consistently ranked among the nation's top 5% for its quality care for more than a decade. The Hospital has earned the Gold Seal of Approval™ from the Joint Commission for Primary Stroke Care Centers, national accreditation for its total hip and total knee replacement programs, and accreditation from the American College of Surgeons Commission on Cancer and Center of Excellence Designation for its Bariatric Surgery Center. With nearly 125 years of history in St. Johns County, Flagler Health is proud to be the community's health care partner – and pleased to provide world-class care.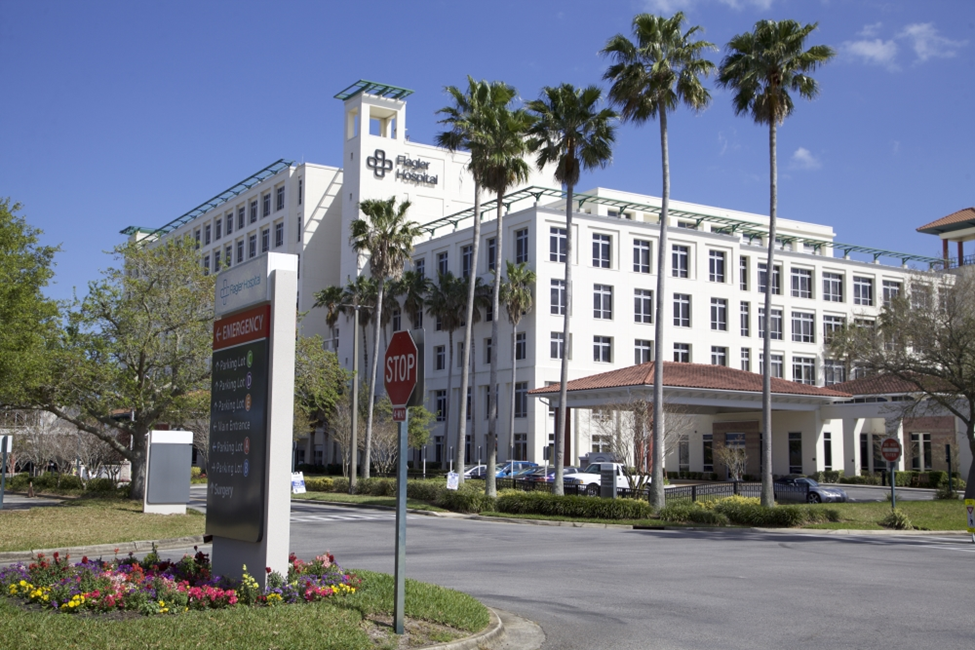 About The Hospital
Flagler Health has continued to see tremendous growth, not only in its number of beds (currently 335) or locations, (the hospital operates 3 satellite clinics) but in areas of technology used in every aspect of the hospital. In 2005, Flagler jumped ahead of the majority of U.S. hospitals when it replaced patient charts with Internet-ready laptops. Electronic Medical Records facilitate increased efficiency, improved documentation, quality of care, security and reduced documentation expenses. Today, Flagler is moving even further toward a completely paperless environment with an ultimate goal of developing a completely electronic community healthcare exchange.
Flagler is committed to providing the best patient experience with the best staff. As part of this, Flagler offers the highest degree of technology to improve care and provide the best treatment. These include fully-digital operating rooms, digital mammography machines, advanced robotic pharmacy technology, a state-of-the art neonatal intensive care unit and – in partnership with Florida Radiation Oncology Group – one of the world's most advanced Adaptive Radiation Therapy delivery systems available for the treatment of cancer.