Licensed Apps (free to UCF COM students, faculty, and staff)
AccessMedicine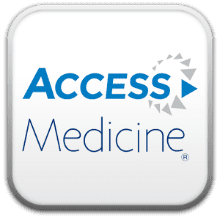 AccessMedicine from McGraw-Hill Medical provides instant answers to clinical questions from the most trusted resources.  The app has the following resources: a quick clinical reference with Quick Medical Dx & Rx, color images plus an outline of skin disorders and diseases from Fitzpatrick's Color Atlas of Clinical Dermatology, Diagnosaurus – a differential diagnosis tool, and Diagnostic Tests – a quick reference of commonly used tests.  The app is not as comprehensive as the mobile-friendly AccessMedicine database, which is also accessible on any device via a web browser.  To activate and for continued access to the app, the user must have an active My Access account and sign in every 90 days through the library's website. Sign up for a My Access account by logging onto AccessMedicine via the library's website and clicking on the library's name in the upper right hand corner.  To download the app, please visit the App Store or Google Play.
ClinicalKey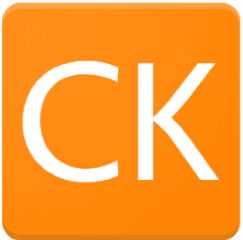 This app is a clinical resource designed to provide physicians with fast, clinically-relevant answers from Elsevier's enormous library of proprietary medical and surgical content. This app is available for Android and iOS mobile devices. To use the ClinicalKey app you must register for a free account on the ClinicalKey website on the top right of the page. When you register make sure you access ClinicalKey via the library's website with your NID and NID password if off-campus. Use your UCF email address when you register. After registering, you will receive a confirmation email. Click the link in the email to activate your remote access. Remote access is for 180 days. After 180 days, you will need to long onto the ClinicalKey website via the library's website and log into your account to re-activate remote access.
DynaMed Plus
This app is a clinical reference tool for physicians with content written by a team of physicians and researchers who synthesize the evidence and provide objective analysis. For remote access, go to DynaMed Plus via the library's website and register for a free account. This will give you access on any browser on any device and also provide access to the app, available on Android and iOS mobile devices. Once you create an account, follow the instructions in the email you receive. This app requires at least 500MB of memory because it provides offline access to content. You can install the app on up to three devices.
Epocrates Plus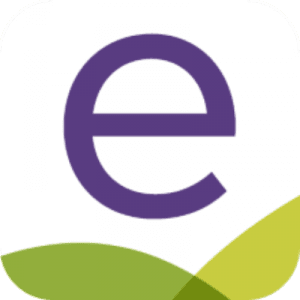 The Epocrates app is currently unavailable. Please use the Epocrates Online database.
OvidToday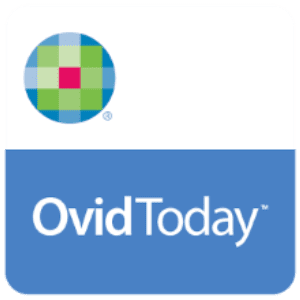 This free and easy-to-use app provides access to the Health Sciences Library's Ovid-subscribed e-journals and gives users the freedom to read, download and save articles from anywhere. The app is available for both iPad and Android Tablet devices. You must initially download the app and create your username and password at the College of Medicine.   Afterwards, as long as you are logged in with your username and password, you can access the app anywhere.
The Medical Letter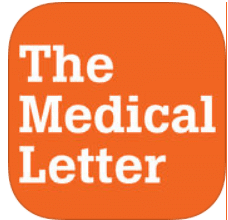 The Medical Letter, Inc. is a nonprofit organization that publishes critical appraisals of new prescription drugs and comparative reviews of drugs for common diseases in its newsletter, The Medical Letter on Drugs and Therapeutics. The Medical Letter app enables you to get the latest issue of the newsletter when and where you need it on your mobile device. Browse past issues, earn CME/CE credits on the go, or find information quickly by searching the app. To get The Medical Letter app, please visit the The Medical Letter website, click on the Mobile App information page, and register for a free account. If you are off-campus, you will need to login with your NID credentials. After you register, download the app from the app store on your preferred mobile device (Apple or Android) and log in the account credentials you created on The Medical Letter website.
Thieme E-Book Library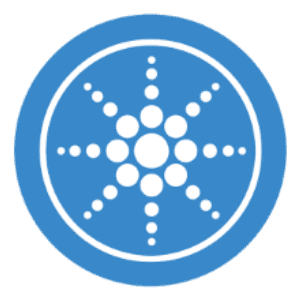 These e-books are an acclaimed online collection of lavishly illustrated full-color downloadable textbooks from Thieme's renowned Color Atlases and Flexibook series. You can download the e-books to your tablet and read them via the iPublishCentral Reader App. Click the link above for installation instructions.
UpToDate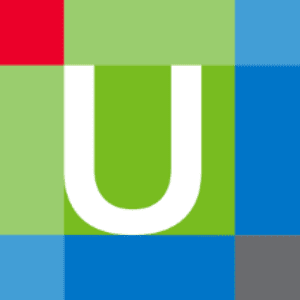 This app is an evidence-based clinical decision support resource authored by physicians to help healthcare practitioners make the best decisions at the point of care.   The UpToDate mobile app is strictly limited to current College of Medicine full-time teaching faculty and medical students.   In order to use the app, eligible users must first create an UpToDate account by accessing UpToDate via the Health Sciences Library website.
VisualDx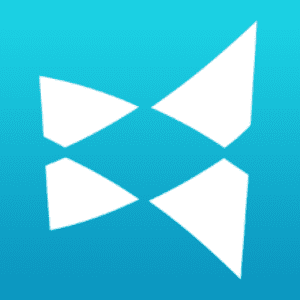 This app is a clinical decision support system that helps clinicians recognize and diagnose visually presenting conditions. Please access VisualDx via the library's website and register to create your own username and password to use VisualDx on your mobile device. Once you've created an account, download and install the app on your Android and iOS mobile devices and log in.