Visitor Information
Public Hours
The UCF College of Medicine is open from 8 a.m. to 5 p.m. Monday through Friday. Please enter through the front doors of the piazza and speak with the receptionist in our front office located on the first floor.
Parking
Visitor parking is available in our on-site lot just south of the College of Medicine medical education building. See our map and directions page for the campus map.
Did You Know?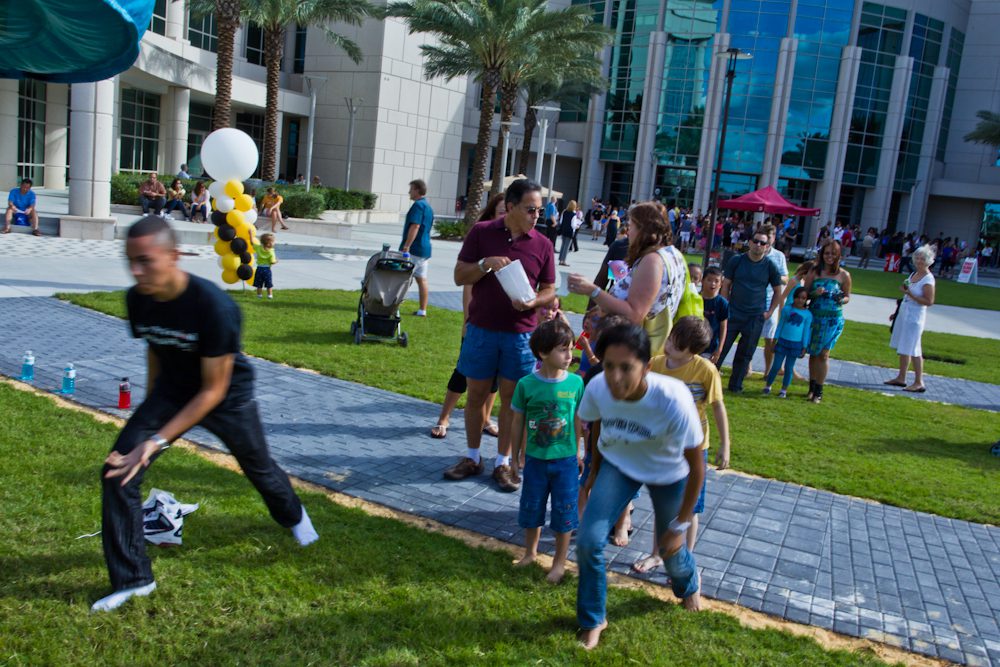 The University of Central Florida College of Medicine will be the nation's premier 21st century college of medicine—a national leader in education, research and patient care, recognized for supporting and empowering its students and faculty to realize their passion for discovery, healing, health and life, and for its ability to create partnerships to transform medical education and health care.
The college is the first medical school in the U.S. to begin implementing the World Health Organization's (WHO) Patient Safety Curriculum, according to the World Health Organization
The college received a $7.6 million federal grant to help Central Florida doctors develop and effectively use electronic health records to improve patient care
The college is the first medical school in U.S. history to offer full four-year scholarships to an entire class