Partnerships
UCF prides itself in being "the partnership university," and the College of Medicine is following that lead. In its first three years of operation, the college has forged strong partnerships with generous community donors, hospitals, physicians and other health care providers. The common goal: Improve health care in our community.
Clinical Partners
Partners Include
One of the nation's largest health systems dedicated to children, Nemours cares for more than 250,000 children a year through the generosity of the DuPont legacy. Expanding to Orlando two years ago through the Nemours Children's Clinic, plans are now in motion to join the community of partners at the medical city through a health campus that includes a state-of-the-art children's hospital.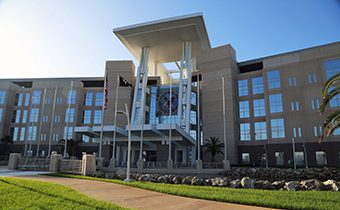 Veterans Affairs Medical Center
The new Orlando VA Medical Center, opening in the fall of 2012, will be a 1.2 million square foot facility. It will include a large multispecialty outpatient clinic, 134 in-patient beds, 120 community living center beds and a 60-bed domiciliary.