Health Sciences Campus News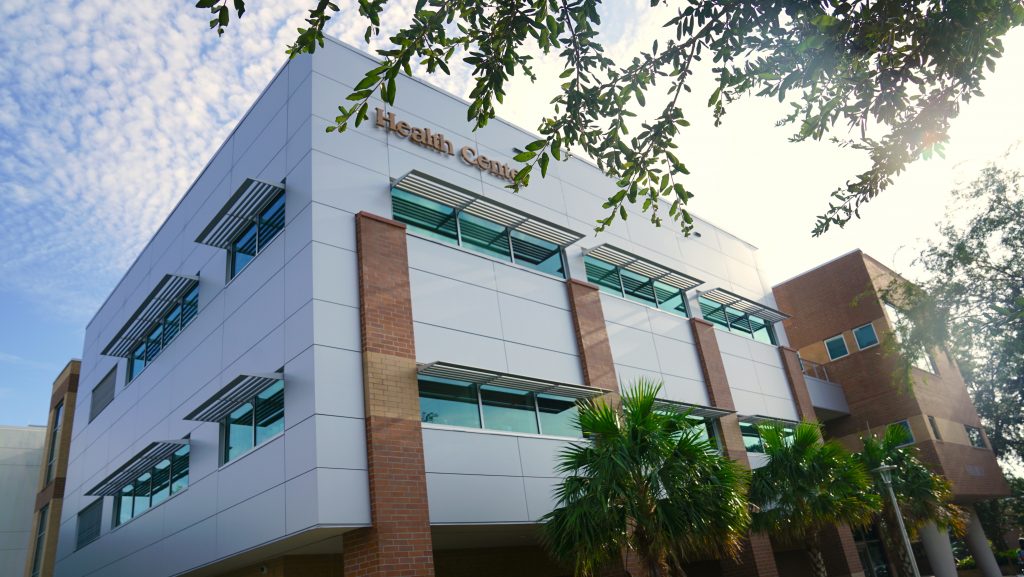 UCF Student Health Services has been ranked by the Princeton Review as the 15th best student health center in the nation. The ranking is featured in the newest edition of its college guide, The Best 384 Colleges. Rankings were determined from data obtained from a Princeton Review survey that asked students from across the country to rate their schools on dozens of topics and report their experiences.
"We strive to be a trusted resource for all our students' health care needs," said Dr. Michael Deichen, executive director of UCF Student Health Services. "Being ranked by our students is confirmation of the quality of our services and reflects how important health is to student success."
UCF Student Health Services offers a wide variety of care to support students' success, including primary care, psychiatry, women's health, substance abuse counseling, dental and on-site pharmacy. The staff of Student Health Services continuously strives to provide a growing and diverse student population with the wellness services they need in order to be successful in college.  Recently, the department was realigned to be included in UCF's new Academic Health Sciences Center, which brings together related academic, clinical and research programs at UCF to best serve patients.
The Best 384 Colleges rankings are based on surveys of 138,000 students at 384 top colleges across the nation. The 2019 edition also recognizes UCF among the "most innovative schools" in the nation for the second year in a row.
For more information about Student Health Services, please visit https://studenthealth.ucf.edu/.
Post Tags