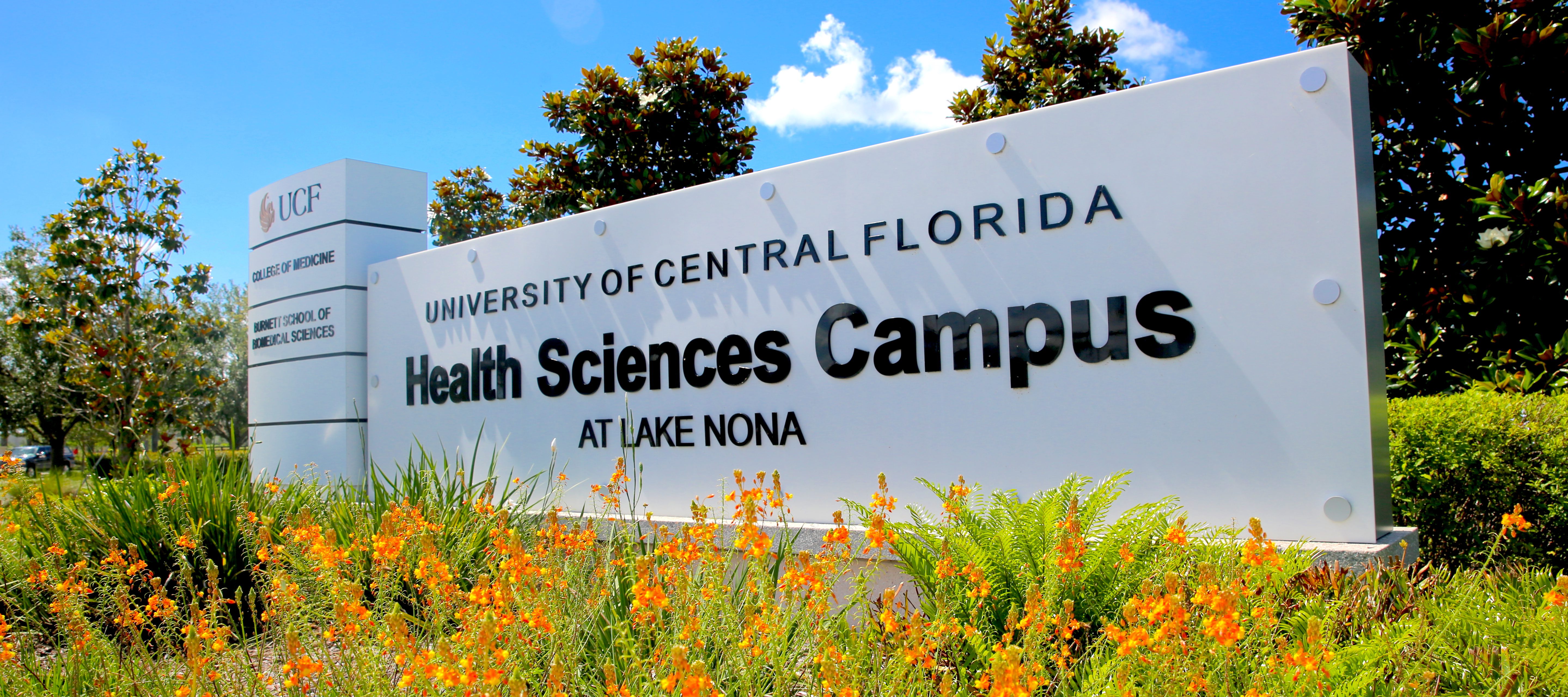 This semester is our first as the UCF Academic Health Sciences Center (AHSC). Many opportunities lie before us. To mark this occasion, I'm delighted to welcome all of you to our first edition of HealthForAll, a communication about AHSC colleges, programs and achievements.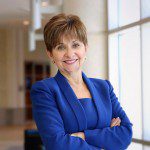 What is the AHSC? What does it add to our university? When I think about these questions, I think in terms of knowledge. The currency of a university is knowledge. Knowledge in transmission is education. Knowledge in discovery is research. And knowledge in service or practice is clinical care. As an Academic Health Sciences Center, we, like all parts of the university, participate vigorously in education and research. Clinical care, knowledge in service and practice, is what uniquely bonds us together. It is the special way we engage with and serve our community.
The programs in our new AHSC show the many unique ways we are caring for others – Social Work, Nursing, Kinesiology, Medicine, Population Health, Physical Therapy, Communication Sciences and Disorders, Athletic Training. And our structure reflects the integration of our shared three missions. Our three colleges – Medicine, Nursing and the new College of Health Professions and Sciences – will report to the Provost for their educational and research missions, just as they do today. They will report to me as Vice President for Health Affairs in the context of their clinical missions.
So what does that mean to our faculty, staff, students and patients?
With a new university hospital opening in 2021 and a UCF Cancer Research and Treatment Center on the horizon, our new structure brings together those new entities with Student Health Services and UCF Health, our multispecialty practice. This creates a cluster of UCF clinical care that is integrated with our educational and research missions.
This cluster yields synergies we've already witnessed. For example, we've selected a shared electronic health record system for UCF Health, Student Health Services and UCF Lake Nona Medical Center, our new hospital. With this shared resource, a UCF student getting primary care at Student Health who needs a heart specialist can have their records seamlessly sent to UCF Health. And if that student needs to be hospitalized, his or her records can easily transfer to UCF Lake Nona Medical Center. With such a system, all of that student's healthcare providers — at three different UCF locations – will be sharing the same data. That means better, more seamless care. That system also provides opportunities for research and education.
Our goal is to have heightened integration and communication in all missions. The AHSC will have intercollege leadership groups that will coordinate education of healthcare students and interdisciplinary research. Improved communication and clinical collaboration will help students better identify programs and training that will help them reach their goals. It will encourage more and better communication between faculty – for example, a Nursing faculty member who needs to partner with a neuroscientist or a dermatologist for a research project will be better able to coordinate with fellow UCF research and clinical colleagues.
We are just beginning this journey and there is much work to do. The creation of our Academic Health Sciences Center has already shown us the power of bringing people together with unique and diverse backgrounds, expertise and knowledge. And as the new school year begins, I hope we're all ready to take off on this exciting adventure. Stay well. Deb
Has the UCF College of Medicine Positively Impacted You?
The UCF College of Medicine is a research-based medical school with a culture based on partnerships and collaboration. As a founding member of Orlando's Medical City we are proud to be your community medical college.
Find out how to give back to your medical school, today!