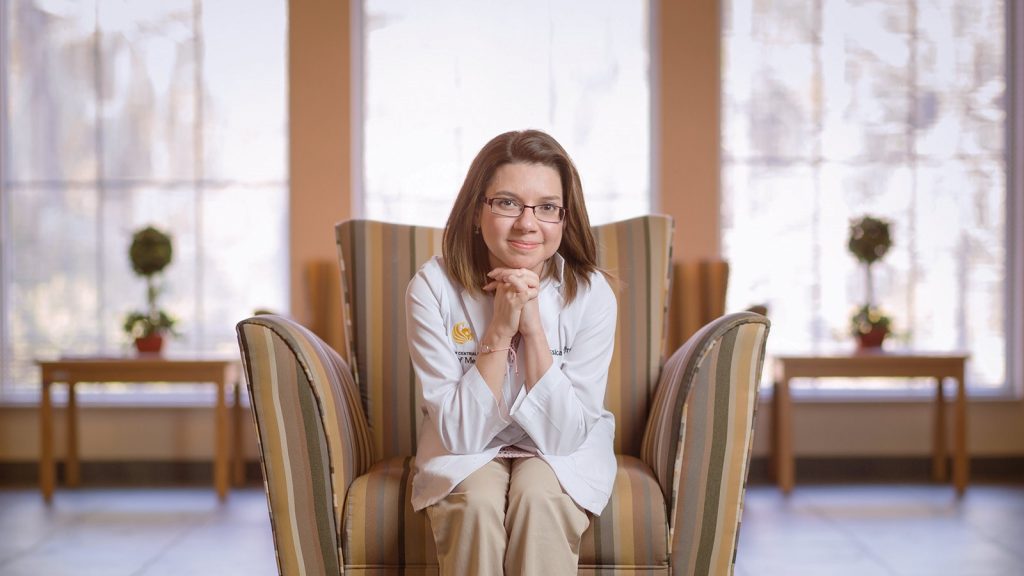 Fourth-year med student Jessica Fernandez's inspiring story was recently featured in Pegasus magazine.
As a child, she emigrated to the USA for better medical treatment due to a congenital bone growth disorder, and to pursue her dream of becoming a physician. As she approaches match day and graduation, she looks back on her journey through med school and shares how she thinks her own disability will make her a more caring and understanding doctor.
Read the full story here https://www.ucf.edu/pegasus/healing-through-understanding/
Has the UCF College of Medicine Positively Impacted You?
The UCF College of Medicine is a research-based medical school with a culture based on partnerships and collaboration. As a founding member of Orlando's Medical City we are proud to be your community medical college.
Find out how to give back to your medical school, today!