College of Medicine

Diversity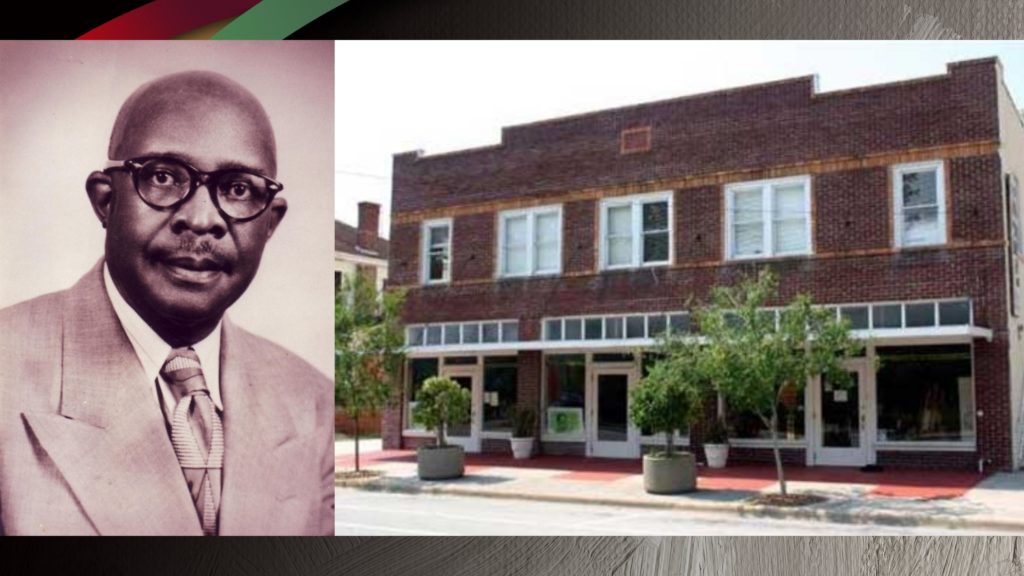 During segregation, when most white doctors wouldn't treat African Americans,  residents of Orlando's historically black neighborhood relied on care from Dr. William Monroe Wells, a black physician who become a healthcare and economic icon for the Parramore community in the early 1900's.  
Dr. Wells' impact as a healer and community leader was the subject of the Office of Diversity and Inclusion's Black History Month lecture on Feb. 8.  His story was shared by Elizabeth Thompson, director of community engagement for UCF Downtown and Valencia College. She is also a former executive director of the Orlando's Wells'Built Museum of African American History and Culture.
"In those days, white doctors didn't have to treat black patients," Thompson said. "They could if they wanted to, but they didn't have to. And there were no specialists like dermatologists or OB-GYNs; so one doctor did everything, from delivering babies to providing end of life care."
Dr. Wells was born in 1889 Fort Gaines, GA moved to Parramore in 1917 as a 28-year-old doctor who had trained at Meharry Medical College in Nashville, TN. He was the second African American physician to practice in the Orlando area. The Parramore community just west of downtown Orlando was established in the 1880s by Orlando's fourth mayor, James B. Parramore, in his words, as a place to "house the blacks employed in the households of white Orlandoans."
"It was a place African Americans could live and essentially walk to work in the growing downtown area and then walk back to their side of town by sundown, according to the law," Thompson explained.
Dr. Wells cared for residents who were sick or in labor even though he knew many could not afford to pay him.
"Dr. Wells and his wife did not have any natural-born children and so the community became his family," Thompson said. "And he understood that care extended beyond just their physical wellbeing, but also the wellbeing of the community as a whole."
Noticing that African Americans visiting Orlando had to stay with friends or travel hundreds of miles away to find a hotel that would offer them lodging, Dr. Wells decided to build a hotel.
"Though he got the permit in 1921, he did not finish that building until about 1925," Thompson said. "And the reason for that is even though he was a physician, and very entrenched in the community, he still was a black man. So he could not get any loans or financing."
The Wells'Built Hotel became a major economic boost for the community. Instead of making the two-story building all hotel rooms, Dr. Wells reserved the bottom floor as storefront space for other African American business owners who faced similar challenges in getting business support. The hotel is now the Wells'Built Museum of African American History and Culture – a designated official Orlando Historic Landmark – that honors Dr. Wells' contributions to the community.
Dr. Wells died in 1957 and is remembered as a strong advocate for the wellbeing of his patients and his community. Thompson encouraged medical students to learn from Dr. Wells' example.
"Dr. Wells realized it is important to be not just a caregiver for the body, but a caregiver in terms of advancing the community," Thompson said. "He observed the needs of the community, and he sought to fill them. And that is exactly what each of us can do. In our own daily experience, observe the needs of the community that we are in and seek to meet those needs, seek to improve and advance the community for which we are a part of."
During the lecture, Rhonda Anderson-Robinson a coordinator in the Clinical Skills and Simulation Center shared that she recently learned she is related to Dr. Wells. She encouraged medical students to continue doing research about history to better serve the community.
"It has been said that you must first know your past in order to affect your future, but I also know that you can't drive a car forward while always looking in the rear-view mirror," she said. "That being said, be aware of the past, take the time to read and research. As the medical doctors of tomorrow, you owe it to yourselves…and your ancestors."
The Office of Diversity Inclusion is sponsoring admission to the Wells'Built museum for all College of Medicine faculty, staff and students on February 22, 24 and 26. Register here.
Post Tags