The Office of Diversity and Inclusion Celebrates




the Life of Dr. King
As our nation observes Martin Luther King Jr. Day, we remember Dr. King's life's work to fight for every American's right to achieve the American Dream. Martin Luther King Jr. dreamt that all Americans would be judged by their personal qualities, not by their skin color. He worked relentlessly as a civil rights activist to achieve equality and human rights for African Americans. Dr. King never chose fear but rather courage and determination through peaceful and nonviolent resistance, even in the face of oppression, ignorance, and violence. Just one year after his famous "I have a dream" speech in 1963, President Johnson passed the Civil Rights Act that prohibited public segregation and racial discrimination in employment and education. This legislation laid the groundwork for the Voting Rights Act of 1965, protecting African Americans' right to vote.

This Martin Luther King Jr. Day, the COM Office of Diversity and Inclusion invites you to help us celebrate Dr. King's legacy. Learn about how you can impact the National Day of Service in honor of MLK Day and future service in 2021.

A Message from Interim Assistant Dean for Diversity and Inclusion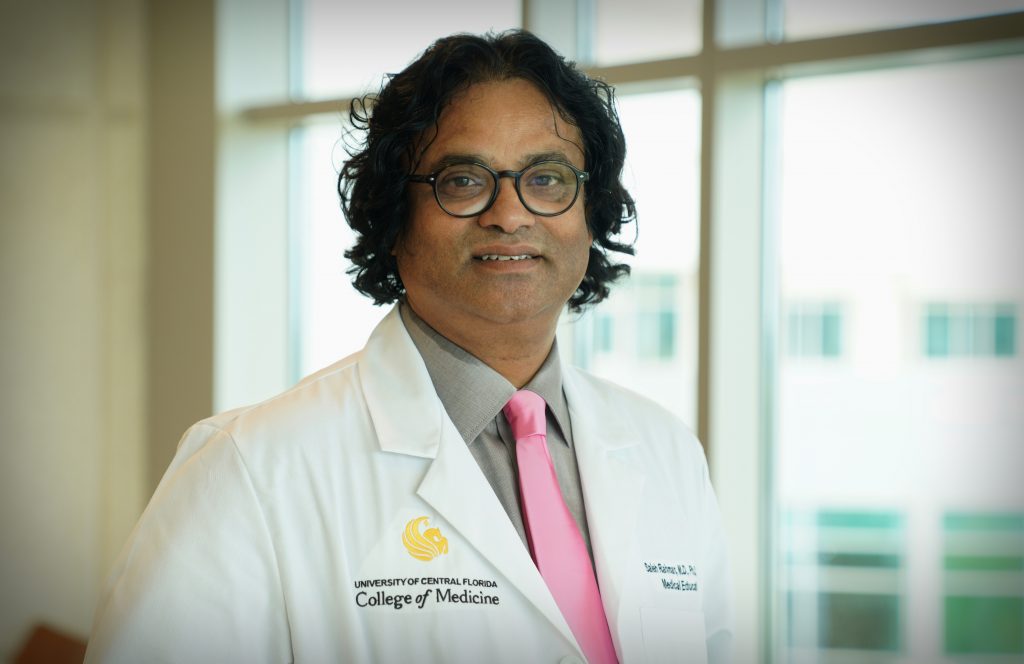 "My goal is to bring and celebrate diversity in every aspect of our college and community. We must remember that any intolerance or bigotry must be answered by diversity and Inclusion. Together, we can cherish and preserve ethnic and cultural diversity and become stronger with ideas, dignity, openness, healing, love, and joy through inclusiveness."
Saleh Rahman, M.D., Ph.D., M.P.H.
---
What is Diversity?
Diversity applies to all of the attributes that make individuals different from one another. It depicts the collective distinctions regarding race, color, religion, sex, gender identity, national origin, disability, sexual orientation, values, beliefs, experiences, preferences, and behaviors that make all individuals unique.
What is Inclusion?
Inclusion is a subjective state of mind where people feel valued, respected, and appreciated as their unique talents beliefs, backgrounds, and capabilities are joined in a common endeavor.
---
Vision
To embrace the fusion of differences in individuals but also recognize and value how those differences enhance the College's ability to meet its overall mission. We support and embrace diversity with humility and respect for all.
Mission
To ensure that the organization's environment is diverse and that policies and practices support an inclusive culture, not only in a manner that complies with all applicable regulations but also to provide equal opportunity for all faculty, staff, and students to realize their full potential and to cultivate relationships with diverse populations.
Goals
Recruit and Retain Diverse Students/Faculty/Staff
Provide Excellent Diversity Education and Scholarship
Diversity as a Core Value
Engage in Meaningful Outreach with Diverse Communities
News