College of Medicine

Communique

Residents
Mays Alani was losing hope of ever becoming a practicing physician. She'd graduated from the Medical University of Bahrain, but as a foreign-trained M.D. had difficulty getting a residency slot in the United States. So she came to UCF as a "standardized patient" – someone trained to act as a real patient to help train medical students. There, she met the person who would become her biggest fan, her "work mom" who kept insisting, "You can't give up. You are meant to be a doctor."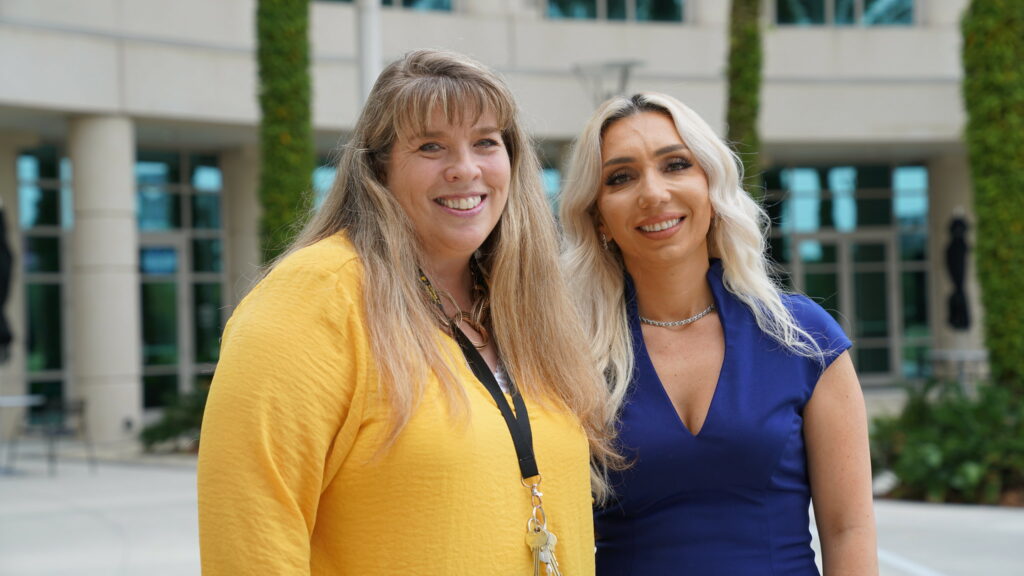 Today she is.
As Dr. Alani graduated with honors from her UCF-HCA Healthcare neurology residency this month, she cried telling the story of Mary Ann Reiner, the colleague who sent her text messages saying, "You got this!" before every residency interview. Now Dr. Alani is off to Yale for a fellowship in movement disorders such as those caused by Parkinson's disease.
"My story," she said, "is about hard work and believing in yourself. But I never would have made it without Mary Ann."
Standardized patients (SPs) are a key part of the medical school curriculum. Reiner is in charge of training SPs on following a script of symptoms, questions and medical history designed to teach young medical students how to provide clinical care. Dr. Alani started out as standardized patient and after six months became an SP educator. But Reiner said she always knew Dr. Alani's future in healthcare was bigger. "I wanted her to believe in herself," Reiner said. "I didn't want her to give up on her dream of being a doctor. I knew she would be a great physician if she was given the opportunity."
With Reiner's encouragement, Dr. Alani applied to residencies and attended admissions interviews. The UCF-HCA residency selected her for its first cohort of neurology residents who trained at Osceola Regional Medical Center, the Orlando VA Medical Center and Nemours Children's Hospital. The program chose her as chief resident. As the first four neurologists graduated on June 18, they and program leaders talked about how Dr. Alani had helped lead the new program and the importance of her dedicated support and hard work to the team of young physicians.
Dr. Enrique Serrano, the neurology residency program director, thanked the inaugural residents for building the program from its "humble beginnings in a conference room."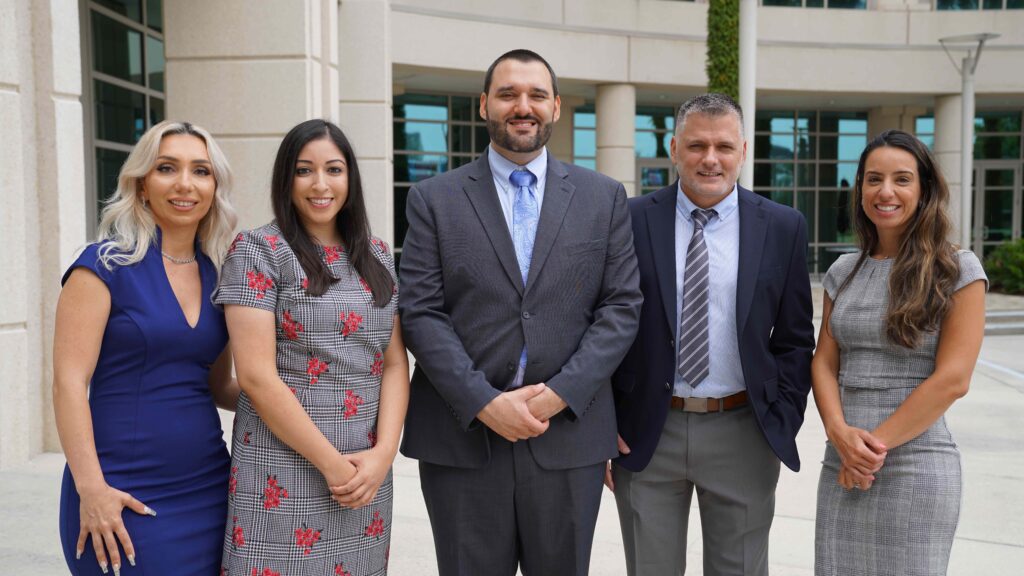 "You guys did it," he said. "You were on the front lines. You created a program as you created your own futures."
Following her graduation, Dr. Michelle Nunes is going to the University of Miami's Miller School of Medicine for a fellowship in epilepsy. She said she chose neurology because the brain is so complex and a small issue with it can have such an impact on health. She is proud that she was able to help build a program that will train future specialists in the field she loves. "We helped create this program," she said, "and that's beautiful."
The neurology graduation were one of several across the state as 165 physicians completed UCF-HCA residencies and fellowships this month. Many are staying in-state to provide medical care to Floridians and help address the state's physician shortage.
Post Tags
Neurology residency

UCF-HCA residency consortium