College of Medicine

Communique

Faculty News

Residents
West Florida Healthcare in Pensacola announced Tuesday their first ever Graduate Medical Education Residency Programs in partnership with the UCF College of Medicine.
Accredited by the Council for Graduate Medical Education (ACGME), the new programs will train residents in physical medicine and rehabilitation and obstetrics and gynecology. West Florida Healthcare is currently building applications for residency programs in emergency medicine, general surgery, internal medicine and psychiatric medicine for July 2022.
"West Florida Healthcare is very excited to partner with the University Of Central Florida College Of Medicine to bring this innovative new residency program to our community," said Gay Nord, Chief Executive Officer for West Florida Healthcare."Our vibrant hospital services and expertly trained medical staff make West Florida Healthcare an ideal partner for the hospital-based portion of the clinical training necessary for the residents. In addition, attracting and retaining talent is a key component of expanding access to care and improving the health of our community. As these residents complete their training, our community and our region will see both economic and health benefits. We are fortunate to have the strong infrastructure necessary to create this program as well as our existing team of highly skilled physicians who can train the next generation of caregivers."
With West Florida Healthcare, the College of Medicine and HCA have 28 residency and fellowship programs in greater Orlando, Ocala, Gainesville and Pensacola and are training more than 500 physicians in specialties that include internal and family medicine, surgery, psychiatry and endocrinology. Across the country, HCA Healthcare is the largest sponsor of residency and fellowship programs for physicians, training 4,754 residents and 309 fellows in 61 teaching in 16 states.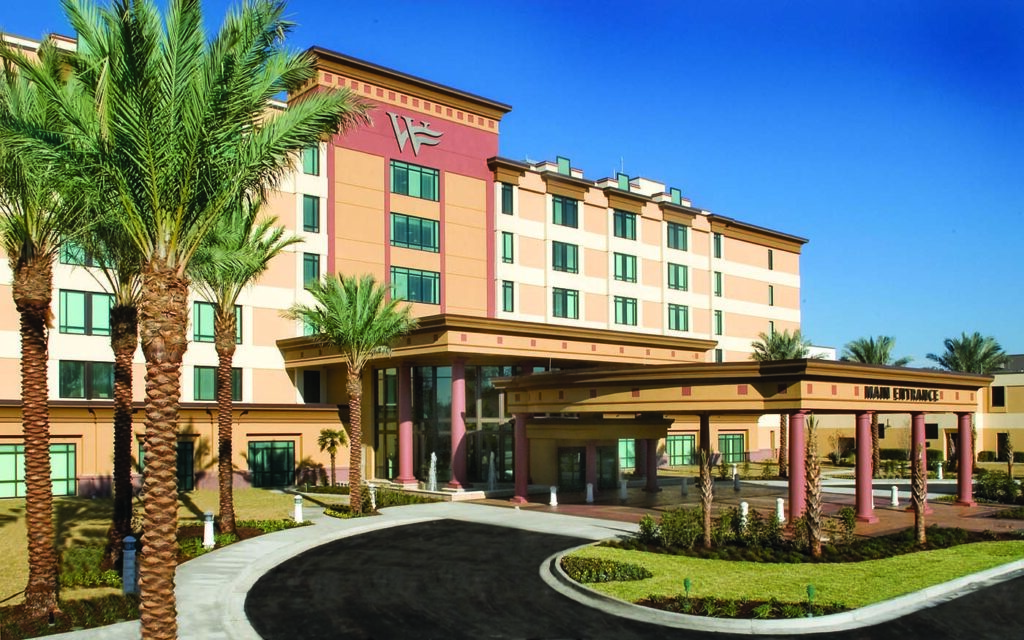 "We are delighted to partner with West Florida Healthcare and serve the Pensacola community," said Dr. Deborah German, vice president for health affairs and the founding dean of the UCF College of Medicine. "Our mission at the UCF College of Medicine includes improving healthcare for all. Residency programs are an important part of that effort. Physicians often remain in the community where they had their residency training and our programs will allow Pensacola to have a supply of outstanding, compassionate young physicians, now and into the future."
The first two residency programs at West Florida Healthcare will begin their training the week of June 21. As part of the program, residents will experience National Grand Rounds, a series of webinars that leverage accomplished clinical expertise from across HCA Healthcare that brings the nation's leading medical experts to our residency programs.
"This residency program is rooted in evidence based medicine. Our experiential learning process leads to innovative, real-world patient health solutions and improves medical best practices, research and regulatory requirements, and helps to address the need for additional medical professionals to serve our communities," said Dr. Julie DeCesare, OBGYN with West Florida Healthcare and Program Director of the Obstetrics and Gynecology Residency Program. "Merging the rigor of the Accreditation Council for Graduate Medical Education program with high patient touch, our residents will deliver evidence-based care that demonstrates our mission to care for and improve human life."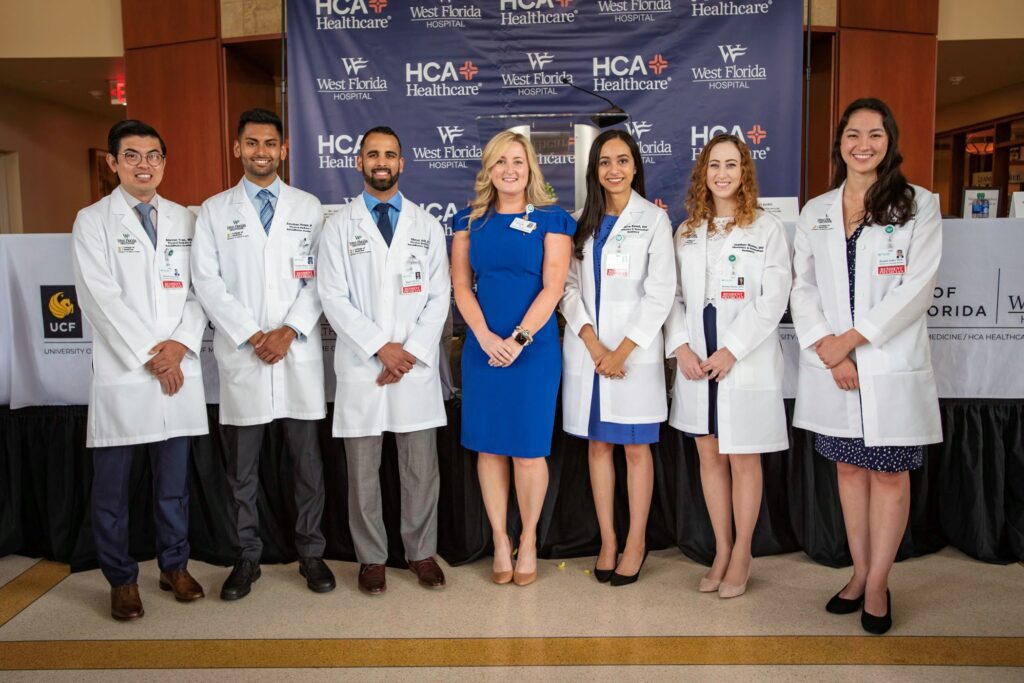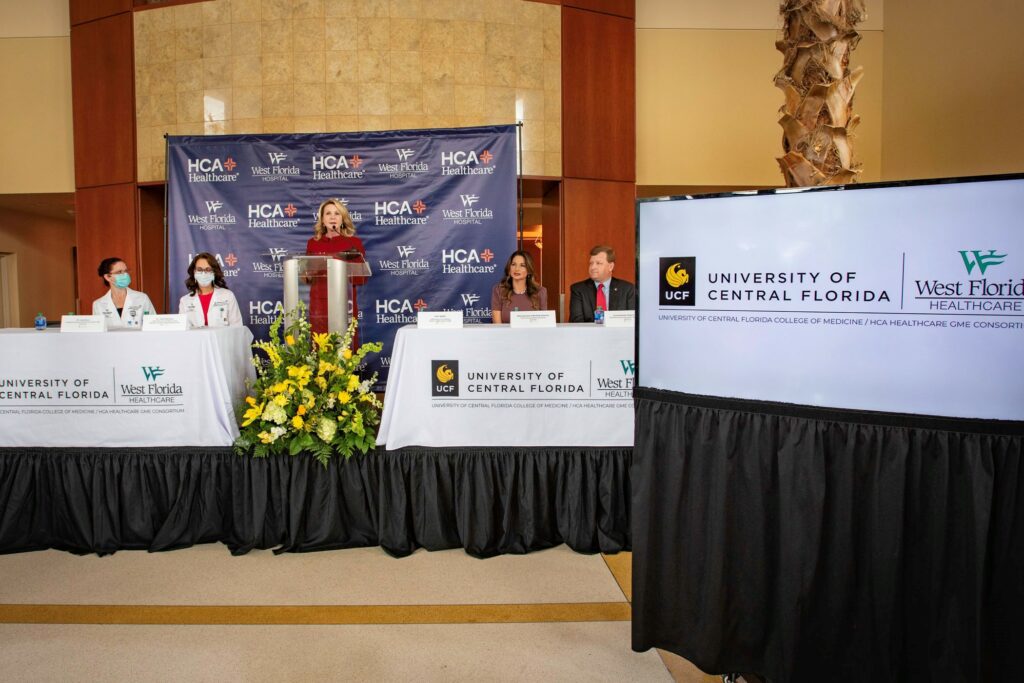 Post Tags
new residency program

program

residency

west florida healthcare