College of Medicine

Communique

Diversity

Faculty News

Student Affairs

Students
More than 50 pre-medical students from across the nation engaged with the College of Medicine April 15 as part of the largest gathering of unrepresented minority medical students in the nation. The Student National Medical Association's Annual Medical Education Conference (AMEC) met in Orlando over four days and included a visit to the UCF Health Sciences Campus, where attendants toured the medical school, interacted with its innovative curriculum and met faculty, staff and students.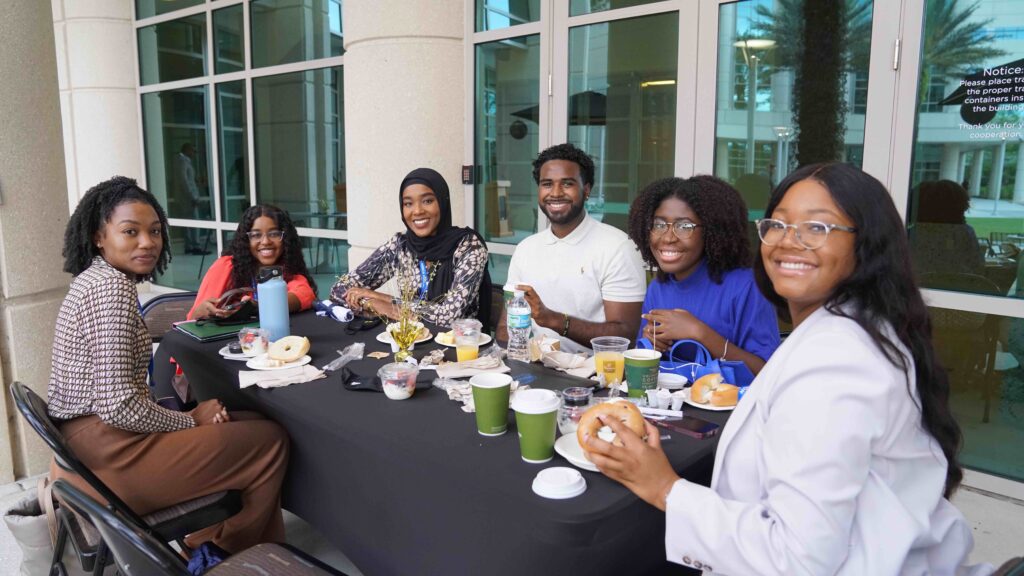 "It is a great honor to welcome you to our home," said Dr. Tracy MacIntosh, associate dean for diversity, equity and inclusion, as she greeted attendees at an outdoor breakfast on the medical school's piazza.
The AMEC holds the yearly conference for students from all levels of medical education to network and attend programs on academic and clinical success with the goal of training diverse, socially competent, clinical excellent physicians who are focused on health equity and justice.
Dr. MacIntosh and other speakers emphasized medicine's dramatic need for diverse providers to address the nation's healthcare disparities that have been magnified by COVID-19. "While we wish we were all color blind," Dr. MacIntosh said, she pointed out that Black physicians are more likely to care for Black patients and Hispanic physicians are more likely to care for Latinx patients, even if they do not speak Spanish. Yet only about 5% of physicians in Florida are Black and 17% percent are Hispanic.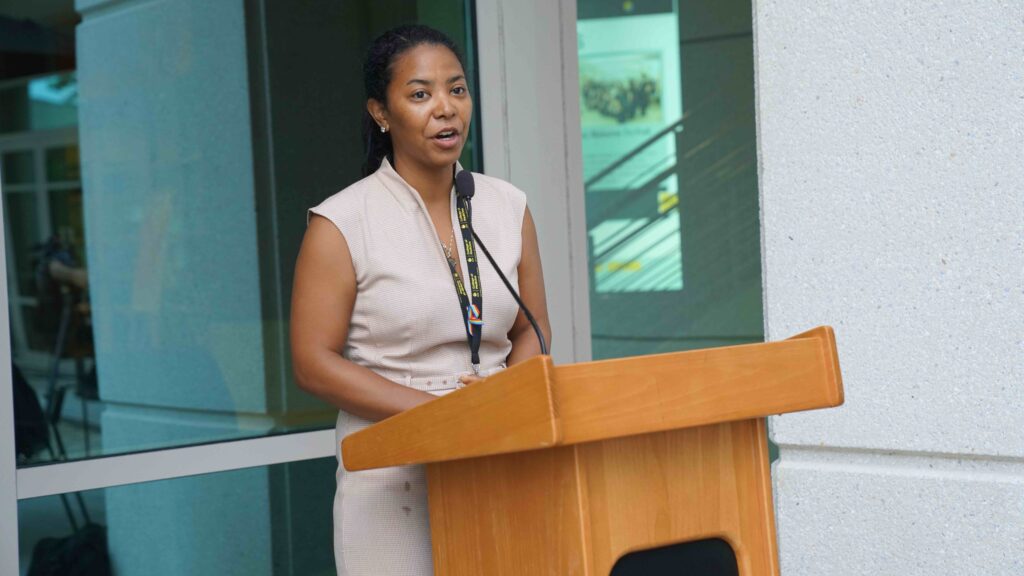 "You are the future of what medicine is going to look like tomorrow," Dr. Innocent Akujuobi, UCF's director of health equity education, told attendees, urging them to "put your inquisitive hats on and ask as many questions as you can" during their tour of the medical school.
The College of Medicine sponsors many initiatives to support and recruit students from historically marginalized groups who are entering medical education, including pipeline programs, mentorship and summer camps. Dr. MacIntosh said the medical school has also recently conducted an analysis of its curriculum to ensure educational materials and case studies do not perpetuate stereotypes or contain implicit biases.
Mentorship, setting big dreams and finding role models were key themes as physicians described their own journeys through medical school and the variety of roles available to diverse doctors – in patient care, healthcare policy, research, media and entrepreneurship.
Dr. Alexander Evans is president of the Central Florida National Medical Association Chapter. He shared his journey from math major to medical student, Navy medical officer, trauma/critical care surgeon, hospital administrator and now as a researcher investigating how to use artificial intelligence to improve health outcomes.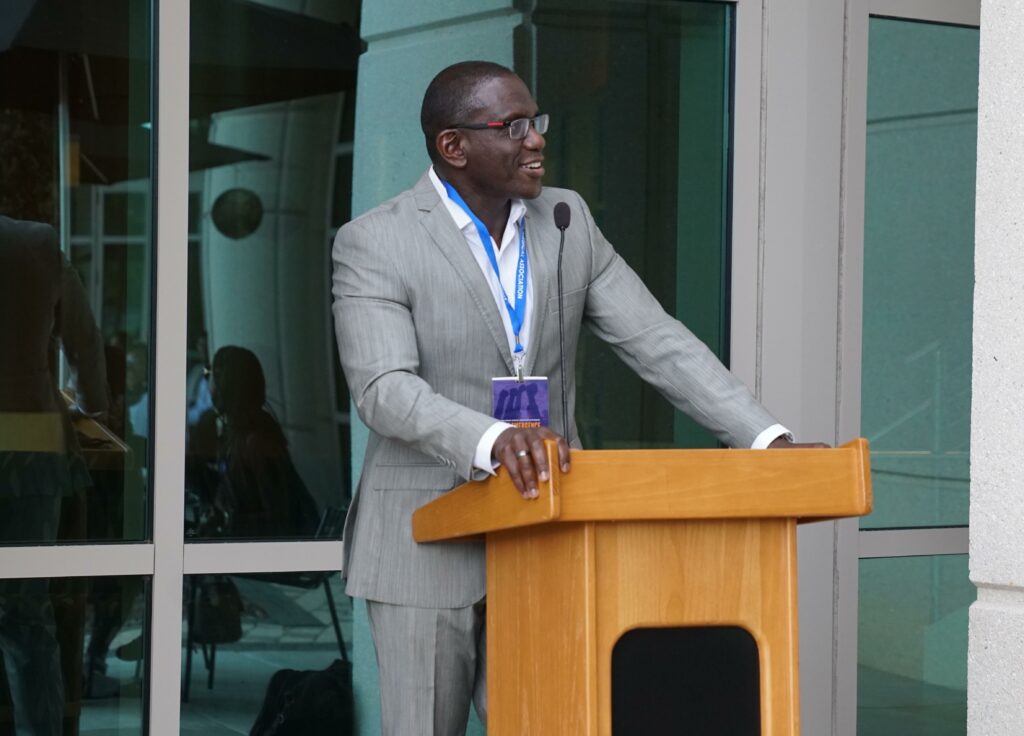 "My joy is just huge," he told the physicians in training. "Medicine is fun."
Post Tags
diversity

medical students

pre-med students

SNMA visit