Health Sciences Campus News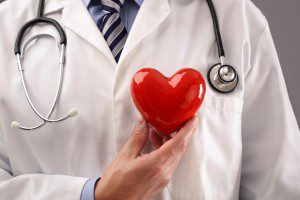 Enjoy a heart-healthy morning walk and support heart disease patients, their families and research – including some being done at the UCF College of Medicine!
The Greater Orlando Heart Walk is Saturday, Nov. 3 on the main UCF campus and will feature one- and three-mile routes. The event starts at 7:30 a.m. and participants hope to raise $1 million total.
We have multiple teams representing our new Academic Health Sciences Center.
The College of Nursing team, led by Joyce DeGennaro, undergraduate clinical education coordinator, and student Amy Coisnard, has set a lofty goal of raising $5,000 and is partnering is partnering with the three Student Nurses' Association chapters in Orlando, Cocoa and Daytona Beach to increase participation. The College of Medicine-Student Health Services team is led by Dr. Dinender Singla, head of the Metabolic-Cardiovascular Research Division at the Burnett School of Biomedical Sciences. That team's goal is to raise $2,000. The College of Health Professions and Sciences team, led by Drexler James, is aiming to raise $1,000.
Please consider joining one of our teams, contributing or doing both.
You can reach the College of Nursing team by using this link: http://nursing.ucf.edu 
Visit the College of Medicine-Student Health Services team at http://www2.heart.org/site/TR?fr_id=3689&pg=team&team_id=442096. '
Support the CHPS team at http://www2.heart.org/site/TR/HeartWalk/GSA-GreaterSoutheastAffiliate?team_id=461550&pg=team&fr_id=3689
As Dr. Singla explained, "When you participate in the Heart Walk you are helping 92 million patients living with some form of heart disease and the scientists who are working to find better treatments and a cure."
Post Tags