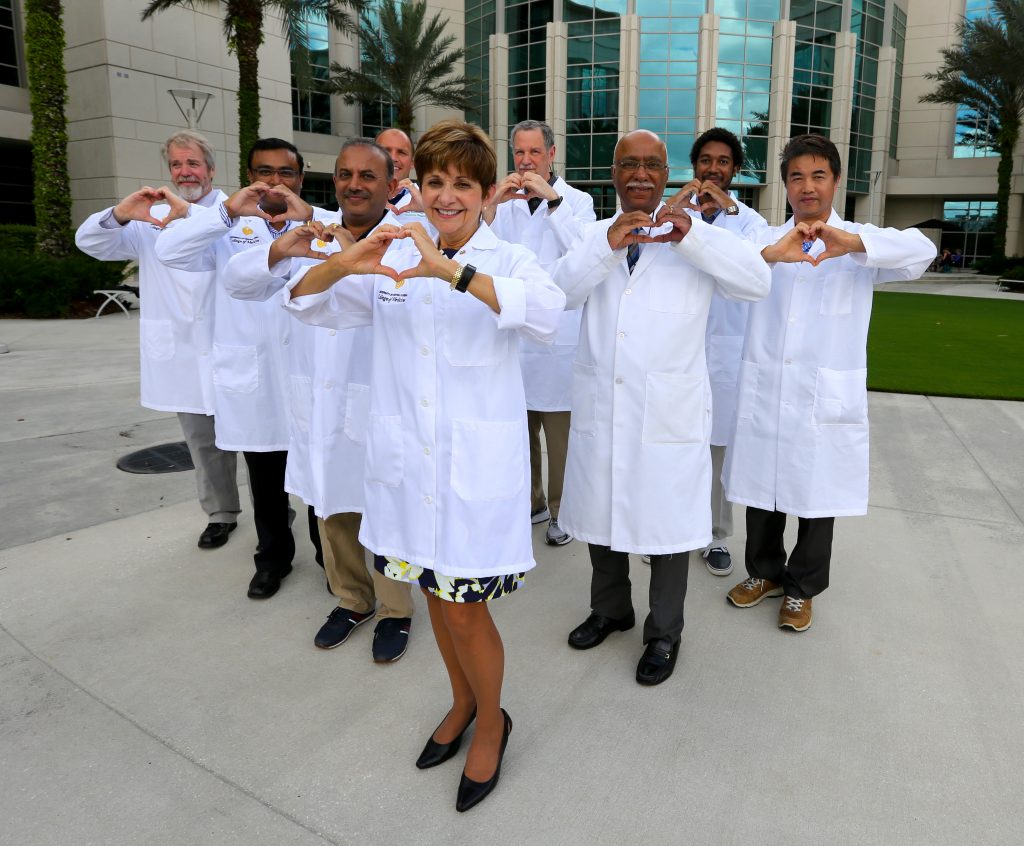 Enjoy a heart-healthy morning walk and support heart disease patients, their families and College of Medicine research!
The Greater Orlando Heart Walk is Saturday, Nov. 3 on the main UCF campus and will feature one- and three-mile routes. The event starts at 7:30 a.m.
Our College of Medicine – Student Health Services team is led by Dr. Dinender Singla, head of the medical school's Metabolic-Cardiovascular Research Division at the Burnett School of Biomedical Sciences. Our team's goal is to raise $2,000. The walk is hoping to raise a total of $1 million.
"When you participate in the Heart Walk you are helping 92 million patients living with some form of heart disease and the scientists who are working to find better treatments and a cure," said Dr. Singla.
"Whether you walk, donate or do both, your support is urgently needed at our medical school, or at our university and ultimately for our fellow Americans suffering from this devastating disease."
To sign up to walk, donate to our team or do both, please visit http://www2.heart.org/site/TR?fr_id=3689&pg=team&team_id=442096
Post Tags