College of Medicine

Communique

Diversity

Population Health

Research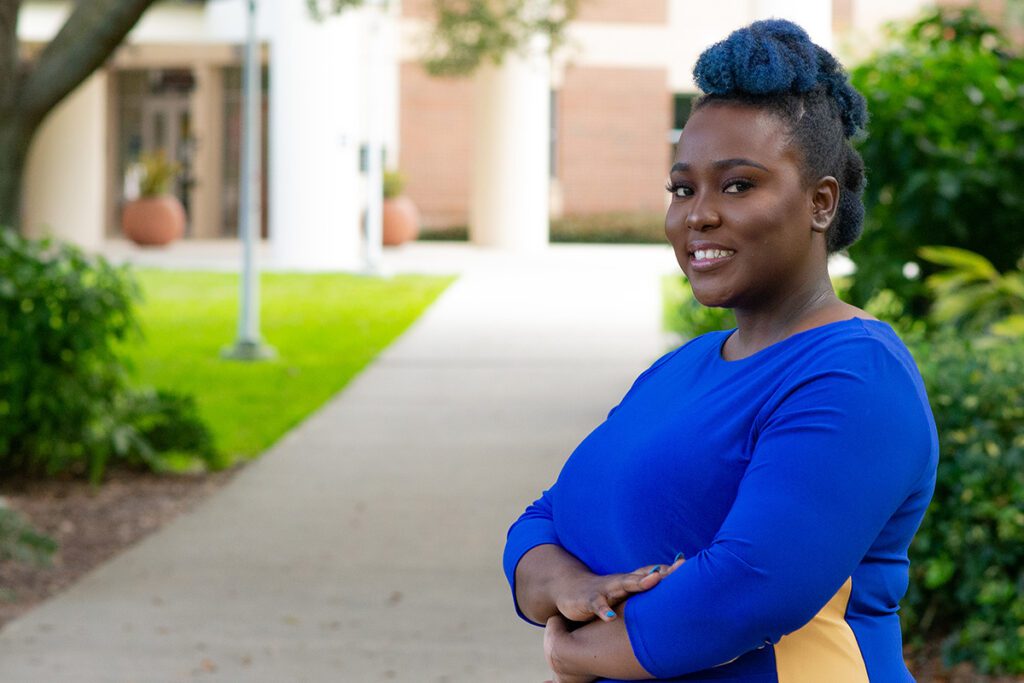 Working with her mentor, College of Medicine's Population Health Chair Dr. Eric Schrimshaw, Makella Coudray is studying the sexual health disparities among marginalized and disadvantaged populations. Specifically, she explores the predictors of sexually transmitted infections, HIV prevention, and sexual and gender minority health by examining the intersection of behavior and biological processes.
Coudray is a fellow of both the HIV, Infectious Disease and Global Health Implementation Research Institute and Data Science for All, Empowerment, at Correlation One Training. She aims to utilize her skills and experience to effectively execute her research project, Sexually Transmitted Infections Testing Risk and Prevention among Trans Women (STRiP-T).
See full story on UCF Today.
Post Tags