College of Medicine

Faculty News

Medical
UCF Health, the College of Medicine's physician practice, has added endocrinologist Dr. Angela Mazza, who specializes in treating Type 1 and Type 2 diabetes, thyroid and other endocrine disorders.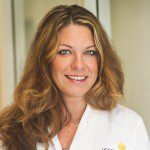 Dr. Mazza, who is board certified in internal medicine and endocrinology, will also serve as an assistant professor of medicine at the College of Medicine.
Dr. Mazza earned her Doctor of Osteopathy Medicine degree from Nova Southeastern University in For Lauderdale; and completed her fellowship in diabetes, endocrinology and metabolism at Saint Louis University. Most recently, Dr. Mazza served as the medical director for the Florida Hospital Diabetes Program.
"I'm excited and humbled to join such an outstanding team of clinicians and College of Medicine faculty at UCF Health," she said. "Patients are clearly at the center of everything they do, and nothing works better for diabetes prevention and management than a patient-centered approach."
To schedule an appointment with Dr. Mazza, call (407) 266-DOCS (3627). She will begin seeing patients at UCF Health beginning November 5, 2012.
Post Tags