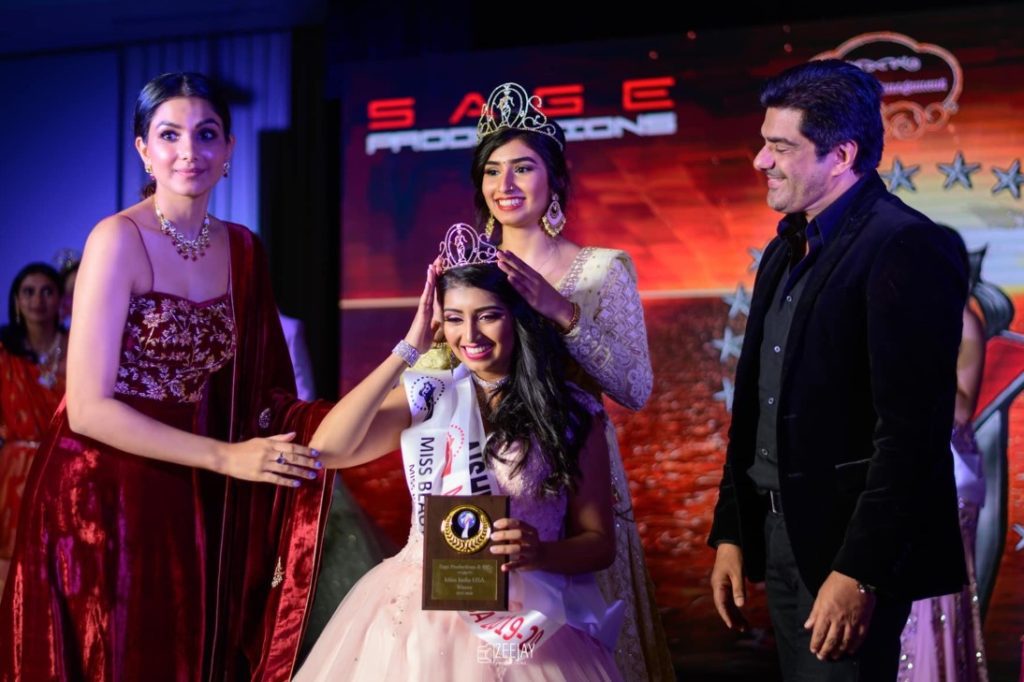 Aaishwariya Gulani, a first-year UCF medical student, is Miss India USA.
The Jacksonville native was crowned at the 2019-20 pageant held in Houston last month for American women of Indian descent.
In addition to winning the grand title, Gulani also received the "Best Talent" award for her Bharatnatyum Fusion dance, a classical Indian dance that combines emotion and music. She has been dancing since she was six years old and said she loves engaging with the Indian community through artistic expression.
Before coming to the UCF College of Medicine, Gulani studied healthcare management at the University of Pennsylvania and finance at The Wharton School of UPenn.
As the daughter of two doctors, she was always interested in medicine and said that she was drawn to UCF's young medical school.
"I was so excited to find a place that supports innovation and new ideas in a field that can so quickly become academic-focused," she said.
During her time at UPenn, Gulani received a grant to conduct research at Aravind Eye Hospitals in India. While there, Gulani said she saw the state of healthcare overseas, which inspired her to go into ophthalmology as she hopes to work to ease healthcare disparities around the world.
"I'm delighted to see Aaishwariya honored in this way," said College of Medicine Associate Dean of Students Dr. Marcy Verduin. "I know she will be a great representative of what the UCF College of Medicine stands for."
The Miss India event was her first pageant experience and Gulani said she hopes her pageant achievements will inspire young women to pursue diverse interests.
"Going for Miss India USA was a way to mesh my two cultures while pursuing a title outside of my comfort zone, and I hope to use my platform to encourage this in all young women," Gulani said. "I am humbled and honored and want to truly thank the entire UCF College of Medicine community for its support."
Post Tags
Aaisha Gulani

dance

Indian dance

medical student

miss india

miss india usa

miss india usa pageant

miss usa

pageant

pageants

UCF medical

UCF medical student

UCF medicine