Burnett School

Cancer Division

Cardio-Metabolism Division

College of Medicine

Faculty News
More than 7,000 walkers – including College of Medicine "Heart Heroes" who research ways to end heart disease – helped raise about $800,000 during the 2016 Greater Orlando Heart Walk September 10 on UCF's main campus.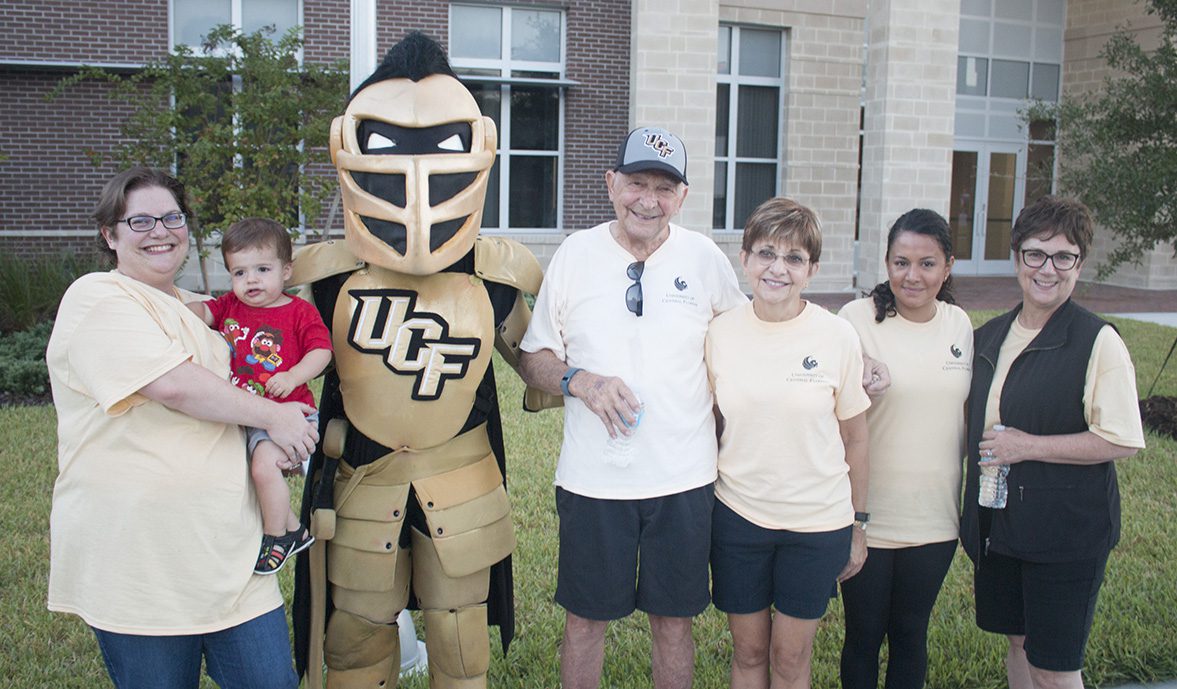 The American Heart Association's premier fundraising 5K raises money to support research, combat cardiovascular disease and promote healthy, active living. Along the walking route, signs displayed the names and photos of heart disease and stroke survivors.
The College of Medicine team was led by Dr. Deborah German, vice president for medical affairs and dean. She arrived at Memory Mall with her daughter, grandson and 89-year-old father, a heart disease survivor. The team also included staff, graduate students and faculty researchers from the Burnett School of Biomedical Science's Metabolic and Cardiovascular Sciences Division: Drs. Dinender Singla, Steven Ebert, Michal Masternak, Shadab Siddiqi and Jihe Zhao.
Dr. Singla, who chairs the division, began his research career thanks to an American Heart Association grant. He's developed a 3-D heart model that helps surgeons operating on children with congenital heart disease perform their duties faster and more accurately than ever before. He's also doing research into whether stem cells transplanted into a sick heart can reduce morbidity and mortality rates.
His family has a history of diabetes, which has a strong correlation with cardiovascular disease. In fact, his mother developed heart dysfunction due to complications from her diabetes.
"Participating in the heart walk is dear to me," he said. "Ultimately, it will save lives, because it will fund research that will help us identify new tools and forms of medicine. For example, thanks to research findings, patients can now do blood pressure at home and manage their lifestyle by eating less salt, the major cause of increased blood pressure."
Dr. Siddiqi lost his father to heart disease. His research focuses on how proteins in the liver cause increasing levels of LDL or bad cholesterol in the heart, a major link to cardiac disease.
"This annual event is very important to me in promoting a healthy lifestyle and to fight against the leading cause of death," he said. "The Heart Walk serves as a reminder for all of us to work harder to reduce suffering."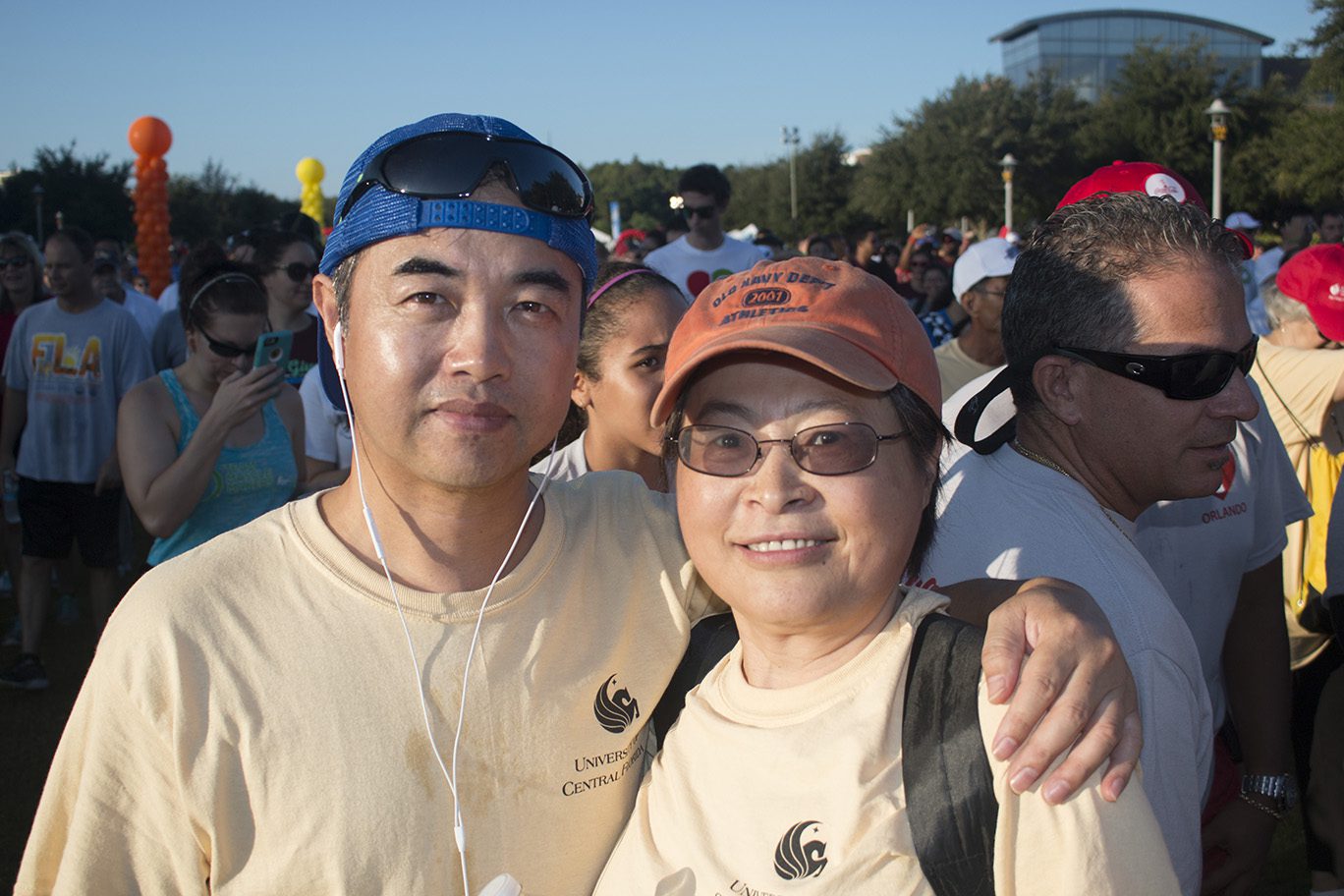 Dr. Zhao has spent decades as a cancer researcher and his work now includes the heart. While the heart rarely gets cancer, the question is why. And he's also examining how cancer treatments such as chemotherapy can inadvertently damage the heart.
"As a cancer physician, we have to consider the heart as a part of the treatment strategy," he said. "In the clinics, when oncologists treat cancer patients, they seldom consider heart conditions. When cardiologists treat heart patients, they seldom think about cancer. Very recently – within the past 5-10 years – there have been increasing voices that have called for collaboration and integration between the two fields in the clinic, so that they can see patients with a three-dimensional view."
Learn more about UCF's Heart Heroes and their research on the COM website.
Post Tags