Faculty News

Medical

UCF Health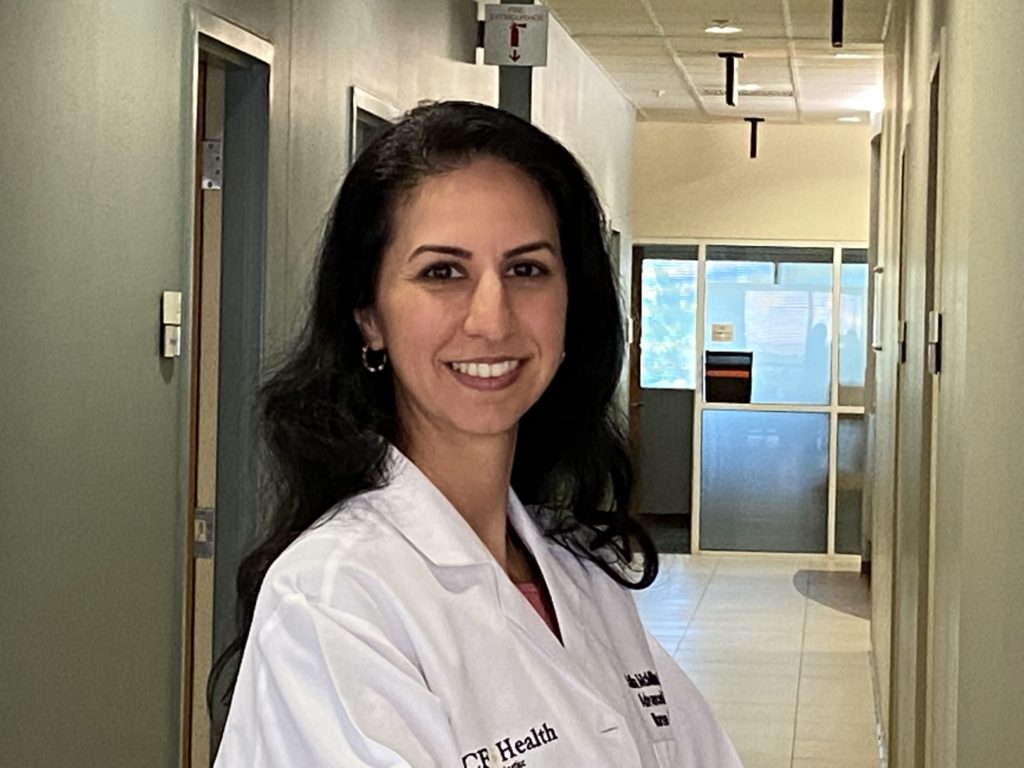 UCF Health recently welcomed Dr. Amita Kathuria to its physician team. Dr. Kathuria will provide specialty care in endocrinology to patients and also help train medical students at the College of Medicine.
As an endocrinologist, she specializes in the treatment of conditions such as Type I and Type II diabetes, thyroid disorders, calcium abnormalities, adrenal disorders and pituitary tumors and disorders.
She strongly believes in taking a patient-centered approach — designing individualized treatments for her patients and building relationships to help identify social challenges that may be preventing them from improving their health.
"It's important for me to establish a good relationship with my patients, because sometimes it's through having casual conversations that you will get a good sense of what their lifestyle is like and what hindrances can prevent them from adhering to their therapy," she said. "Sometimes it's a financial barrier or social barrier or maybe even a phobia of sticking their fingers."
In these instances, she may draw on multidisciplinary resources, whether it's referring patients to get diabetes education or to meet with a counselor or psychologist to try to help work through barriers.
Dr. Kathuria also believes advances in technology like insulin pumps and continuous glucose monitors are helping to transform diabetes care and improve patients' quality of life. Therefore, she incorporates these in her therapy for patients when appropriate.
"I always discuss first and educate my patients to see if it's something that's right for them," she said. "It's very important to make sure that they're able to handle the technology so that it helps them as opposed to hinders them. On the whole, I've had success and recommend it as appropriate."
Board certified in both internal medicine and endocrinology, Dr. Kathuria received her medical degree from the University of Florida College of Medicine in Gainesville, where she also did her residency training in internal medicine.
"My decision to choose medicine was driven by the values instilled in me by my family and my faith and a desire to serve others," Dr. Kathuria said. "Also volunteering in rural healthcare settings in India during my undergrad years further reinforced that passion that led me to a career in medicine."
She later developed an interest in hormone physiology, so she pursued an endocrinology fellowship at the Virginia Commonwealth University in Richmond, Virginia.
With 12 years of clinical and teaching experience, she joins UCF Health from the University of Florida where she served as clinical assistant professor and treated patients in the faculty practice clinic. She previously held faculty and clinical appointments at UF's Shands Hospital, the Parkland Memorial Hospital in Dallas, TX and the University of Texas Southwestern Medical Center.
Dr. Kathuria says what she enjoys the most about endocrinology is that it allows her to form a lasting relationship with her patients, helping them understand their chronic disease and what they can do to improve their health.
"Once I've developed that relationship with my patient and I see the improvements that result in them leading a healthier and happier lifestyle, it really puts a smile on my face at the end of the day to know I've made a difference in somebody's life."
Moving to Orlando and joining UCF Health is like "coming back home" for Dr. Kathuria, who grew up in Longwood. When not seeing patients, she likes to experiment — not in the lab but in the kitchen, trying her hand at preparing cultural Indian dishes. She also stays active by going for walks, biking and spending time with her 18-month-old nephe
Post Tags
amita kathuria

endocrinologist

endocrinology

UCF Health