College of Medicine

UCF Health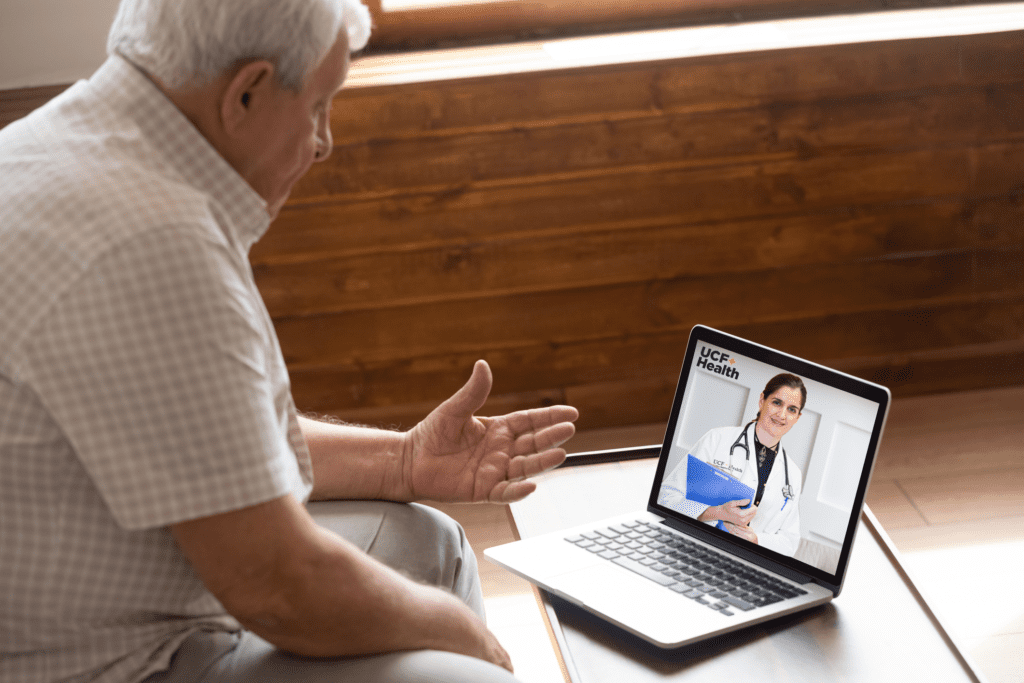 UCF Health, the College of Medicine physician practice, is extending its telehealth services, adding more specialties to the platform and offering care via computer or phone to new and established patients.
The expansion comes as healthcare providers nationwide respond to the challenges of the COVID-19 pandemic and social distancing orders from local and state governments.
UCF Health uses a HIPAA-compliant Zoom system where patients talk to their provider without having to visit the clinic. Telehealth provides effective, secure and safe non-contact visits for a variety of conditions, such as follow-up visits, skin ailments and ongoing management of diseases like diabetes.
"Telehealth allows us to care for more people in a timely way, especially if they are reluctant to come into the clinic because of concerns over COVID-19," said Dr. Marcia Katz, chief medicinal officer at UCF Health and associate dean for clinical affairs at the UCF College of Medicine.  "Health is on everyone's minds right now and we are here to serve."
UCF Health accepts most major insurance plans and provides primary and specialty care at two locations – on University Boulevard just blocks from the UCF main campus and in Lake Nona's Medical City. All physicians are faculty at the UCF College of Medicine. Dr. Katz said new patients can use telehealth to establish their care at UCF Health and then follow-up with in-person or further telehealth services. Established patients can use telehealth for visits needed for prescription refills or for ongoing care for chronic conditions.
Please visit ucfhealth.com for information on the UCF Health specialties using telehealth care, FAQs and how to set up a Zoom appointment. Those interested in scheduling a telehealth visit should call 407-266-DOCS (3627).
Post Tags
COVID-19

new patients

telehealth

UCF Health

virtual healthcare