Health Sciences Campus News
UCF Health has two new physicians, who are accepting patients.
---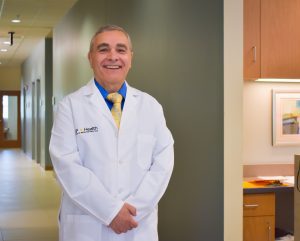 Dr. Charles Giangarra is a board-certified orthopaedic surgeon. He specializes in arthroscopic surgery of the shoulder, elbow, knee and ankle. Dr. Giangarra has made a career out of caring for athletes of all levels, from collegiate, Olympic, and professional athletes to weekend warriors. He believes sports medicine encompasses the diagnosis, treatment and prevention of injury and illness for the active, health-conscious and athletic population from pediatric to geriatric.
---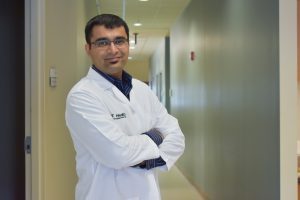 Dr. Vishwas Vanar is a gastroenterology and hepatology specialist. In addition to routine endoscopies, Dr. Vanar offers advanced GI screening and treatment procedures, including video capsule endoscopy, esophageal manometry, impedance pH monitoring, single balloon enteroscopy, radiofrequency ablation for Barrett's esophagus, and fecal microbiota transplant.
---
UCF Health provides primary and specialty care under one roof and has two locations – on University Boulevard blocks from the main campus and in Lake Nona. All physicians are College of Medicine faculty. The practice has expanded its surgical services in preparation for the UCF College of Medicine opening a hospital in Lake Nona by early 2021. Surgical services available include orthopaedic, ophthalmology, minimally invasive gynecological and general surgery. For more information or to make an appointment, call UCF Health at 407.266.3627 or visit ucfhealth.com.
Post Tags