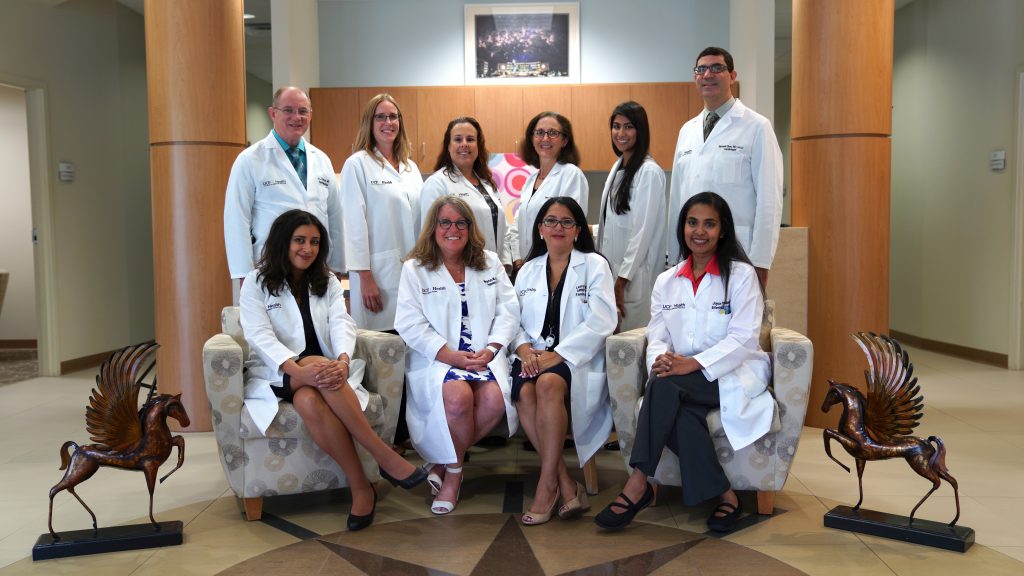 Ten UCF Health doctors have been included in the Orlando Family Magazine's Top Physicians list.
Each year, the magazine asks readers to nominate medical professionals who have made the region's health their top
priority. The list was published in the magazine's August 2017 issue.
UCF Health, the College of Medicine's physician practice, provides care to the Central Florida community in a wide range of specialties including family medicine, rheumatology, dermatology and endocrinology.
Dr. Marcia Katz, associate dean for clinical affairs and professor of medicine at the college said the nominations are a testament to the quality healthcare that UCF Health provides to the community.
"This reflects our physicians' focus on patient-centered care and their commitment to excellence," Dr. Katz said. "We may be a young practice but we are composed of highly educated and compassionate caregivers who are teaching the next generation of physicians. I am so proud of the work they do each and every day for our patients."
UCF Health physicians included on the list are:
Dr. Shazia Bég– Rheumatology
Dr. Neha Bhanusali–  Rheumatology
Dr. Maria Cannarozzi– Internal Medicine
Dr. Mariana Dangiolo– Geriatrics
Dr. Virgil Dawson– Family Medicine
Dr. Bernard Gros – Cardiology
Dr. Nausheen Hassan– Rheumatology
Dr. Joyce Paulson– Internal Medicine
Dr. Le-Chu Su– Gastroenterology
Dr. David Weinstein– Dermatology
To see the complete list, visit: http://www.orlandofamilymagazine.com/current-issue/top-physicians-2017/
Has the UCF College of Medicine Positively Impacted You?
The UCF College of Medicine is a research-based medical school with a culture based on partnerships and collaboration. As a founding member of Orlando's Medical City we are proud to be your community medical college.
Find out how to give back to your medical school, today!