College of Medicine

Communique

Faculty News

Hospital

Internal Medicine Residency

Residents

Student Affairs

Students
A record number of medical students – 200 – matched into UCF/HCA Healthcare residencies Friday as the graduate medical education (GME) partnership, one of the fastest growing in Florida, addresses the state's physician shortage.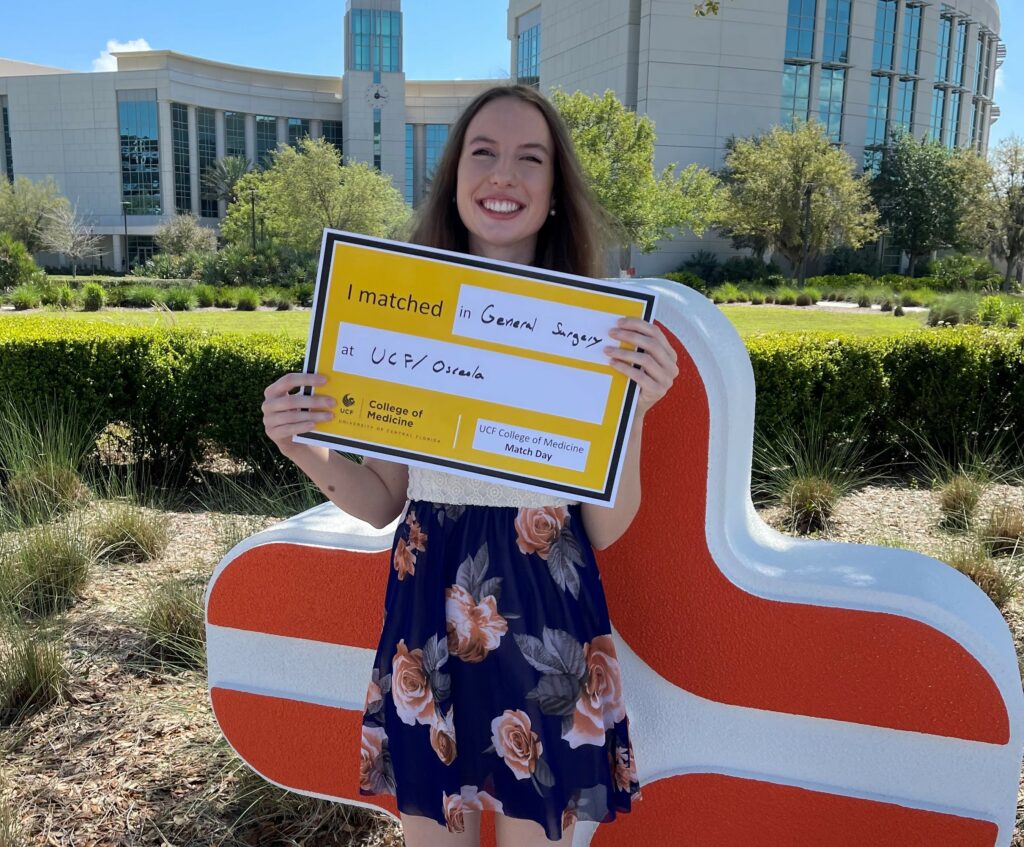 Included in the new residents are 16 students from UCF's College of Medicine – the largest in the history of the UCF/HCA consortium that began in 2014. By July, UCF and HCA will be training over 560 residents and fellows in 31 accredited programs across the state.
"We are thrilled with the high level of interest in our programs," said Dr. Diane Davey, associate dean for graduate medical education, "especially our new psychiatry and dermatology residencies launching this year at HCA Florida Capital Hospital in Tallahassee."
Residency is a key part of a physician's training. After graduating from medical school, physicians must complete a residency in a specific field in order to practice medicine. Residencies span three to seven years depending on the specialty. Students interview with residency programs in their fourth year of medical school, then rank their choices. Residency programs do the same. Computers then match the two. On the third Friday of March, at noon EST, students across the country learn where they will do their residency training.
UCF's Tuleagh Innes-Gawn was delighted to open her match envelope and learn she will do her general surgery residency at her first choice — the UCF/HCA program of Greater Orlando, based at HCA Florida Osceola Hospital. She did clerkship training there and loved the diversity of the community and hospital staff, their compassionate care, and their commitment to educating the physicians of tomorrow.
"I chose surgery because I love to be able to see the anatomy with my own eyes and then fix problems with my own hands right there," she said. "I am so happy to be going to Osceola."
The UCF/HCA consortium began with its inaugural internal medicine residency, which includes training at Osceola Hospital and the Orlando VA Medical Center. The partnership now has residencies and fellowships in a variety of specialties including psychiatry, surgery, neurology, endocrinology, rheumatology, emergency medicine and OB/GYN. Those programs are located at HCA hospitals in greater Orlando, Ocala, Gainesville, Pensacola and now Tallahassee, with more planned. The record number of UCF medical students choosing to say with their university's residency after graduation shows "the strength of our programs and what a good experience they are providing," said Dr. Stephen Cico, the College of Medicine's designated institutional official and assistant dean of GME.
In honor of Match Day 2022, UCF Lake Nona Hospital, a partnership hospital between the medical school and HCA Healthcare, set up a celebratory van and display. There, they served UCF-decorated cupcakes, took pictures and raised money for Second Harvest Food Bank. The hospital, located next door to the medical school, is currently training UCF medical and nursing students and will become a residency location when it grows larger. Innes-Gawn beamed as she took a photo in front of the HCA display and spoke with UCF graduate medical education leaders.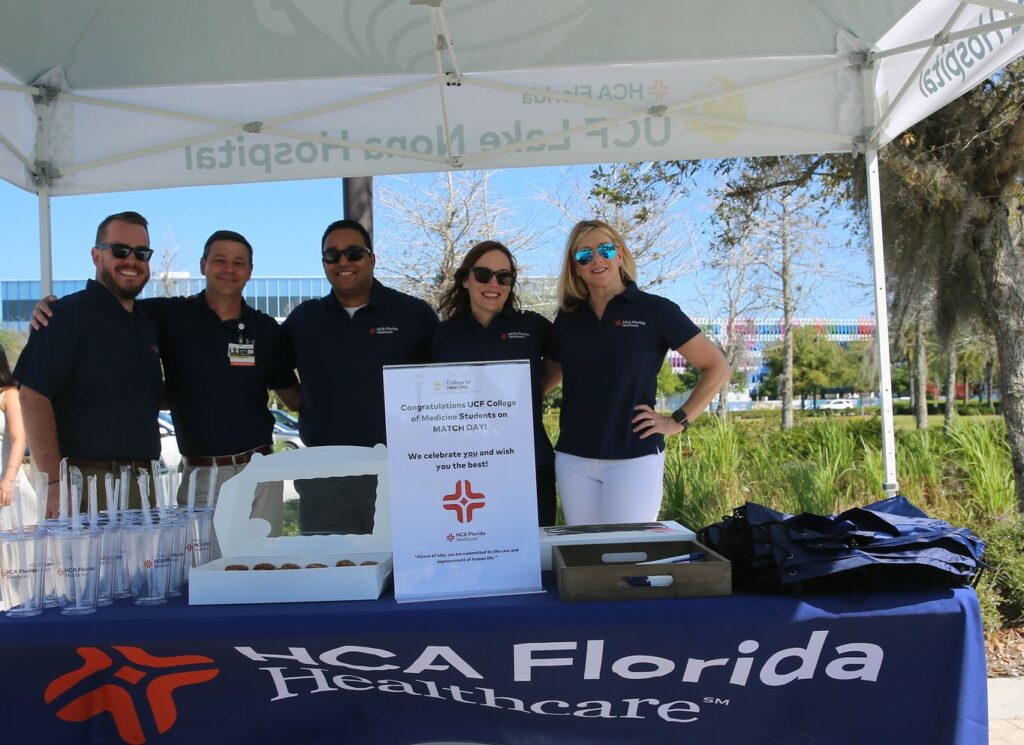 One of those leaders is Dr. Abdo Asmar, who helped create the inaugural UCF/HCA residency and still leads it. He has watched as the consortium has trained residents and fellows who are now attending physicians, UCF faculty and community providers.
"It's a dream come true," he said, "to be able have the whole circle of undergraduate medical education and graduate medical education come together to provide care to the people of Florida."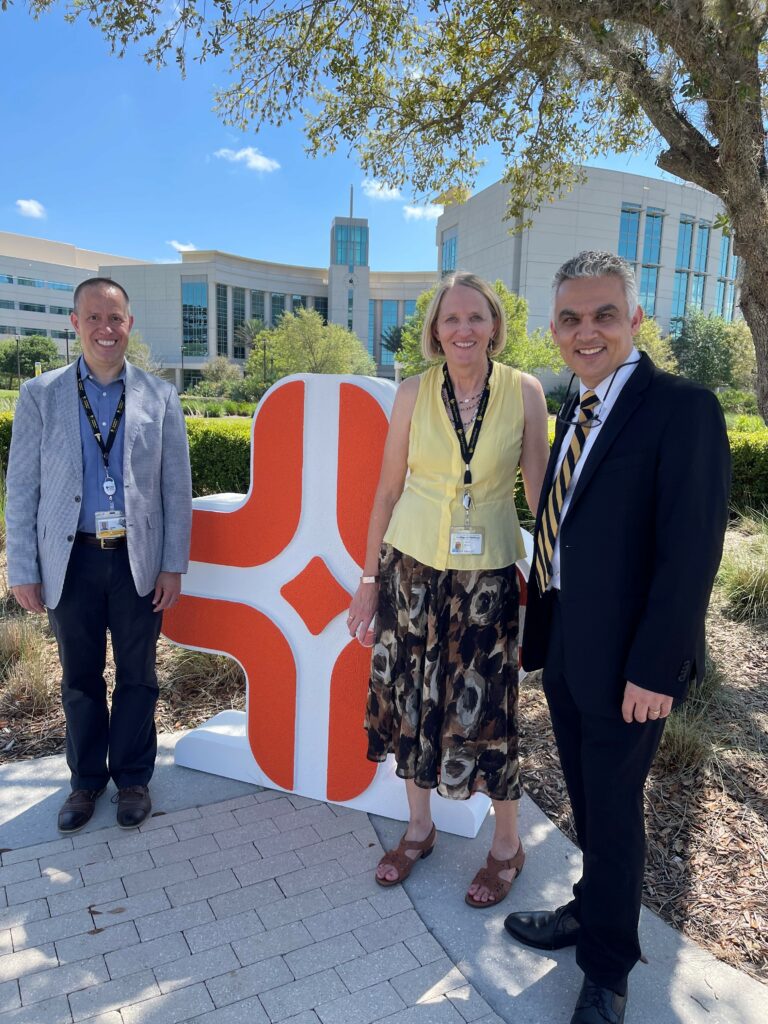 Post Tags
Match 2022

UCF-HCA residency consortium