Faculty News

Medical

Residents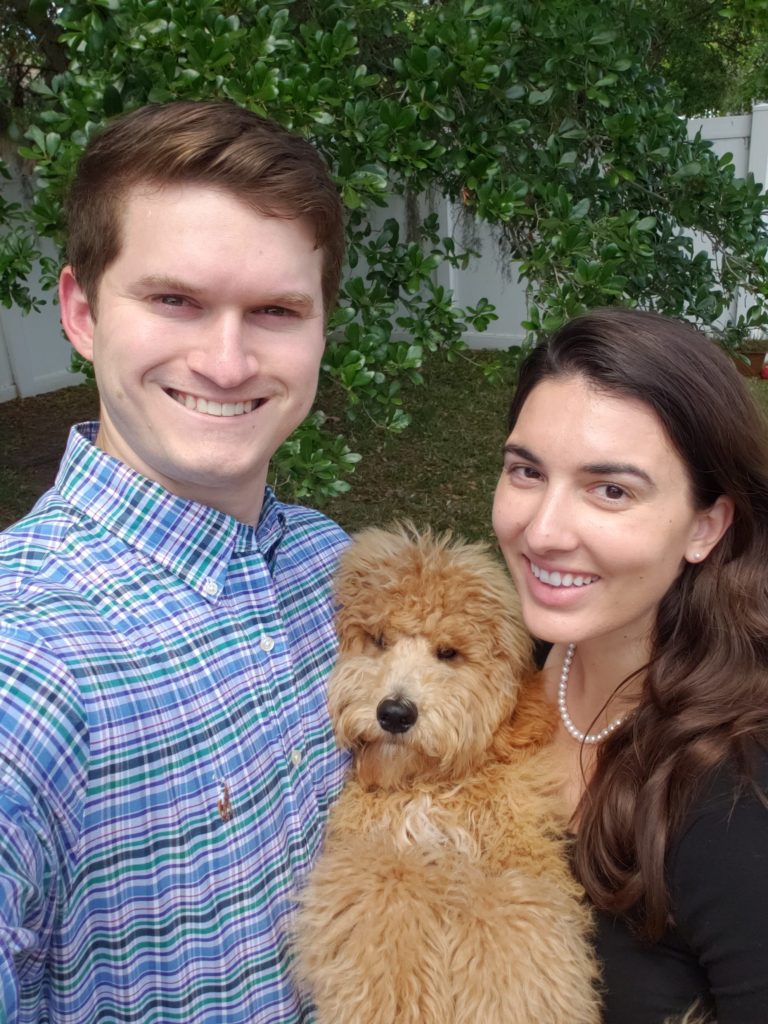 Taylor Murphy and Marisa Taddeo met on their first day of medical school, and on Friday – as newlyweds – they became the latest residents to match into UCF residency programs with HCA Healthcare's North Florida Division.
Murphy will do his Internal Medicine residency and Taddeo her Psychiatry training at the UCF-HCA Greater Orlando residency program at Osceola Regional and the Orlando VA medical centers.
The UCF-HCA consortium gained 194 residents and fellows during National Match Day, bringing its total to 487 physicians who will be in training programs this summer. Twelve UCF Class of 2020 students matched into those residencies across North Central and Central Florida in specialties including emergency medicine, orthopedic surgery, internal medicine, psychiatry and transitional year, which is required for specialties like radiology and ophthalmology. The College of Medicine began its partnership residency programs in 2014 with the internal medicine program Murphy is joining.
Students nationwide learned their match results at noon. And while the coronavirus pandemic forced the cancelation of UCF's traditional large Match Day ceremony, Murphy and Taddeo gathered at a computer in their Lake Nona home to get their results. They had couples matched, meaning they only applied to programs that would accept them both – adding to the stress. UCF was their top choice.
"We are very, very excited," said Murphy, who also did his undergraduate studies at UCF. "This makes me a UCF lifer and I couldn't be happier."
Taddeo did her undergraduate work at Bucknell University. Her father is a psychiatrist. When she entered medical school she was interested in psychiatry, neurology and caring for women and children. During her psychiatry clerkship, she realized that improving mental health allowed her to integrate all of those passions. "You could say I'm going into the family business," she said, "and we're so excited to be able to do our residencies together at UCF. We feel like we went to the best medical school in the world."
UCF partnered to form residency programs to help solve Florida's physician shortage, and Dr. Diane Davey, associate dean for graduate medical education, said she is thrilled that College of Medicine students went to so many different programs. Three UCF medical students are entering the Emergency Medicine residency at Osceola Regional Medical Center along with two in internal medicine, two in psychiatry and two in transitional year. One student will do emergency medicine and another in transitional year at North Florida Regional Medical Center in Gainesville. One student will do an orthopedic surgery residency at Ocala Regional Medical Center.
The UCF-HCA partnership is also beginning new residency programs in Pensacola. As part of Match 2020, the consortium filled its new Physical Medicine and Rehabilitation (PM&R) program with four residents who will complete a transitional or preliminary year before starting in 2021.
Murphy and Taddeo said they are thrilled to be joining new UCF residencies for the same reason they came to a new medical school – to help create something bigger than themselves. Dr. Abdo Asmar, who leads UCF's first residency and will train Murphy, is equally thrilled.
"We are delighted to have 25 new internal medicine residents," he said. "They are all young, skilled physicians who are passionate about caring for others."
Post Tags
fellows

HCA

residents

ucf