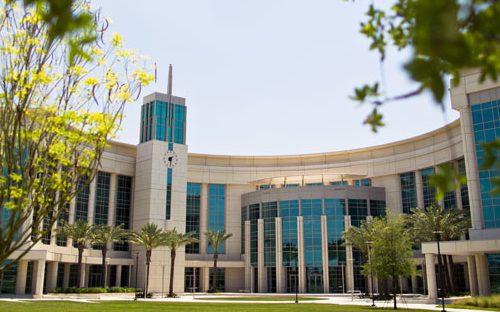 A new Physical Medicine and Rehabilitation (PM&R) Residency program, based at West Florida Hospital in Pensacola, FL, has received initial accreditation and is seeking immediate applicants to begin training in 2021.
The program is part of a UCF-HCA Healthcare consortium that is building residency programs across Central and North Central Florida. The residency is the consortium's 26th program and is the first at West Florida Hospital. UCF and HCA currently are training more than 440 residents and fellows in greater Orlando, Gainesville and Ocala to help alleviate the state's physician shortage.
PM&R is an advanced training program so applicants will need to have completed 12 months of training in an approved residency program by July 1, 2021. Applications should be submitted through ERAS (the NRMP program code is 1587340A0). Qualified applicants will be selected for interviews and the program also plans to participate in the Match Week Supplemental Offer and Acceptance Program (SOAP) in March 2020.  The program will accept four residents a year for a total of 12 accredited positions.
Dr. K. Rao Poduri, FAAPMR, will direct the program. Dr. Poduri served as program director for the University of Rochester's PM&R residency for two decades and also chaired the university's PM&R Department.  "We are committed to training young physicians to learn, teach, lead and practice with humanism to become highly skilled physiatrists for the community," Dr. Poduri said.
As part of HCA Healthcare, the nation's largest healthcare provider, West Florida Hospital provides Pensacola's first Accredited Chest Pain Center and Breast Imaging Center of Excellence. It is also a 2018 Straight A Safety Hospital, according to the Leapfrog Group. The West Florida Healthcare campus includes the acute care hospital, the area's only comprehensive, CARF-accredited physical rehabilitation hospital, and a behavioral health facility.
"We are pleased to announce the addition of a Physical Medicine and Rehabilitation Residency at West Florida Hospital," said Gay Nord, hospital President and CEO. "This is outstanding news for our community, our physicians and Graduate Medical Education as a whole.  At West Florida Hospital we have a focus on clinical quality, patient safety, advanced technology and service excellence. We are excited about our partnership with University of Central Florida and look forward to providing an outstanding training experience to residents."
To learn more about the PM&R Program at West Florida Hospital, please contact Michelle Stevenson at Michelle.Stevenson@hcahealthcare.com
Has the UCF College of Medicine Positively Impacted You?
The UCF College of Medicine is a research-based medical school with a culture based on partnerships and collaboration. As a founding member of Orlando's Medical City we are proud to be your community medical college.
Find out how to give back to your medical school, today!