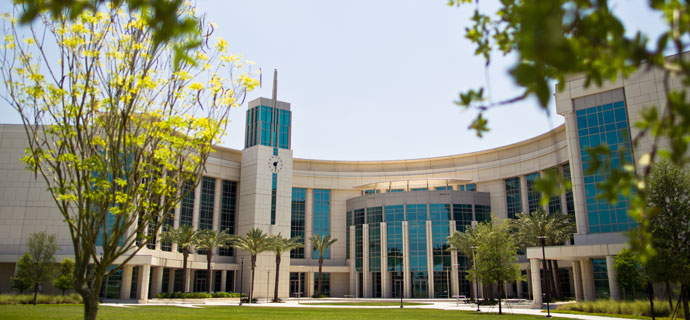 A new Hospice and Palliative Care Fellowship Program, based at North Florida Regional Medical Center has received initial accreditation and is seeking immediate applicants.
The Accreditation Council for Graduate Medicine Education (ACGME) approved the one-year program for two fellows per year. The program will be directed by Dr. Charles Suggs who completed his residency in Obstetrics and Gynecology, and a secondary fellowship in Hospice and Palliative Medicine.
The new fellowship is part of the UCF College of Medicine-HCA Healthcare consortium, which now has 24 graduate medical education programs in Central and North Central Florida accredited in the past four years. The partnership is now training over 360 residents in Gainesville, Ocala and greater Orlando and expects to add a total of 600 residency slots to the state by 2020.
"My goal is to promote high quality teaching and patient care to the fellows and our patients we serve in the community. We hope to challenge our fellows to higher clinical excellence and leadership in the field of hospice and palliative," stated Dr. Suggs.
Hospice and Palliative Care is the second fellowship, and 8th UCF-HCA program at North Florida Regional Medical Center. North Florida Regional Medical Center is a full-service medical and surgical acute care center serving North Central Florida and offering comprehensive cardiovascular care, oncology, orthopedics, neurosciences, minimally-invasive laparoscopic and robotic surgery, weight loss surgery and treatment, women's health and wound therapy, among other services. NFRMC is a member of Hospital Corporation of America (HCA). Based in Nashville, Tennessee, HCA Healthcare is one of the nation's leading providers of healthcare services, comprising 178 hospitals and approximately 1,800 sites of care, including surgery centers, freestanding ERs, urgent care centers and physician clinics, in 20 states and the United Kingdom.
The program will be looking to take residents by July 2019. Applications should be submitted through Electronic Residency Application Service (ERAS). Qualified applicants will be selected for interviews.
Post Tags
fellowship

graduate medical education

Hospital Corporation of America

UCF College of Medicine