College of Medicine

Faculty News

Internal Medicine Residency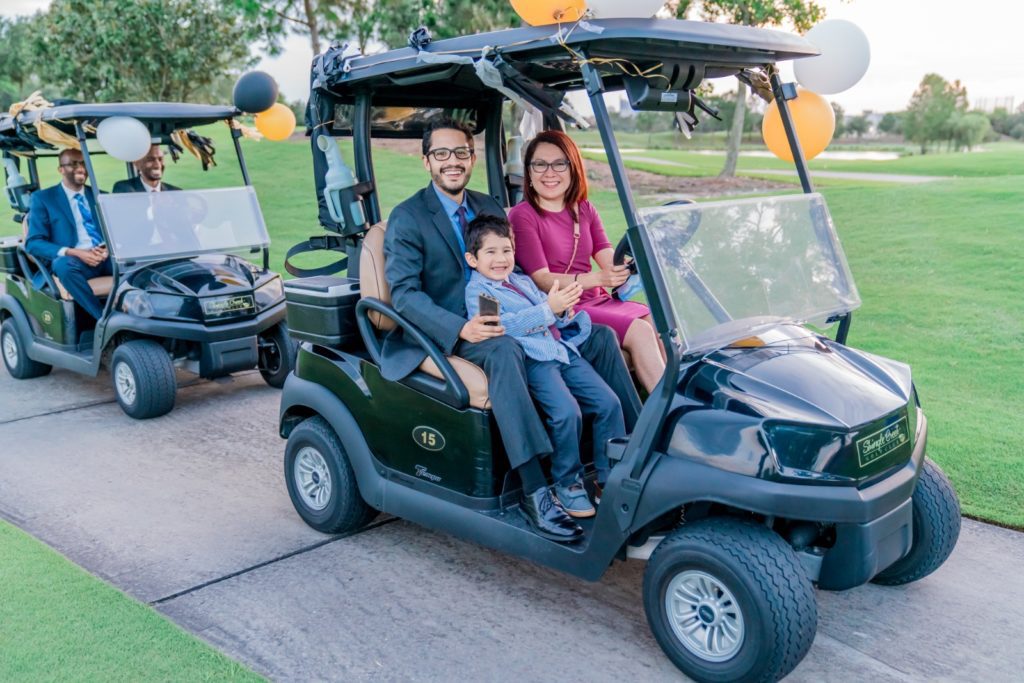 The taskforce of healthcare workers battling COVID-19 got a much-needed boost with the addition of 137 newly trained physicians who are ready to enter practice. Residents and fellows from the UCF-HCA Healthcare graduate medical education (GME) partnership graduated recently and are joining hospitals across Florida and the nation, entering private practice or advancing to additional training.
The graduates included 47 internal medicine physicians, 22 who trained in emergency medicine, three in obstetrics/gynecology, and 11 in family medicine. This year also saw the first four graduates in a new general surgery program, two from a new rheumatology fellowship, one in a new psychiatry program, and two each from endocrinology and surgical critical care fellowships.
Dr. Abdo Asmar, the UCF College of Medicine's vice chair of the GME program, said despite the pandemic's restrictions on large gatherings, the program was still able to send off graduates "with a bang." A series of ceremonies was held for each region where residents were trained — Ocala, Gainesville and Greater Orlando – and maintained social distancing guidelines with very limited guests. The majority of residents graduated from UCF's inaugural GME program – internal medicine in Greater Orlando. That ceremony featured residents led by Dr. Asmar in a parade of golf carts decorated with black-and-gold balloons and streamers driving around the Rosen Shingle Creek resort. All ceremonies were streamed live so families could participate.
"There were hundreds of people from all over the U.S. and other countries watching to see their loved ones graduate," Dr. Asmar said. "So even though COVID-19 might have made us do things differently, I don't think it was less impactful than what we have done in the past. I am still satisfied that we were able to send these graduates out with a bang."
Doctors cannot practice straight out of medical school and must complete residencies for three to seven years depending on their specialty of choice. Following residency training, some enter fellowships to develop more specialized expertise.
Forty-three physicians-in-training graduated from UCF-HCA transitional or preliminary year programs that are required for specialties such as ophthalmology, dermatology and radiology before young physicians enter more specialized training.
Dr. Abdelrahman Attili was one of the first graduates of the general surgery residency program at the Ocala Regional Medical Center. He will go on to do a hepatobiliary (liver and pancreas) surgery fellowship at the Miami Cancer Institute.
"I had a great experience at UCF-HCA program," Dr. Attili said. "The staff and faculty were really supportive and the education program was really good. We were able to do a lot of cases that augmented my operative experience here. UCF was also really supportive for research and educational conferences."
Dr. Ambreesh Chawla, one of the first graduates of the rheumatology fellowship program at the Orlando VA Medical Center will enter private practice in Tampa, FL. Dr. Chawla said he was thrilled to have such a memorable graduation ceremony at the Rosen center in spite of the pandemic's limitations and said more than ever he is looking forward to serving.
"This is an extremely vital time for all physicians," he said. "We innately enter this field to serve humanity and help save and improve the quality of lives of our patients. I think it's a privilege to have the opportunity to serve such crucial role in such unprecedented times"
UCF and its partners created the residency and fellowship programs to help alleviate Florida and the nation's physician shortage. The College of Medicine's first residency began in 2014 in partnership with HCA North Florida Division's Osceola Regional Medical Center and the Orlando VA Medical Center. That program led to a UCF College of Medicine-HCA consortium that now has 28 accredited residency and fellowship programs, with the newest fellowship in vascular surgery based in the greater Orlando area. Of this year's 137 graduates, 50 are staying in Florida for further training or practice. Others are heading out of state to practice or do fellowships at places like Cedars Sinai and the Mayo Clinic.
"We are so pleased that many of our graduates will be local to Central Florida and several of them will be faculty for our own training and medical school programs," said Dr. Davey, associate dean for graduate medical education. "This is exactly the positive impact we hoped for when we launched these programs with our hospital partners."
With the COVID-19 pandemic, Dr. Asmar noted that it is increasingly important to have graduates joining the workforce, especially in Florida where there has been a resurgence of cases.
"COVID-19 has presented us with so much uncertainty. But amidst all this uncertainty, one thing that we know for sure is the magnitude of this pandemic's impact," Dr. Asmar said. "And what we need to reduce this impact is having more qualified individuals that can be available to save lives. The best way to prepare for all these uncertainties is to have well-trained people there to do the job."
Post Tags
2020

abdo asmar

COVID-19

Diane Davey

GME

graduation

HCA

residency

residents

UCF_HCA