Burnett School

Faculty News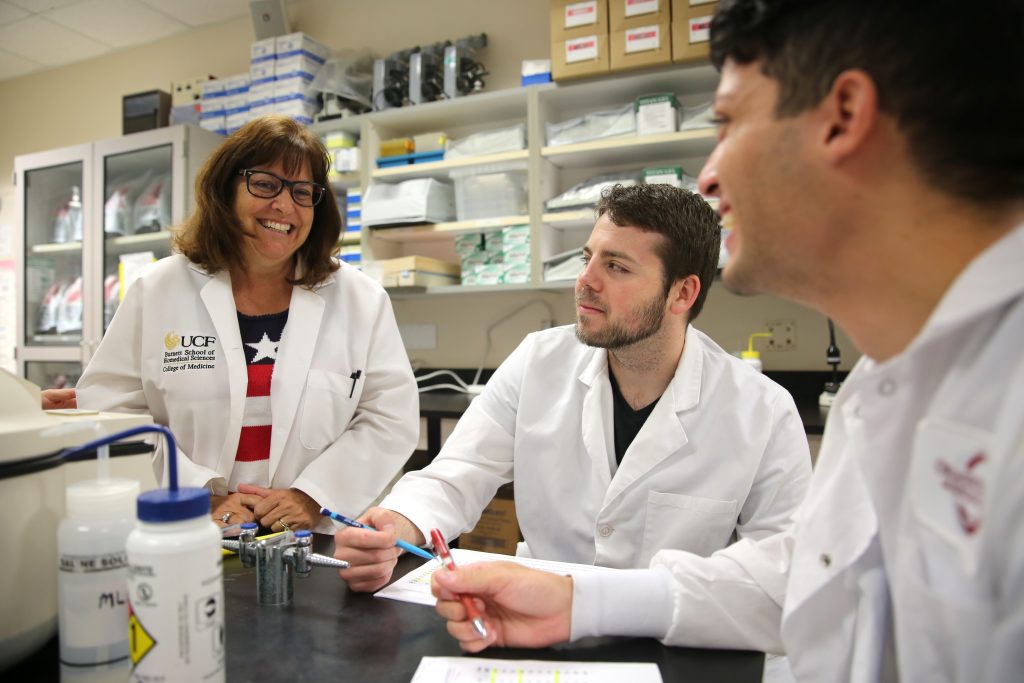 In recognition for their productivity and excellence in teaching, two College of Medicine faculty members, Dorilyn Hitchcock, assistant professor at the Burnett School of Biomedical Sciences, and Dr. Magdalena Pasarica, associate professor of medicine, were named recipients of the university's Teaching Incentive Program award.
This is third UCF teaching award for Hitchcock who joined the university in 1989. She leads the College of Medicine's Medical Lab Science program that trains undergraduate students to work in hospital, research and commercial labs. The program has received national recognition for excellence in students' performance on national board exams and high job placement rate.
"Teaching has been extremely rewarding for me," Hitchcock said. "I always say I've never worked a day in my life. It just gives me such great pleasure seeing the lightbulbs go off when my students grasp difficult concepts in class."
"It makes me even prouder whenever I see how successful my students become," she added. "I love whenever I visit leading hospitals and laboratories and run into my past students who are lab directors and scientists."
Hitchcock, who specializes in clinical hematology and clinical chemistry, has done research in cancer-immunotherapy and drug discovery from ocean life. She holds a bachelor's and master's degree in medical technology and earlier this month was honored for 30 years of service to UCF.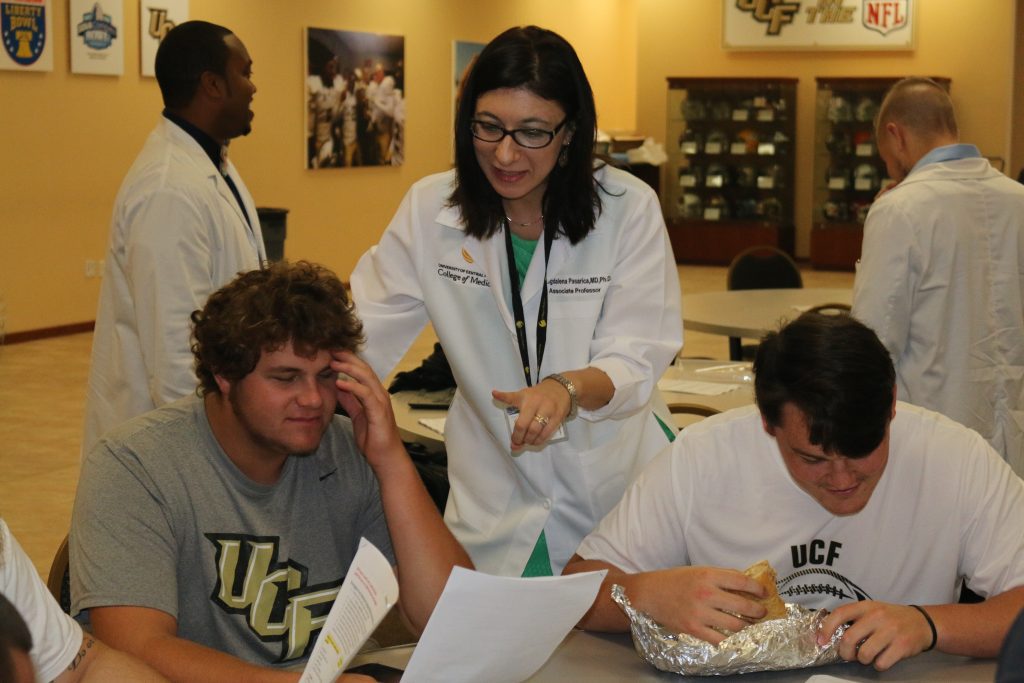 Dr. Pasarica, a board certified family medicine physician with a Ph.D. in nutrition, joined the College of Medicine in 2014. She trains students and resident physicians family and lifestyle medicine for disease prevention.
"I love being able to influence the new generation of physicians," Dr. Pasarica said. "I enjoy seeing the gleam in their eyes when we discuss clinical cases. I enjoy listening to their amazement when they realize that what we discussed in class they are treating real patients. I enjoy seeing them enjoying practicing medicine and treating patients with respect and compassion and growing into wonderful physicians that I can refer my family to."
Dr. Pasarica also serves as medical director for the KNIGHTS student-run free clinic and is director for the internal and family medicine clerkship. Earlier this month, she was granted academic tenure at UCF. She also collaborated with psychiatry professor Dr. Martin Klapheke on designing the college's opioid curriculum which has earned national recognition. In 2016, she led a nutrition program that taught UCF footballers about healthy diets, helping then linebacker Shaquem Griffin to cut 5 percent of his body fat.
Post Tags
dorilyn hitchcock

Magdalena Pasarica

teaching award