Burnett School

College of Medicine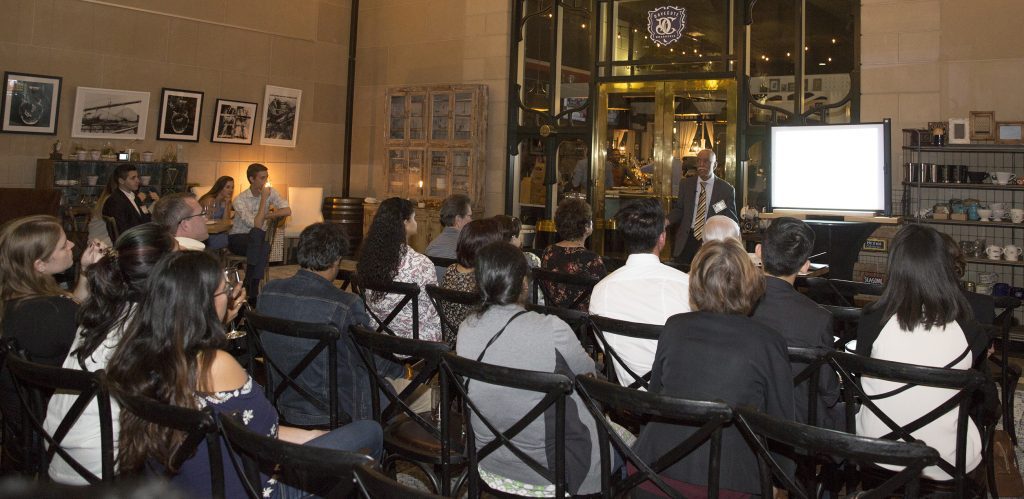 While states continue to pass laws legalizing medical marijuana, the science behind the drug's effectiveness in treating disease remains elusive, a College of Medicine researcher told community physicians, UCF students and alumni recently.
Dr. Sampath Parthasarathy, Florida Hospital Chair in cardiovascular science, spoke at a UCF Alumni MedTalk at the DoveCote Brasserie in downtown Orlando. The talks are designed to share College of Medicine experts with the community.
Dr. Parthasarathy explained that preliminary research shows that chemical compounds in marijuana – cannabinoids – may help reduce chronic pain and serve as an antiemetic, inhibiting nausea and vomiting in patients undergoing chemotherapy.
However, studies also show marijuana smoke can cause respiratory diseases and that its psychological effects – anxiety reduction, sedation, euphoria – may be undesirable, depending on the patient's ailment.
"The increasing acceptance, accessibility and use of cannabis raises important public health concerns," Dr. Parthasarathy said. "There is a need to establish what is known and what needs to be known about the health effects."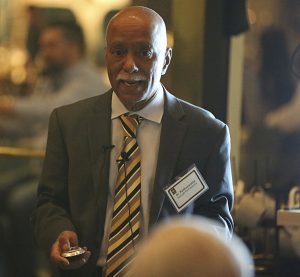 He warned that more research needs to be done on medical marijuana as a treatment. "Despite the extensive changes in policy at the state level and the rapid rise in the use of cannabis both for medical purposes and for recreational use, conclusive evidence regarding the short- and long-term health effects of cannabis use remains elusive," he said.
According to a recent poll by CBS News, 88 percent of Americans support medical marijuana. California was the first state to legalize medical marijuana in 1996. Since then, 29 other states and the District of Columbia have followed suit, including Florida. The first medical marijuana dispensary in Orlando opened earlier this year.
Natalie Bonthius, a first-year UCF medical student who attended Dr. Parthasarathy's presentation, said she was surprised by the shortage of government funding given to research marijuana as a medical treatment. "One of the main arguments against the use of medical marijuana is that we do not know the long-term effects, but because it is so tightly regulated, it is nearly impossible to conduct real research on it," she said.  "This keeps us spinning in an endless scientific and legislative battle."
The next MedTalk will be held in Spring 2018. For more information, visit http://www.med.ucf.edu/alumni.
Post Tags
medical marijuana

MedTalk

Research

Sampath Parthasarathy