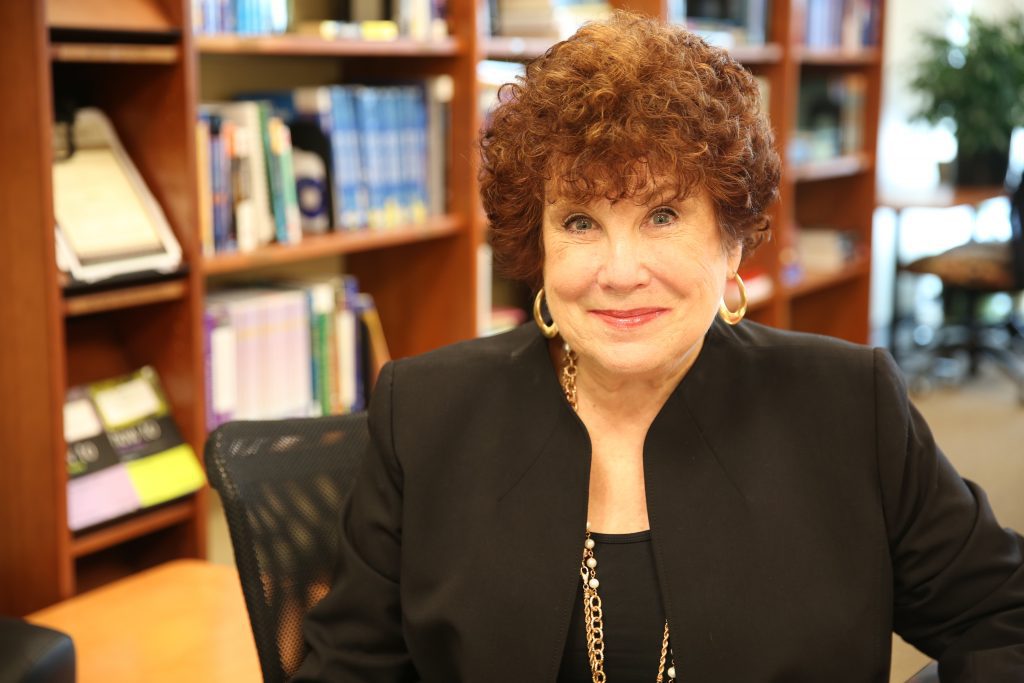 After eight years of providing academic counseling and support to future physicians, Zoe Brown-Weissmann's retires from UCF College of Medicine May 10, after seeing her last class of students through their USMLE Step exams.
As the founding director of Student Academic Support Services, Brown-Weissmann created and led the Student Academic Support Services Center, which provides academic counseling to medical students. Students learned study and test-taking skills and time management, and she helped them manage stress and personal challenges throughout their medical studies.
"My job has never been work for me. I've been so fortunate that my work has been my pleasure," Brown-Weissmann said. "It has been a real privilege for me, to be able to support and help create future doctors and help them get through bumpy times."
Brown-Weissmann took an indirect route to medical education. With BFA in theater design, she was originally a costume designer in New York, designing for operas, ballets and Broadway productions like The Wiz. Wanting to make a career change, two master's degrees later, she got her first medical education position as a learning specialist at the Albert Einstein College of Medicine in New York, before joining UCF in 2011.
In Orlando, Brown-Weissmann established a peer coaching program, built a library of exam prep resources for students and initiated a pet therapy program, where stressed out medical students could spend time with a certified therapy dog. She also implemented the med school's Knights Pantry where students in need were able to receive donated grocery items. Always the advocate for students, she says her proudest accomplishment was advocating for students to receive time off for religious observances.
"No student should have to choose between practicing his or her religion and being a doctor," she said.
She also advocated for students with disabilities, creating the Medical Students Accessibility Liaison Office and having the med school's lecture halls modified to be compatible with hearing devices for the hearing impaired.
"One of my happiest experiences is seeing students with disabilities who I've worked with throughout their four years graduate and successfully match," Brown-Weissmann said. "That really makes me really proud."
One of these students was Class of 2018 alumna, Dr. Jessica Fernandez, who has a rare genetic disorder that affects her spine and bone growth. Fernandez says Brown-Weissmann was one of her strongest supporters throughout medical school and credits her for being her "mom away from home."
"Medical school would have been so much harder without her," said Fernandez, who is now completing her residency in pediatric physical medicine and rehabilitation. "She advocated for students and gave them the right tools they needed to succeed. The example she set for us translates into how we care for our patients."
Dr. Marcy Verduin, associate dean for students and professor at the med school says Brown-Weissmann has been an invaluable asset to institution.
"Zoe's fingerprints will forever be part of the fabric of the College of Medicine," Dr. Verduin said.  "I am grateful for her advocacy, passion, and determination in creating programs to help our students succeed, and I wish her all the best as she begins the next chapter of her life."
Brown-Weissmann, an avid artist, will return to New York, do part-time academic counseling and "paint some more."
Post Tags