College of Medicine

Faculty News

Student Affairs

Students

UCF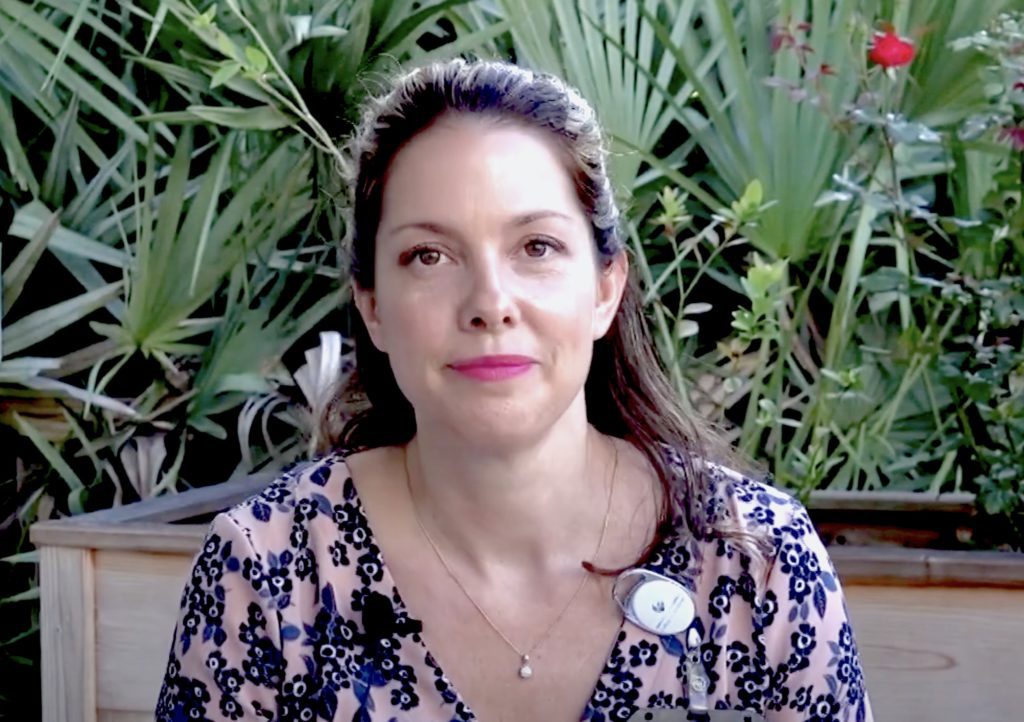 More than six months into the COVID-19 pandemic, students have a new normal as they face the rigors of medical school, and the College of Medicine is taking steps to help ease their stress, including expanded peer and professional counseling programs.
Dr. Katherine Daly leads the medical school's wellness programs and said students, like everyone dealing with the pandemic, have had to grieve over a loss of normalcy. They haven't been able to meet in-person with classmates and faculty. Many, who live with roommates and family members, struggle to find a quiet place at home to study. For others, loneliness and isolation are setting in. Those training in hospitals and clinics worry about their own health and that of their families. Events and celebrations that once brought the med school community together are on-line.
"COVID blew up their plans for medical education," said Dr. Daly. "The students are not just dealing with the anxiety and pressures of medical school, there could be family issues, depression, relationship problems or financial concerns.
"Before the pandemic about 25% of students sought counseling and now that is rising."
Due to that increased demand, the counseling center has extended its hours and recently hired clinical mental health counselor Linda Simmons to provide part-time services to students. Simmons is well known to the college community. She traveled with faculty, staff and students on several medical mission trips abroad and also volunteers at the College of Medicine's Apopka farmworkers clinic.
"It's difficult for the students to find purpose with all the uncertainty around the pandemic," Simmons said.
According to the Journal of American Medical Association, 27% of medical students are likely to suffer from depression and 11% from suicidal thoughts.
COVID-19 added another layer of stress to the intense training, long hours of study, financial burden and competitiveness of medical school.
The early days of the pandemic saw students have to transition from a Medical Education Building full of activity to all on-line learning, even for third- and fourth-year students who had been in clerkships. College leaders worried about students feeling isolated and lost. So, in an unprecedented move, 35 faculty and staff members, including Dean Deborah German, reached out individually to each of the college's 488 students by phone to personally check on their well-being.
The college also uses its peer group support program to help students on a more informal level. Because of COVID-19's physical distancing requirements, peer group sessions have gone virtual. Twenty-five second-, third- and fourth-year M.D. students hold Zoom walk-in hours where first-year students can come in and chat.
Jocelyn Ha is a third-year medical student who got involved in the peer support group during her first year at UCF. "While studying on campus late one evening, I decided to pay a visit to an upperclassman friend of mine during her peer support hour," she said. "What started as a quick hello turned into a great conversation about classes, homesickness, relationships and more."
Now as an upperclassman, Ha is returning the favor by making herself available for peer support. She said she wants to provide an outlet that cultivates trust, comfort and togetherness, especially to first-year students who have joined medical school with very different realities.
"My whole life got turned upside down in the last few months," said first-year student Brittany Perry, who was disappointed about missing the traditional in-person White Coat ceremony on her first day of medical school. "But you have to put it in perspective, people are still dying of COVID-19. We want to be together and we are missing out on a lot of things, but I am so thankful to be in medical school, and this makes you self-aware and gives you an incentive to do well."
With no end in sight for the virus and social distancing, Dr. Daly advises everyone to reach out to family and close friends when they're stressed. Get out into nature, be aware of how you're feeling and don't be afraid to ask for help. "Do what is safe for you," she said. "Practice mindfulness, stay away from negative people, and don't stress about the things you can't do but think about the things you can do."
Post Tags