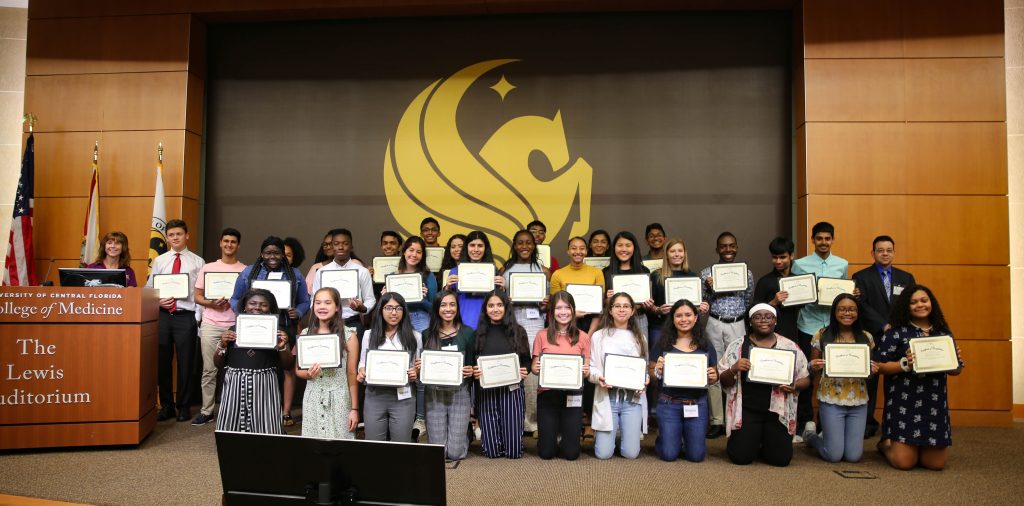 July 19 marked the conclusion of the 2019 Health Leaders Summer Academy, a one-week educational summer experience for selected high school students from Orange and Osceola public schools. The academy is a pipeline program that helps lead bright, underrepresented students to potential careers in science and medicine.
 College of Medicine dean Dr. Deborah German sent the students off with some words of encouragement at the program's closing ceremony.
 "This is the place where dreams take flight … Medicine needs you, science needs you, we need you," she said. 
 Graduating students also shared advice for those planning on attending the academy next year, including to be open-minded, pay close attention to advice from UCF faculty, staff and medical students and to not be afraid to make new friends. 
Post Tags