College of Medicine

Medical

Students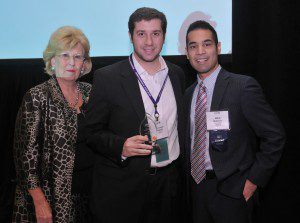 A UCF College of Medicine student's work to improve heart surgery for premature babies earned him a first place research award during an American Medical Association meeting in National Harbor, MD.
Third-year student Emmanuel Bassily credits his research success to his mentor, Dr. William DeCampli. "He spent hours out of his time to mentor me through the research process," Bassily said. "He's a very busy man, so I'm genuinely thankful for it."
Dr. DeCampli wears many hats in the Central Florida medical community, serving as Director of Pediatric Cardiothoracic Surgery at Orlando Health and an affiliated professor of surgery at the UCF College of Medicine. Dr. DeCampli and Bassily's research motivations aligned in the student's Focused Inquiry Research Experience (FIRE.) "Emmanuel was a superb student.  Truth be told, I have been impressed with the passion and aptitude that all of the College Of Medicine/FIRE students that I have mentored have had." Dr. Decampli said. "UCF obviously has the "secret formula" for recruiting and educating top quality medical students.  These students are the future of innovation and discovery in medicine for the next 20 years.  I am honored to be a part of this effort."
DeCampli and Bassily's project focused on determining a safe operating time for premature babies to minimize brain damage. The project used neonatal pigs, because much  like human infants, piglets can suffer brain damage from surgery because of a limited blood supply to their brain. In Bassily's research project, the piglets' brains were infused with newly-oxygenated blood, and surgeons performed the heart procedure for 30, 90 and 150 minutes to see if longer surgeries resulted in a higher risk of brain injury.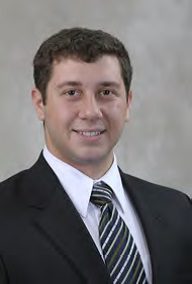 "We got to do the entire surgical protocol on the piglets, just like we would do a neonate." Bassily said. The team found that damage seemed to plateau during the 90-minute surgery and was at its highest point during the 150-minute procedure. "It provides us with an avenue to use so that we can stay within a recommended time period, and it could create such an improvement in the outcome of these children," Bassily said.
Bassily presented his research to the AMA in November 2013 with students from across the nation and after the poster presentation received the first place prize. He attributed the honor to UCF's FIRE curriculum, which requires all first- and second-year students to do two years of scientific research on a topic in which they are passionate. "The judges were impressed with the quality of research that's being done here at the UCF College of Medicine," he said. "They were really interested in this type of research because it hasn't been explored in the past."
FIRE Module Director, Dr. Diane Jacobs commended Emmanuel's work and the research focus that makes UCF unique. "Mr. Bassily's recognition demonstrates the quality of research that is achievable by students and faculty at College of Medicine," she said. "It also is a reminder that all students have the opportunity to complete a research project as part of their medical curriculum, an opportunity not offered by all medical schools in the U.S."
Post Tags