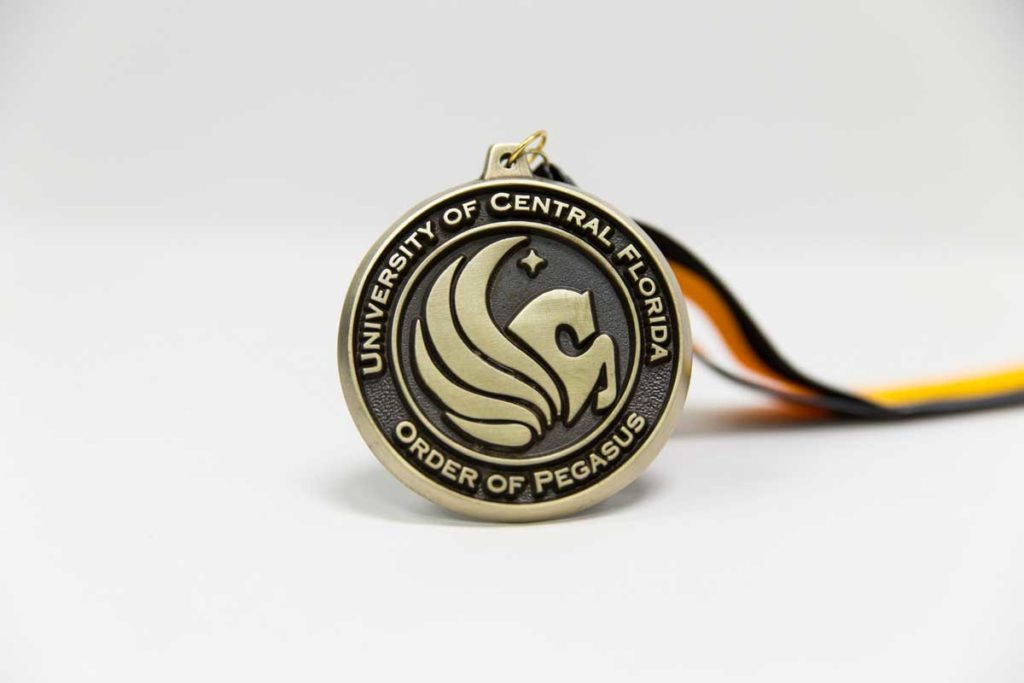 Five biomedical sciences undergraduates and one M.D. student are among this year's 24 recipients of the Order of Pegasus — UCF's most prestigious student award. The recipients will be honored at an April 6 ceremony. 
This year's inductees also include seven LEAD Scholars, five President's Leadership Council members, seven Student Government leaders, 11 Burnett Honors College scholars, three Greek members, two student-athletes and three transfer students, including one as a master's degree student. Their collective GPA is 3.88.
Undergraduate students are selected based on academic achievement, university involvement, leadership and community service. Graduate students are chosen based on the same merits as well as publication or research experiences.
The recipients will also receive commemorative medals and scholarships from Student Government. The inductees' names and pictures will be added to the wall showcasing past and present Order of Pegasus recipients in the Pegasus Lounge on the second floor of the Student Union.
This year's College of Medicine recipients are:
Yaser Ahmad, Biomedical Sciences
Kyle Benkel, Biomedical Sciences
Samuel Mikhail, Biomedical Sciences
Victoria Millington, Biomedical Sciences
Sirikanya Sellers, M.D. program
George Walters-Marrah, Biomedical Sciences
Post Tags
order of pegasus

student awards