Burnett School

Communique

Research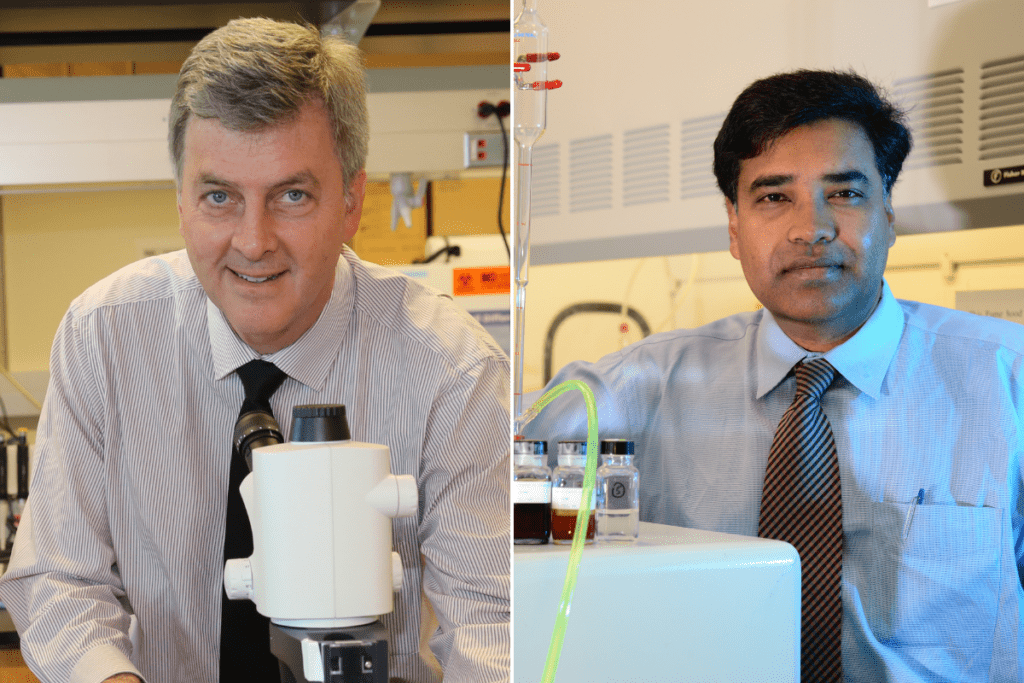 A team of UCF researchers, which includes Dr. Griff Parks, College of Medicine virologist and director of the Burnett School of Biomedical Sciences, and Dr. Sudipta Seal, chair of UCF's Department of Materials Science and Engineering, have designed a long-lasting disinfectant, able to kill several serious viruses including SARS and Zika. The results of their findings were recently published in ACS Applied Materials and Interfaces.
Derived from a nanomaterial called yttrium silicate, the disinfectant has antiviral properties that are activated by white light, such as sunlight or LED lights. As long as there is a continuous source of light, the antiviral properties regenerate, creating a self-cleaning surface disinfectant.
Read full story on UCF Today.
Post Tags