College of Medicine

Communique

Faculty News

Student Affairs

Students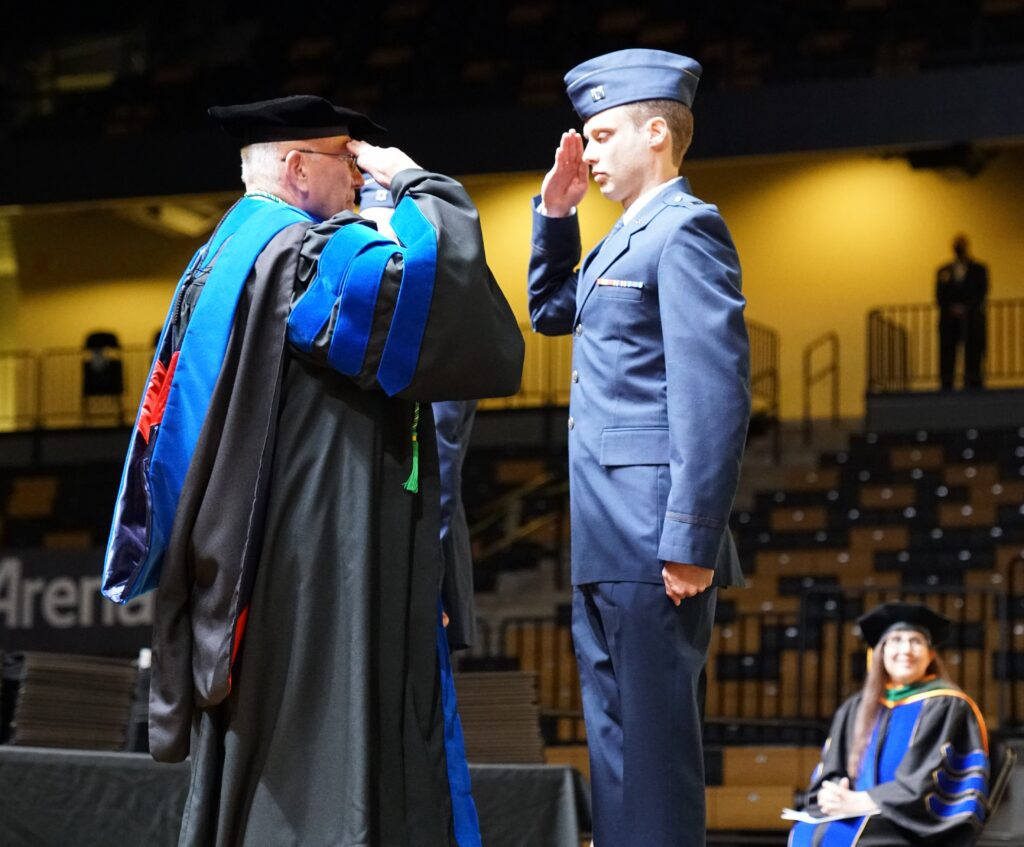 In the military, medical officers are promoted at the time they receive their M.D. diploma. On Friday, College of Medicine graduates Hannah Prock Gibbs, Avery Johnson, Matthew Naedel and Joseph Ziebelman took their military orders and promotion pins moments after being declared physicians.
The person giving those orders onstage at the Addition Financial Arena was Dr. Richard Peppler, vice dean and associate dean for faculty and academic affairs, a retired Army Colonel with 35 years of service in the Army Reserve.
Dr. Peppler has given the military oath to UCF Physician Knights for the past eight years. He retires in June after 14 years leading medical education at the College of Medicine. This year's military students are in the U.S. Navy and Air Force and will do their residency training in military hospitals across the country.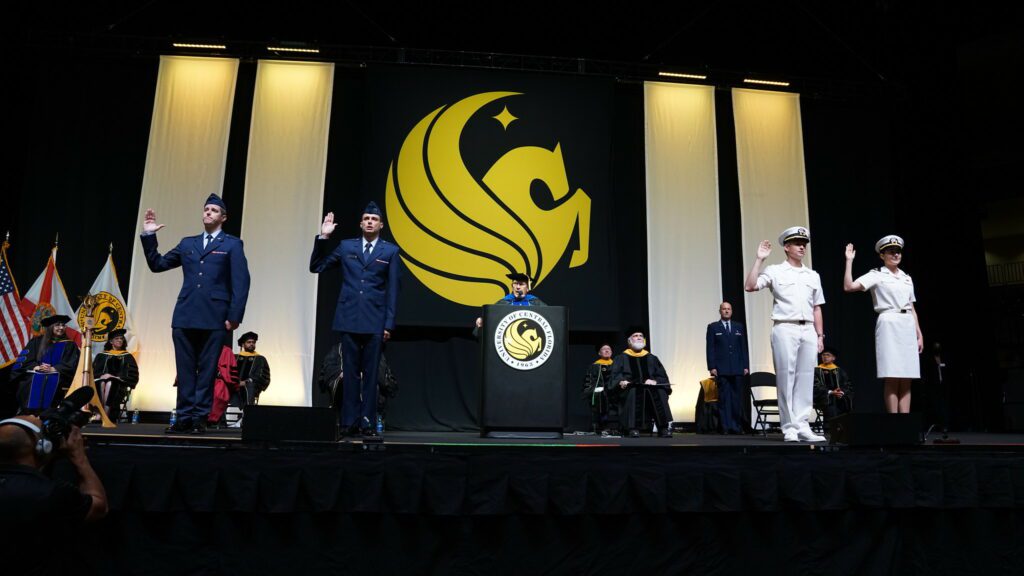 "I can't think of anyone who better embodies the traits of integrity, service and pursuit of excellence that overlap when it comes to being a physician and a military officer," said Dr. Jeff LaRochelle, assistant dean for medical education and a Colonel in the Air Force Reserves who also participated in the pinning ceremony.
Dr. Peppler said military service taught him discipline and organization. He talked about attending a military prep school starting in the ninth grade and going through daily inspections. He joked that he still makes his bed every morning.
A lifelong medical educator, Dr. Peppler was the second person hired at the UCF College of Medicine in 2007. He holds a Ph.D. in anatomy and taught first-year students in the college's state-of-the-art Anatomy Lab.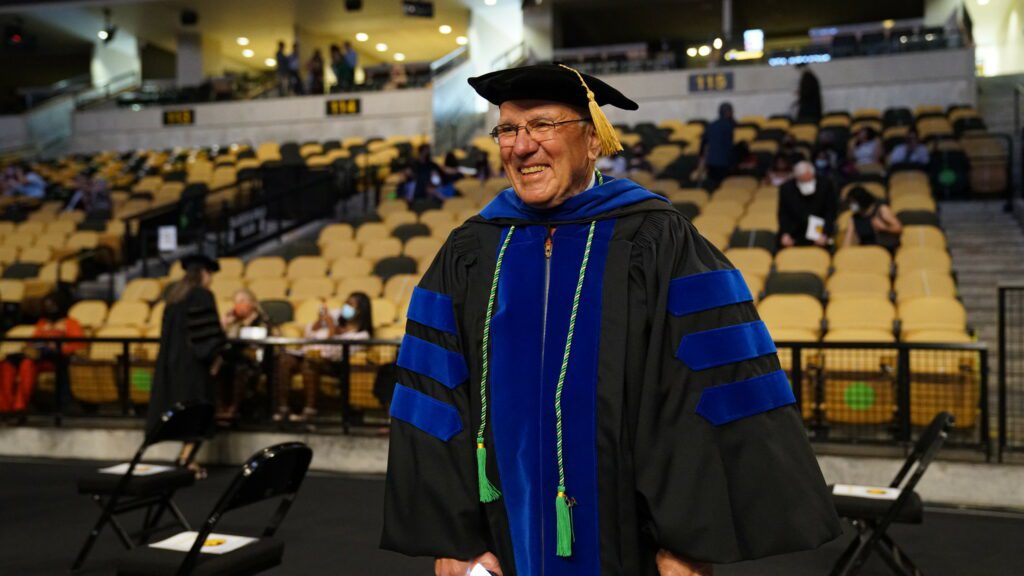 He's superstitious so he won't call Friday's pinning ceremony his last – saying he may pin a niece or nephew at some point after retirement.
"After 35 years in the military," he said, "it's nice to see the physicians of today still want to serve their country and provide care to our veterans and their families."
Post Tags