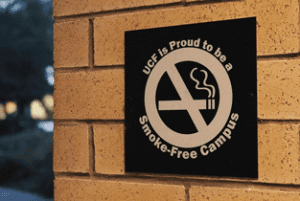 Smoking rates at UCF have dropped by 50 percent since the university declared a smoke-free campus and launched a supporting educational campaign in 2012. The Orlando Sentinel highlighted this achievement in a recent publication. Read the article here:  http://www.orlandosentinel.com/health/os-ucf-smoking-rates-drop-20180829-story.html
Has the UCF College of Medicine Positively Impacted You?
The UCF College of Medicine is a research-based medical school with a culture based on partnerships and collaboration. As a founding member of Orlando's Medical City we are proud to be your community medical college.
Find out how to give back to your medical school, today!