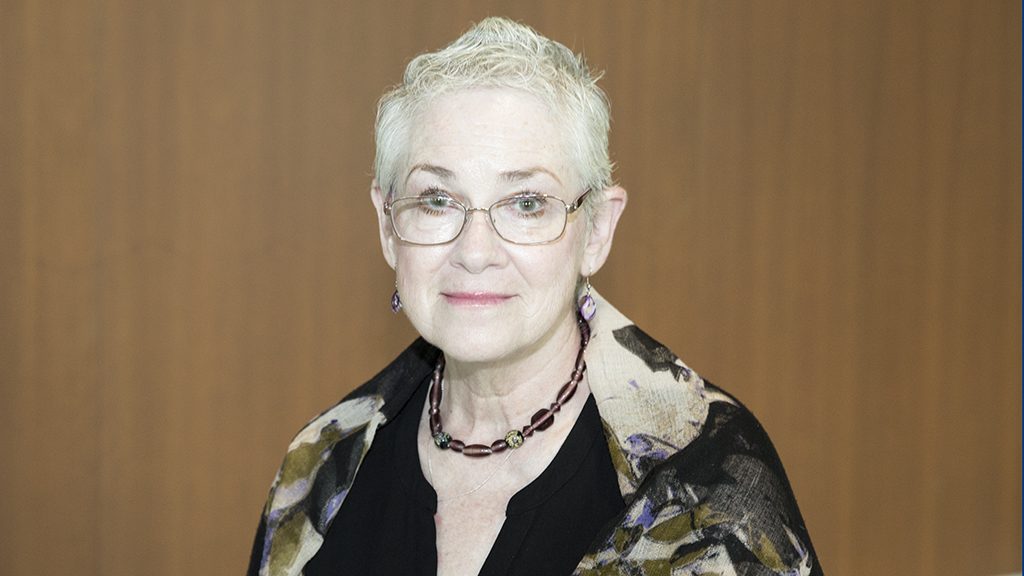 The College of Medicine has hired a program director for its new M.S. in Genetic Counseling program and hopes to begin teaching its first students by fall 2018. The new graduate program – one of the first in Florida – is designed to meet the growing demand for counselors who can help patients make sense of their genetic testing results.
Cathleen McCann comes to the medical school after managing the genetic counseling program at Memorial Cancer Institute in south Florida. She will work with Dr. Jane Gibson, chair of clinical sciences and a molecular pathologist who specializes in genetic medicine, to develop the new two-year master's program.
Genetic counselors are in increasingly high demand as genetic testing becomes less expensive and more specialists practice precision medicine – developing individualized therapies based on a patient's genetic makeup.
The number of genetic counseling jobs is expected to grow dramatically – by 28 percent – in the next decade, according to the Bureau of Labor Statistics, compared to a 12 percent growth rate in other healthcare fields and 7 percent for all occupations.  With so many hospitals, physician offices and labs looking to hire genetic counselors, demand is exceeding supply. The state of Florida, for example, has less than 100 guidance counselors, with many working in industry rather than caring for patients.
"There is a huge need for genetic counselors to serve residents in Florida," said Laura Barton, president of the Florida Association of Genetic Counselors and a UCF alumna. "We [currently have] 37 certified genetic counselors in clinics seeing patients in person."
A board-certified genetic counselor needs to be skilled in science and communication, according to McCann. Counselors help patients make sense of complicated genetic testing results and must also work empathetically with patients who must make difficult choices about their futures. Based on genetic testing, for example, patients may choose not to have children, so he or she doesn't pass on a hereditary condition to the next generation.
"Typical genetic counselors who talk with people need to be able to communicate and set up a good rapport with people. They also have to be very culturally sensitive, and recognize and respect the other person's values and beliefs. You just have to be able to present lots of different solutions to the patient, and figure out what's going to work for them," she said.
To meet their goal of beginning classes next fall, McCann is currently working on developing the curriculum so it meets accreditation criteria set by the Accreditation Council for Genetic Counselors. She is also identifying hospitals and other locations where students will rotate. She said she has already heard from College of Medicine colleagues who are researching hereditary conditions like Huntington's disease about opportunities for collaboration.
"We want to give our students as many learning opportunities as we can give them," she said. "Hopefully I can prepare them in a way that they'll be able to take their boards, and go out and be very proud to say that they got their education at UCF."
Post Tags