College of Medicine

Communique

Diversity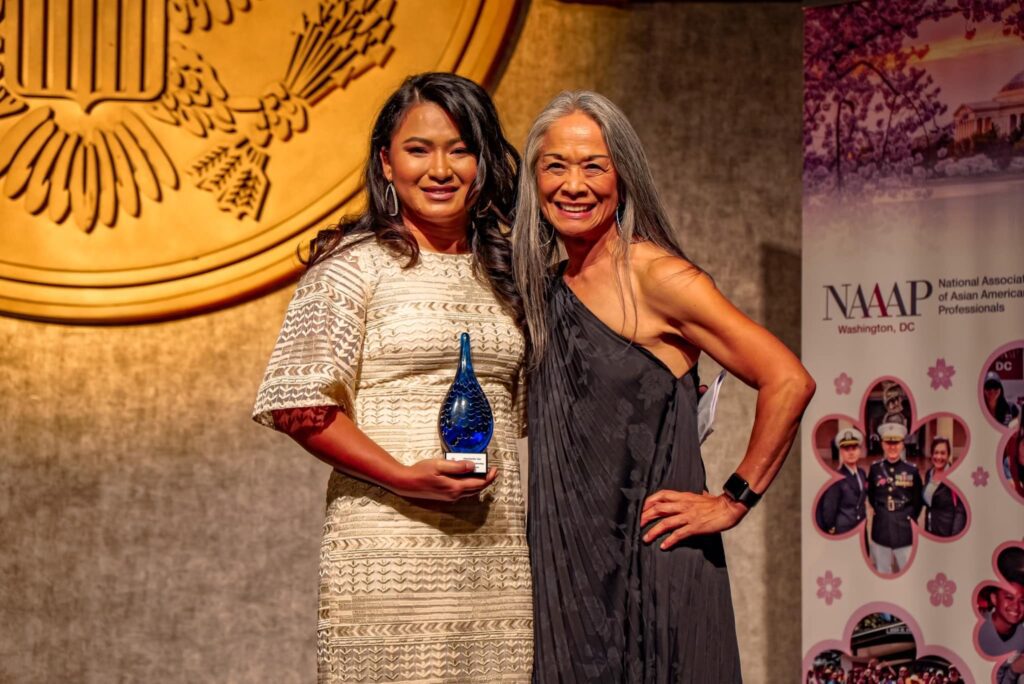 A child of Cambodian refugees and a former ward of the state, Onchantho Am has dedicated much of her life to making an impact through law and community activism.
For her efforts, Am, who recently joined the College of Medicine as associate general counsel, has been recognized by the National Association of Asian American Professionals (NAAAP) Inspire Award. The award recognizes promising up-and-coming leaders in the Asian community who have created significant impact through their roles in areas such as business, government and nonprofits. Am collected her award at the NAAAP Leadership Convention in Washington DC on August 13.
"I've always been inspired by other leaders in the community and seeing all the hard work that they put in," she said. "I'm honored to have been selected for the award and I hope that people see my story, become inspired by it and see that the sky is the limit."
A Stetson University College of Law graduate, Am's passion for public service and child advocacy began at an early age. Her parents came to America to escape the Khmer Rouge genocide in Cambodia and settled in the housing project of Condon Gardens in Clearwater, FL. The mental scars her parents had suffered resulted in their children being placed in foster care. As a teen, she advocated on behalf of her siblings to have them reunited under one roof with a foster family.
"I noticed during the court hearings all these decisions were being made on behalf of my siblings and me without our input, so I stood before the court and shared that I had something to say," she said. "It took a long while but eventually we were placed together."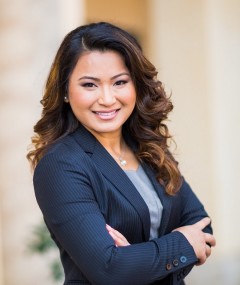 She later became the first in her family to attend college at the University of Florida. And while at UF, she provided guidance to the Governor and Legislature on the Florida systems and services for older and former foster youth. That guidance helped shape new laws on child welfare.
In July, Am joined the College of Medicine to legal knowledge and skills to impact a growing Academic Health Sciences Center.
"When COVID-19 hit, I learned quickly that there was a shortage of health professionals to provide services to the community," Am said. "So when I saw the opportunity at UCF, I thought it a great fit for my knowledge and skills, but I also saw it as helping, in my own small way, to ensure that there are more medical professionals equipped and qualified to provide adequate services to the community."
She will work with Jeanette Schreiber, senior associate vice president for health affairs and chief legal officer, to provide counsel on healthcare-related legal, regulatory and compliance matters.
"We are extremely pleased that On has joined our Health Affairs Legal Team at UCF," Schreiber said. "Her passion for community and compassion for people align so well with our mission and team. Her legal experience and her ability to cut through to sound, practical solutions are already serving the College of Medicine well, and she is a joy to get to know and work with. She is well deserving of this national recognition, and we are very proud of her."
Before joining the College of Medicine, Am served as the first Vice President of Quality and Chief Legal Officer for IMPOWER – a Central Florida-based not-for-profit serving children, adolescents, adults, and families with Mental Health Services, and Substance Misuse Treatment Programs. During her tenure at IMPOWER, she also co-chaired the Florida Coalition for Children Legal Issues Committee. She continues to actively participate in initiatives that help children and families.
As a community activist, she has held several leadership positions in Orlando's legal and Asian American Pacific Islander community. She is president of the Orange County Bar Association Foundation, secretary of the National Association of Asian American Professionals – Orlando Chapter, and past president of the Greater Orlando Asian American Bar Association. She also co-founded ACT, an independent, non-partisan group in Central Florida that provides voter education and engagement for underrepresented communities.
She has received the Orange County Bar Association's Young Lawyers Section Pro Bono Award of Excellence, the Central Florida Women Lawyers' Women of Distinction Trendsetter Award and was selected as one of the Orlando Business Journal's 40 Under 40 Awardees.
Of all her accomplishments, she is most proud of sharing the journey with her husband in raising their three daughters to become strong empowered women. She hopes to be an inspiration to them and others in the Asian American community.
"My father only got up to a second-grade education and my mother didn't receive much formal education," she said. "They came to the U.S. with hopes and dreams that their children would get a proper education and an opportunity to excel. It is their hopes and dreams that propel me forward."
Post Tags