Burnett School

College of Medicine

Communique

Diversity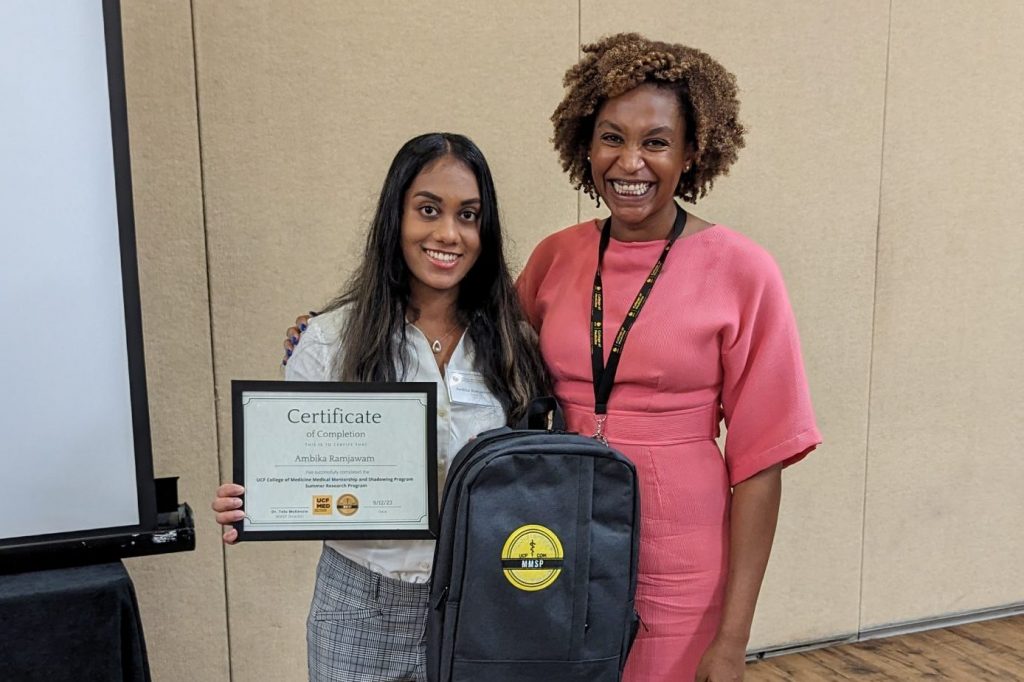 Thirty-two aspiring physicians from backgrounds underrepresented in the field are better prepared for their medical school journey, thanks to a mentorship program at UCF's College of Medicine.
The Medical Mentorship and Shadowing Program (MMSP) aims to equip UCF undergraduates with a better understanding of the activities and requirements necessary for success in medical school. The program combines online learning modules, in-person workshops, research opportunities, shadowing experiences, and dedicated mentorship.
Dr. Tolu McKenzie, director of Health Equity Education and associate professor of Pediatrics, said such programs will help diversify the healthcare workforce so providers better reflect the patients they serve. Studies show that minority patients who see doctors of the same race have better patient outcomes. However, Black and Hispanic doctors are significantly underrepresented in medicine. A 2019 Association of American Medical Colleges report showed that only 5% of physicians in the workforce identify as Black or African American and only 5.8% identified as Hispanic.
"An improvement in patient outcomes is needed to achieve health equity," said Dr. McKenzie, a double board-certified pediatrician and preventive medicine physician. "So we are trying to contribute to a diverse physician workforce and give students the skills and tools they may not have readily available so that they can be successful."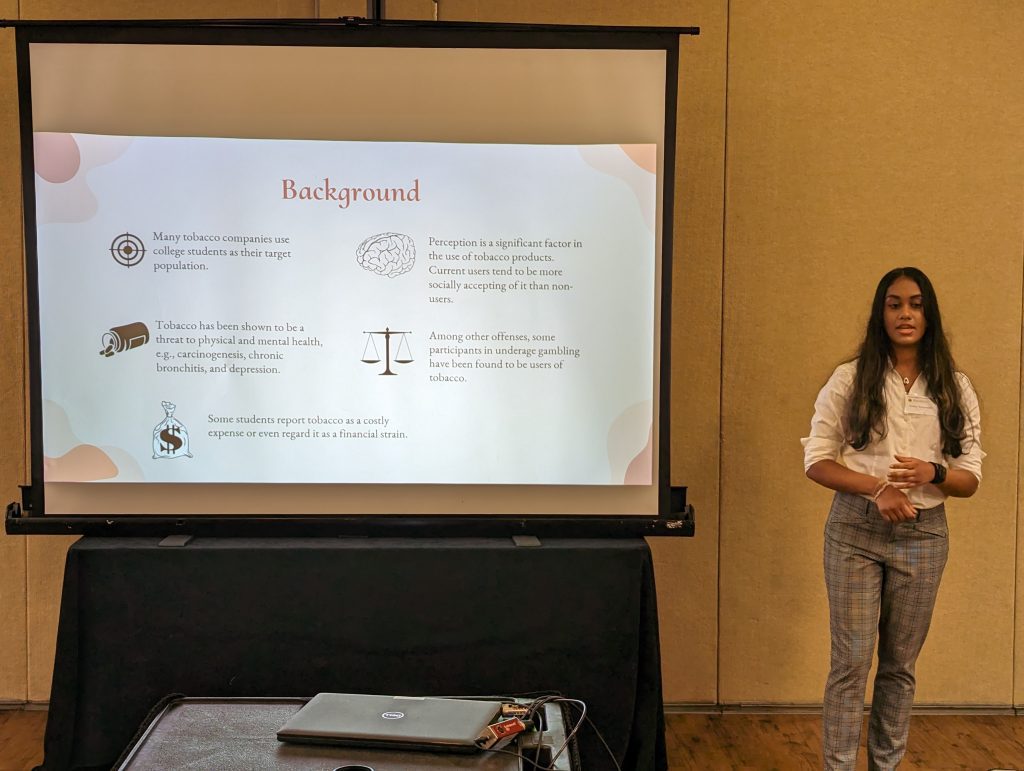 The program is available to full-time UCF undergraduates who are first-generation college students, economically or educationally disadvantaged or have a commitment to serving disadvantaged communities. All must maintain a minimum 3.0 GPA.
"These programs empower students to overcome obstacles and contribute their unique perspectives and talents to the medical field," Dr. McKenzie added. "The road to medical school is tough, so having resources right at your fingertips makes all the difference."
Ambika Ramjawam, a second-year Biomedical Sciences major, said the Medical Mentorship and Shadowing Program is the missing piece in helping her fulfill her dreams of becoming a physician.
"As a first-generation American, I've witnessed the adverse effects of health inequity faced by my relatives and friends who immigrated from the Caribbean," she said. "This critical experience sparked my passion to explore innovative ways to improve public health."
As a participant in the MMSP's summer research program, she studied the association between the frequency of tobacco use and the prevalence of health, social, legal and financial problems in college students.
"The opportunity to work closely with mentors of such higher caliber was instrumental in helping me grow both academically and professionally," she said. "The supportive environment and the expertise from MMSP's physicians, fellow pre-medical students, and other stalwarts of the UCF community is what makes MMSP so incredible and unique."
 In addition to the mentorship and shadowing, there is a monthly webinar series designed for UCF and non-UCF undergraduate and graduate students. It covers key topics essential for preparing for medical school. Participation in the MMSP program is not required to access these webinars.
To participate in the monthly webinar series and join the mailing list, complete the following form: https://forms.office.com/r/wq8cb0vBMB
Post Tags