College of Medicine

Faculty News
Four College of Medicine faculty physicians were honored as Orlando's Finest Doctors in the December edition of Orlando Magazine.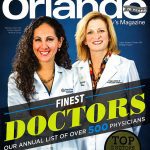 Dr. Judy Simms-Cendan, associate professor who cares for patients at Orlando Health's Arnold Palmer Hospital for Children, was featured on the magazine cover (at right) and in a profile as a top physician in Obstetrics-Gynecology. Dr. Simms-Cendan is also director of international experiences at the medical school and leads the interprofessional education curriculum.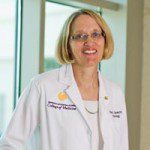 Dr. Diane Davey, professor, (at right) was honored as a top doctor in pathology. Dr. Davey also serves as associate dean for graduate medical education, with responsibilities for the college's growing residency programs. She cares for patients at the Orlando VA Medical Center.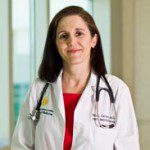 Dr. Maria Cannarozzi, associate professor, (at left) was honored in internal medicine. Dr. Cannarozzi also is medical director of UCF Health, the College of Medicine physician practice, with locations in East Orlando near the UCF main campus and in Medical City.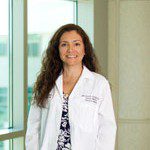 Dr. Mariana Dangiolo, assistant professor, (at right) was honored in geriatrics. Dr. Dangiolo practices family medicine and geriatrics at UCF Health's Medical City location.
The awards are based on Best Doctors Inc., which conducts a national poll of physicians on the doctors to whom they would refer their patients for care. Best Doctors' ballot and polling software are audited and certified by Gallup.
"These four UCF physicians combine excellence in patient care with a tremendous ability to teach the next generation of healthcare leaders," said Dr. Jane Gibson, the UCF College of Medicine's chair of clinical sciences. "We're thrilled they are recognized for their commitment to improving the healthcare of our community now and in the future."
Post Tags