College of Medicine

Communique

Faculty News

Student Affairs

Students
Nick Faraci still remembers a common question he received from his patients in a Pittsburgh spinal cord injury unit: "Do you think I'll ever walk again?" Friday, as he graduated as a UCF-trained physician, he said those patients – and his life as a former rehab nurse and college football star – will make him a better doctor.
"Those experiences gave me tremendous life lessons," Faraci said. "Teamwork, perseverance, being dedicated to something bigger than yourself."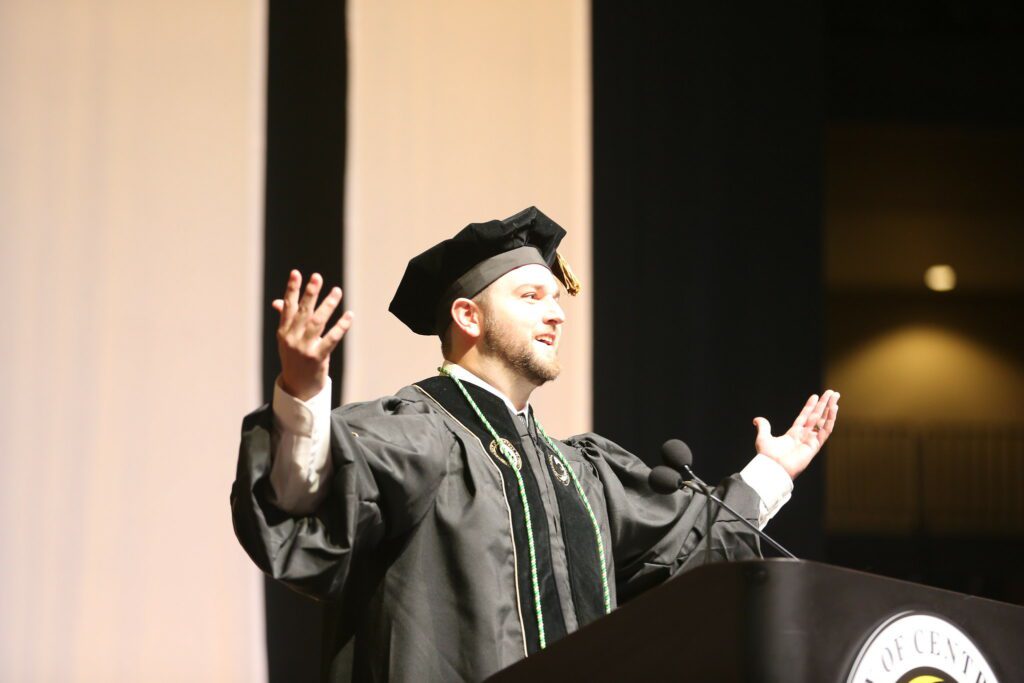 Faraci was among 121 College of Medicine students to receive their M.D. degrees May 21 in a socially distanced but in-person commencement that even a pandemic could not cancel. With the ceremony, the UCF College of Medicine has graduated 847 physicians in its nine-year history. Physicians from the Class of 2021 now enter residencies across Greater Orlando, Florida and the nation in specialties that include pediatrics, surgery, internal medicine, psychiatry and diagnostic radiology.
Faraci started his medical career as a registered nurse after graduating from Robert Morris University outside Pittsburgh, where he played Division I football as an offensive lineman. He worked at University of Pittsburgh Medical Center, joking that his playing size – 6 foot, 2 inches and 290 pounds – made him the spinal cord injury unit's "big guy." Nursing showed him how much he loved physiology and the science of what made the body work. So he decided to take on medical school, where he graduated with top academic honors.
Now he will return to the same medical center as a Physician Knight specializing in internal medicine – the specialty he says allows him to get to know people and become part of their lives, just as he did as a nurse. "Internal medicine is all about the relationship with a patient, understanding what they go through day-to-day," he said. "I'll take those qualities with me as I go home to care for the community that raised me."
Friday's College of Medicine commencement was different this year because of COVID-19. The ceremony was held in the 10,000 square-foot Addition Financial Arena to encourage social distancing. Speakers commented on how the pandemic had changed the world. As Dr. Deborah German, vice president for health affairs and dean, told graduates, "Medicine has never needed you more."
UCF President Alexander N. Cartwright talked about how the pandemic had shown the university's resilience and spirit. "While our graduates' final year at UCF did not go as any of us had planned, the optimism, compassion, and determination they have shown illustrate that Knights can always be counted on to rise to every occasion — no matter the obstacles," he said.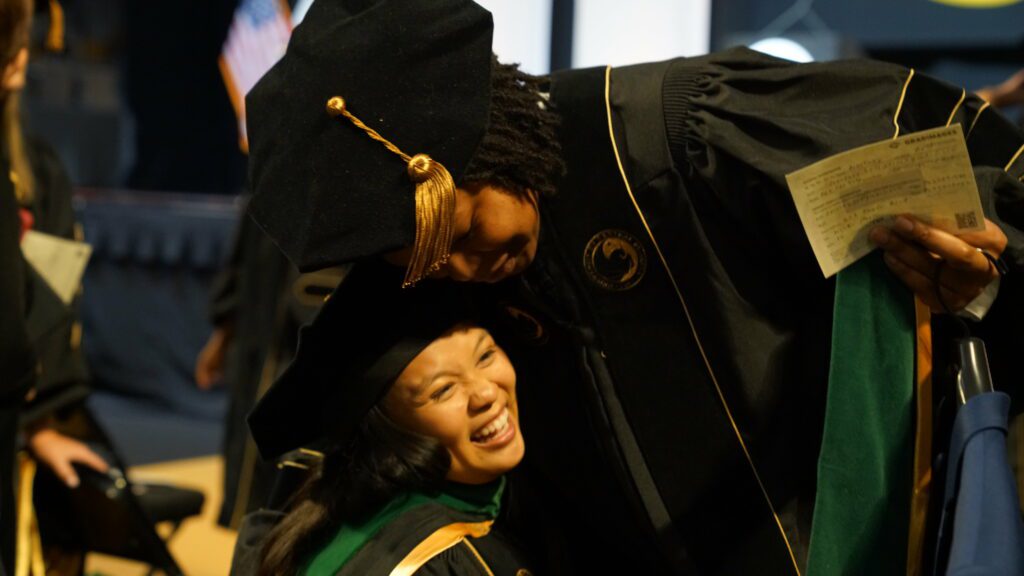 This year's M.D. graduates chose Faraci as their class speaker and he talked about how the pandemic had tested students' determination and passion for serving others. He reminded them of their first class at UCF's medical school where Dr. German asks students to list the qualities of "The Good Doctor," the physician they want caring for the person they love most in the world. As students provide traits, the dean writes them on a blackboard that is displayed year-round in the College of Medicine rotunda. Faraci ended his speech with some of the words his class had selected: Resilient. Innovative. Patient. Compassionate. Knowledgeable. Brave.
"Now more than ever, the world needs exactly what we directed Dean German to write on the chalk board four years ago," he said. "It needs the UCF College of Medicine, Class of 2021."
Post Tags