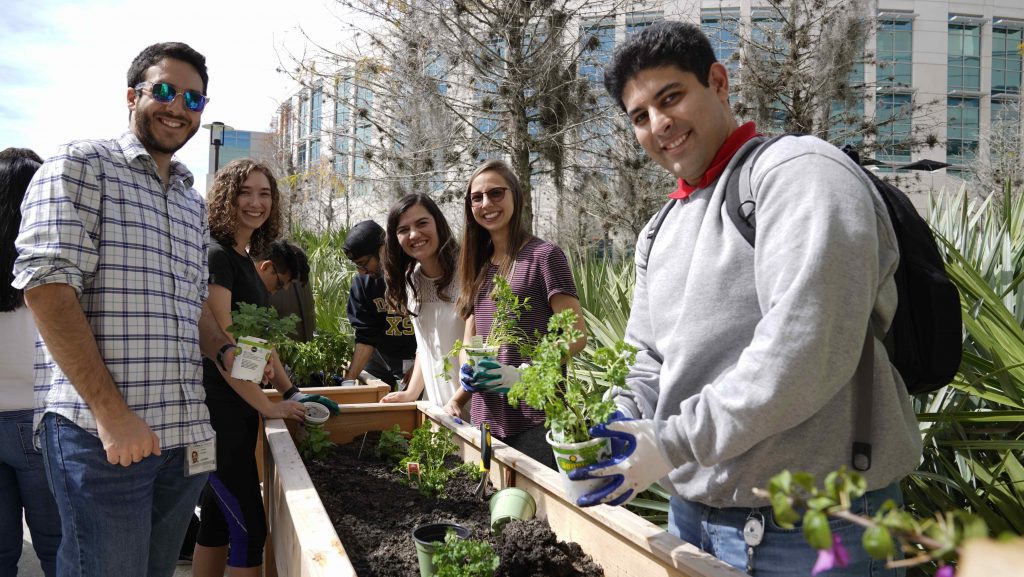 When students need a break from classes or sitting at their desks, they can now wander down to the new College of Med community garden and exercise their green thumbs, or just relax and take in the therapeutic aromas of fresh basil and lavender.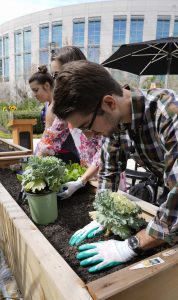 The new garden between the Burnett School of Biomedical Sciences and medical education building opened February 15 with students and faculty planting everything from strawberries to kale. The idea is to promote wellness through healthy food and stress relief.
"It will hopefully teach students to empower their future patients into making healthy food choices," said Dr. Katherine Daly, a licensed psychologist and assistant and professor of clinical sciences who was instrumental in getting the garden started. She says anyone who wants to volunteer to work in the garden can also harvest the array of vegetables, herbs and fruits.
In March, the garden will also begin hosting Mindful Mondays where students, faculty and staff can participate in mindful meditation. Mindful Mondays will begin March 4 through May 27, weathering permitting, from 5:00 – 5:45p.m.
"It's an opportunity to bring the COM community together to participate in wellness," said Dr. Daley, "and see the beneficial mental health effects of gardening."
Post Tags