College of Medicine

Diversity

Medical

Students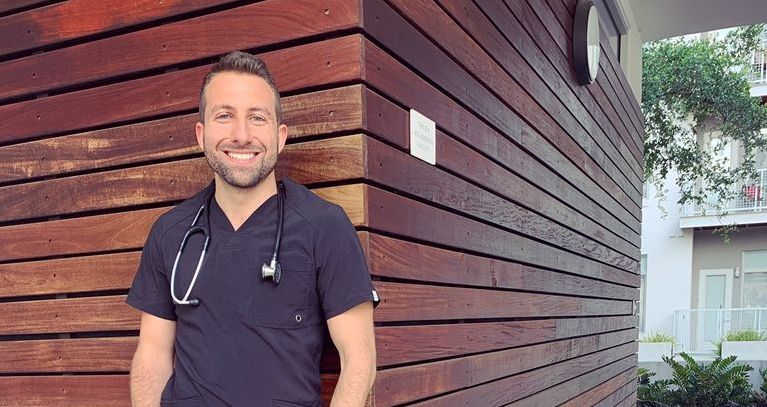 Matthew Abrams has dedicated his UCF medical school career to the LGBTQ+ community and his efforts were recently honored with two awards: a national scholarship and an award honoring the 49 people killed at Orlando's 2016 Pulse nightclub shooting.
Abrams, who is in his third year of medical school, was one of six students to receive an $8,000 scholarship from the National Organization of Gay and Lesbian Scientists and Technical Professionals, which supports students who are pursuing STEM degrees. He received first place in the Out to Innovate Scholarship for graduate students.
He also was one of the inaugural recipients of the 49 Legacy Scholarships awarded by onePULSE Foundation in honor of those who died in the 2016 attack. The foundation established the scholarships based on each victim's aspirations and careers. Abrams' scholarship was in honor of Martin Benitez Torres.
"It means the world to me to be recognized for my service to marginalized communities and my efforts to promote inclusivity for everyone no matter their race, gender, sexual orientation, or documentation status," said Abrams. "Especially given all the uncertainties surrounding COVID-19, this scholarship has lifted a huge burden off my shoulders, and I am so grateful."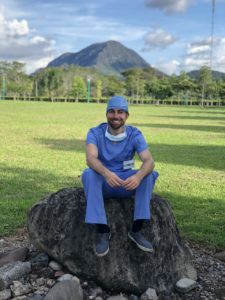 A Harvard graduate and Fulbright Scholar, Abrams grew up in a low-income and culturally diverse section of San Diego, sparking his interest in Spanish and reducing health disparities in underserved populations.
With a passion for advocating for marginalized groups, Abrams quickly immersed himself in service organizations and activities at UCF. As a past president of the LGBTQI+ Medical Students and Allies Group, he helped raise awareness about diversity and inclusion, and organized the third annual Practicing with Pride BBQ connecting students with non-profits from the broader Orlando community, healthcare providers and community members.
He also helped start an initiative to help teach medical students how to interact with transgender patients. He has also contributed to efforts beyond the UCF community, most recently collaborating with the UF School of Pharmacy's Operation Pride which provides rapid-HIV services to the community.
"The LGBTQ+ community has long faced substantial amounts of marginalization and discrimination at all levels, particularly in healthcare settings," Abrams said, "and as a medical student and future physician, I have a platform to advocate for these groups and help bring these issues to light."
Abrams also volunteers at the Apopka Farmworker's Clinic which provides healthcare to immigrant farmworkers, and KNIGHTS student-run free clinic, providing care for the uninsured Orlando community. An active member of Medical Students Providing Across Continents, a global health organization at UCF, he was part of a 2019 mission trip to Yantalo, Peru, providing care to residents of a rural district with limited access to healthcare.
Abrams also dedicates his research projects to advocate for underrepresented communities. He recently published a paper about barriers to HIV research among gay, queer, and bisexual men and presented a poster at the 2019 American Medical Association Research Expo about how interaction with LGBTQ+ patients positively impacts medical students.
An advocate for mental health and reducing mental health stigma, Abrams also currently serves as president of the Psychiatry Student Interest Group Network and Peer Support Service Director
After graduating from medical school in 2022, Abrams hopes to specialize in psychiatry to provide addiction treatment and rehabilitation services to underserved LGBTQ+ and Latinx communities.
"Matt is a dedicated, conscientious, and hardworking student with a clear passion for both leadership and serving the underserved," said Dr. Marcy Verduin, associate dean for students at the College of Medicine. "I have every reason to believe that he will continue to find meaningful ways to serve the community and to serve as a leader throughout his career in medicine.
Post Tags
lgbtq

matthew abrams

scholarship

service

students