Burnett School

College of Medicine

Communique

Faculty News

Residents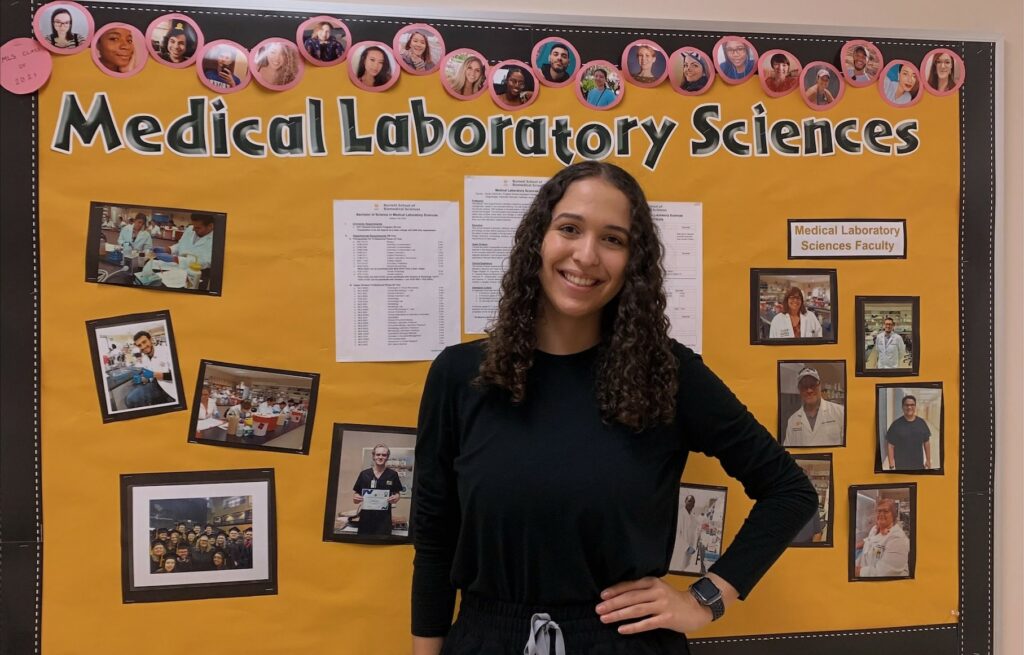 Alexandra Adams, a senior at the University of Central Florida, is one of five medical laboratory science students nationwide awarded a $2,000 scholarship by the American Proficiency Institute (API), one of the largest proficiency testing providers in the world, serving over 20,000 laboratories.
The Burnett School of Biomedical Sciences' Medical Library Science Program, one of the nation's best, trains students to work in professional labs in hospitals and research centers. Its graduates score significantly higher than the national average on their assessments and the program has had a 100% job placement rate or near that for years.
"I am so proud of Alexandra," said Dorilyn Hitchcock, director of UCF's Medical Laboratory Sciences Program. "I have never met a more enthusiastic, inspiring young woman."
Adams said she has always had a love for science and medicine. "I always knew I had a passion for the little details that make us human," she said. "I got my first taste of laboratory procedures in a biotechnology program in high school and loved that I can have such a huge impact on patient care."
Daniel C. Edson, President of API, said his organization, which offers innovation and technical support to laboratories nationwide, has provided scholarships for 14 years as a way to encourage young people to achieve their scientific dreams.
"Whether the gift of a microscope at age five or a high school mentor or a Science Olympiad competition, a spark was ignited early in these students," he said. "We are pleased to provide these scholarships as they pursue clinical laboratory careers."
Post Tags
dorilyn hitchcock

Medical Laboratory Science Program

national scholarship