College of Medicine

Communique

Diversity

Population Health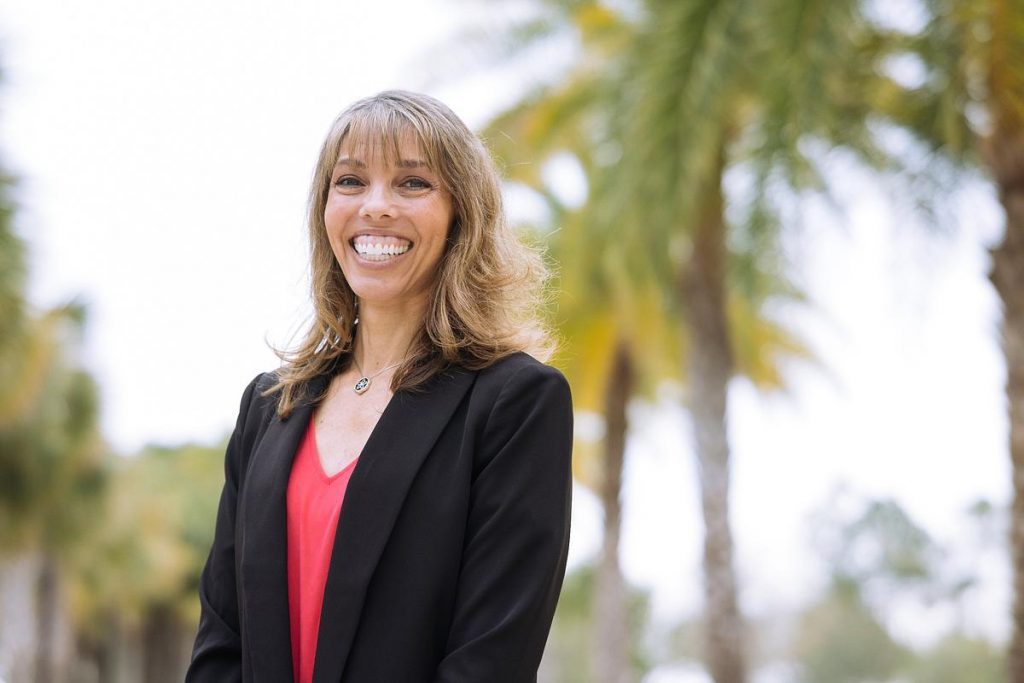 Population Health researcher and Assistant professor in the College of Medicine, Dr. Lindsay Taliaferro is a 2023 recipient of the UCF Reach for the Stars award. The Reach for the Stars award recognizes early-career professionals with highly successful research and creative activity with a national or international impact. It is second only to the Pegasus Professor award as UCF's highest faculty honor. 
LGBTQ+ youth demonstrate health disparities — especially related to mental health outcomes and receipt of high-quality, affirming healthcare — compared to their heterosexual and cisgender peers. For example, LGBTQ+ youth demonstrate four times greater risk of suicide than their peers.
It's for this reason that Dr. Taliaferro says she feels passionate about her work researching factors that protect against suicidality and facilitate receipt of high-quality, affirming healthcare for LGBTQ+ young people.
She conducts strengths-based — rather than deficits-based research — that examines effects of modifiable protective factors across individual, relationship, community, and societal levels, that can help eliminate health disparities and achieve health equity among LGBTQ youth.
This includes examining structural factors — such as state nondiscrimination laws, LGBTQ supportive school and regional climates and access to affirming healthcare — and their effect on healthcare utilization and health outcomes, particularly suicidal ideation and behavior, among LGBTQ+ young people.
"Ultimately, I hope to positively impact the health and well-being of LGBTQ+ youth populations by strengthening supportive relationship, community and structural-level factors," she says.
She's achieving this goal through her research, which has been funded by the National Institutes of Health and the American Foundation for Suicide Prevention.
She's also received an NIH Sexual and Gender Minority Early-Stage Investigator Award, a UCF Women of Distinction award, and a UCF College of Medicine Early Career Investigator Award for Achievement in Research.
Since she conducts interdisciplinary research that involves a team science-type of approach, she says her success reflects the work of great interdisciplinary teams.
"I feel privileged to work with wonderful collaborators for whom I feel very grateful," she says.
Taliaferro chose to work at UCF because she appreciated the research support and collaborations the university afforded her.
"Faculty, staff and administrators in the College of Medicine are absolutely amazing," she says. "And my colleagues and collaborators from across different departments at UCF have always shown me kindness, generosity and unwavering support."
This year's awardees will be recognized as part of the Founders' Day Faculty Honors Celebration on Wednesday, April 5, from 3 p.m. to 5 p.m. in the Pegasus Ballroom of the Student Union.
See the complete list of 2023 Reach for the Stars honorees on UCF Today.
Post Tags