Burnett School

College of Medicine

Diversity

Faculty News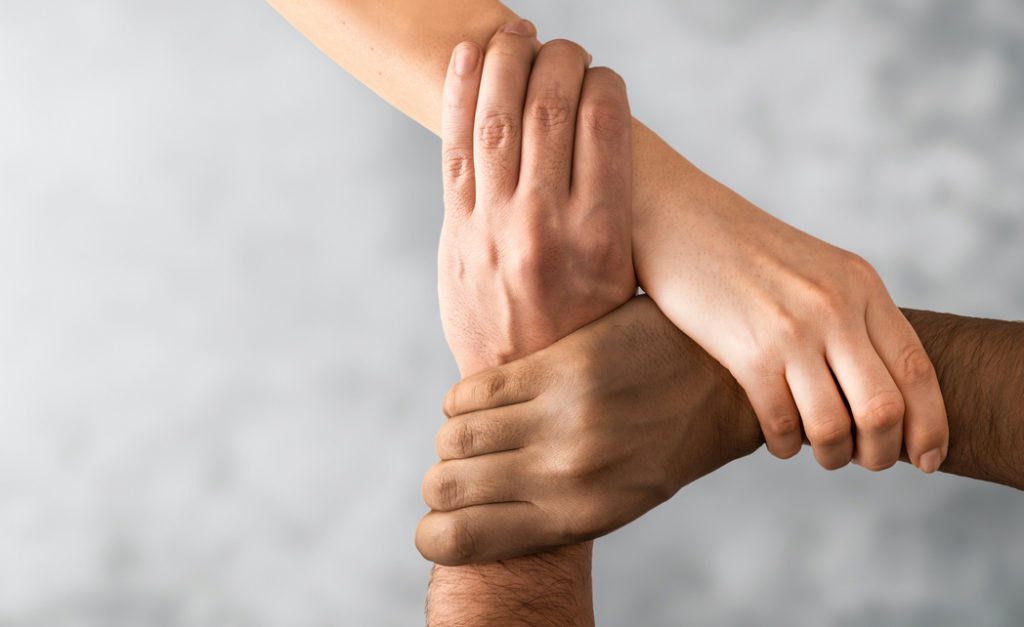 "You can't understand someone until you've walked a mile in their shoes."
This popular saying is the idea behind the Human Library Project recently launched at the College of Medicine to challenge societal stigmas and stereotypes.
The Harriet F. Ginsburg Health Sciences Library has partnered with the Office of Diversity and Inclusion to introduce the project, which features personal stories from medical school faculty, staff and students.
Shalu Gillum, the library's head of public services, said the program aims to create a stronger sense of belonging and inclusivity. "We really just wanted to have people from the College of Medicine share their stories with one another so that we can all get to know each other better," Gillum said. "We probably have so much more in common than we realize. We won't know that until we hear each other's stories and then we can really relate to each other."
The library's website contains summaries of participants' stories here. People who want to learn more can contact librarians, who schedule a conversation between the two. "Basically this is an initiative where people and their stories will become 'books'," said Natasha Williams, medical assistant librarian who helped design the project. "They offer themselves up to be 'checked out' or 'loaned' to someone who wants to have a conversation with you to learn more about you."
The current collection includes speakers who participated in the library's "Bring Your Own Story" Lunch & Learn session in October. During the session, three medical school faculty members shared stories about their individual backgrounds and how their life experiences shaped them. The speakers included Dr. Luciana Garbayo, an assistant professor of medicine who shared her story of growing up in Brazil; Dr. Tracy McIntosh, director for the emergency medicine residency program, who grew up in a mixed-race family; and Dr. Lonna Gordon, assistant professor of pediatrics, who shared stories of facing racial stereotyping and micro-aggressions as an African American female physician.
The Human Library is not a new concept, Gillum explained, noting that the library's program is based on an international model — the Human Library Organization, which is headquartered in Denmark.
"Our goal is to apply to be recognized as an official chapter as we continue to work on developing the project," Gillum said.
In addition to the Human Library Project, the library has also developed a new electronic library guide to help users who are doing research on diversity, equity and inclusion topics.
"Library guides are a simple way for us to pull together, useful and relevant information so that our users don't have to go searching all over for things that they're interested in," Williams explained. "So this guide will list links to articles in journals and other resources that we subscribe to relating to the topics of diversity, equity and inclusion."
The guide is available on the library's website here.
If you have a story to share and want to be a part of the COM Human Library Project, contact the library at HumanLibraryProject@ucf.edu to learn more.
Post Tags