College of Medicine

Faculty News

Medical

Students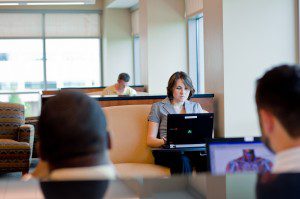 UCF College of Medicine students will soon have 24-hour access to the Harriet F. Ginsburg Health Sciences Library every day of the week. The expanded hours take effect August 5, the start of the fall 2013 semester.
The decision to increase access library access comes after a growing number of students the library surveyed requested the change. Currently the library closes at 11 p.m., and students must go home or continue their studying elsewhere.
As the College of Medicine gets closer to full enrollment, the need for more readily-available study space has increased. "In anticipation of the growing class size this fall, the library will be providing student access to the library spaces by extending its hours of operation to 24/7," said Library Director Nadine Dexter. "This will allow students the luxury of using the library space for study." The college is welcoming 120 new first-year students this fall, the first class at full enrollment.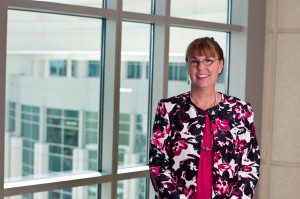 A key-card access system will be installed so only students and faculty can enter the library once it closes to the public. For security, an alarm system for books will be installed along with surveillance cameras. Students will also be asked to sign a written copy of the library rules about 24-hour use. "It's very easy to trust them because they're such great students," Dexter said. "They've worked very hard to get to this point, and to be in medical school."
Despite the 24-hour schedule, Dexter said she hopes students will still be mindful of maintaining a work/life balance. "I always tell them that this is a very important time in their lives," she said. "You should always remember your body needs rest, it needs exercise, it needs vitamins."
The Harriet F. Ginsburg Health Sciences Library is also open to the public for research, or those looking for a quiet place to read. Public hours for the library are 8 a.m. to 5 p.m. on weekdays.
Post Tags