Burnett School

College of Medicine

Faculty News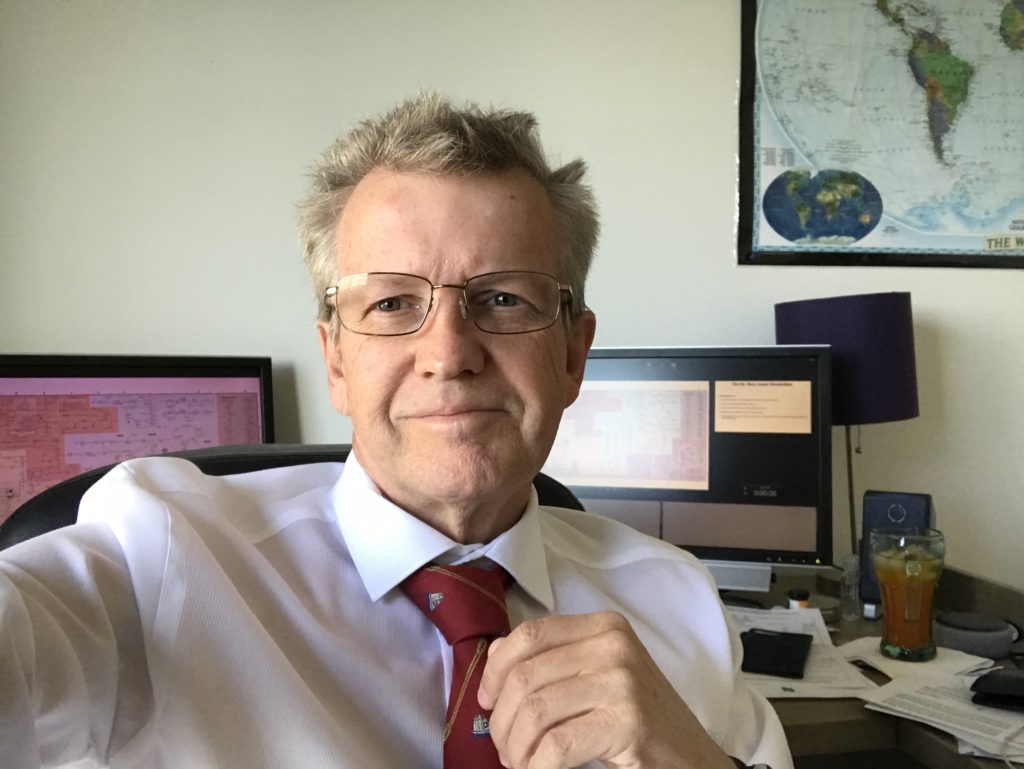 How do you make Zoom classes on biochemistry interesting? "You need a personality and an accent helps," joked Professor of Medicine Dr. Stephen Lambert of his full-time foray into online classes due to COVID- 19. Dr. Lambert, who hails from the United Kingdom said he knew he had to pull out all the stops to keep online learning engaging and fun for his first-year medical students.
He was lucky to have previously recorded lectures to work with, but realized he had to find creative ways to connect with students to keep their attention because they weren't in the same classroom. "Students have to know who I am," said Dr. Lambert, who often made lighthearted jokes during his lectures, "and I need their feedback to know how to improve the class."
Following advice from fellow Department of Medical Education faculty and the college's Education Technology team, he cut the length of the lectures and replaced it with live question and answer sessions on Zoom. He also organized small break-out sessions by topic for more detailed questions and discussion.
"The Ed Tech team was amazing," he said. "They edited out all the banter from the lectures, shortened them, and they were a lot more interesting.".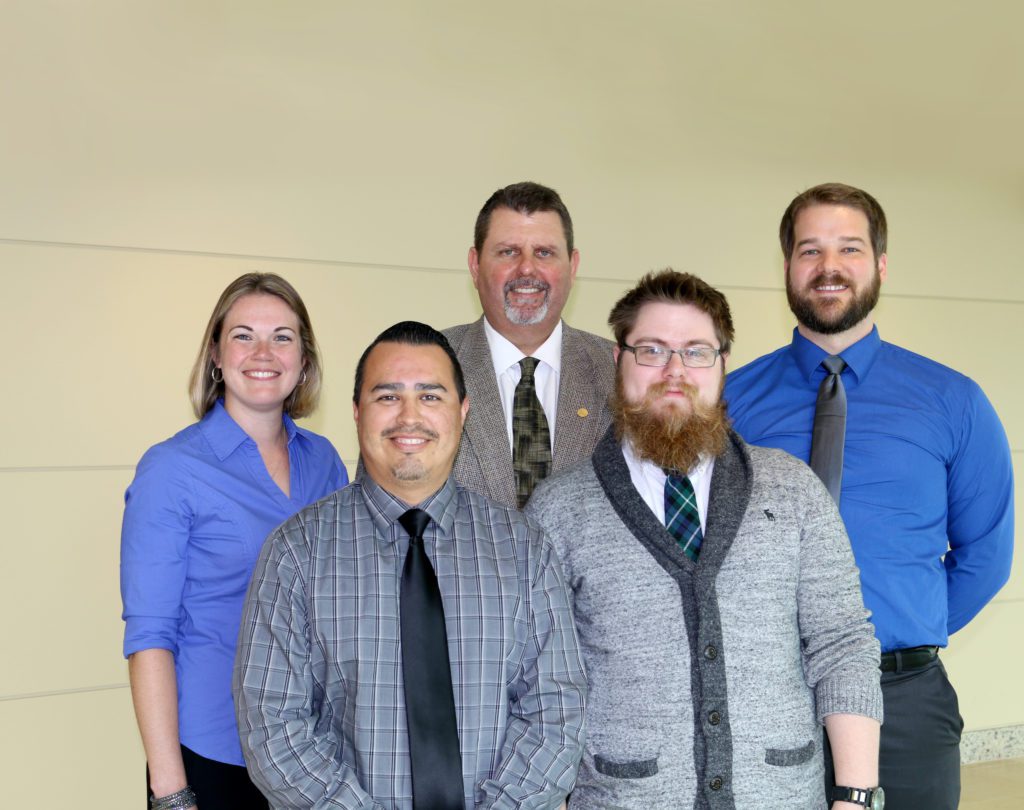 When this school year began, all of the medical school's curriculum for the first two years was online because of COVID-19. Gearing up for the new course delivery was no easy feat. Faculty received extra equipment, such as laptops headsets, webcams, microphones and drawing tablets. And all the systems had to work together seamlessly. Ed Tech created a training program called "Zoom Ninja Training" for faculty and staff to learn the features of Zoom and how to use each one effectively for teaching. "During every class there was a whole team supporting me, making sure the technology worked," Dr. Lambert said. "Liz Ivey, the M1 coordinator, pressed all the buttons and pulled all the strings behind the scenes."
Students also weren't sure what to expect. "At first, I anticipated online learning to significantly hinder my medical education, but for this module I think it may have offered an advantage…because I was adapting to the new volume of information, it was actually nice to be able to start, stop, and rewind lectures in order to fully process the new information," said first-year medical student Melanie Peterson.
In the first days of online learning, Dr. Lambert noticed that the online classes lacked the rapport and openness of in-person instruction as students muted their microphones. Peterson agreed, saying the Zoom format could be intimidating.
"Most students were hesitant to ask questions on Zoom because it's much more stressful and embarrassing to have one's face pop up on a large screen to 130 people than to simply raise one's hand and ask the question in a classroom setting," she said.
But over time, Dr. Lambert found that attendance for his online classes was better than when they were conducted face-to-face.
"We've all had to adapt," said Dr. Lambert, who made himself available throughout the day and night to answer student questions. As Peterson explained,
"Dr. Lambert was very responsive to emails, and even went so far as to schedule an early morning final exam review session on his birthday."
To keep things lively, the faculty member designed his quizzes like a competition with a prize for the best score. "Med students are naturally competitive," he said. While he's not sure if the competition became an added incentive, Dr. Lambert noted that test scores improved by 10 points from the previous year. "I even sent the winner a candy snack box from Amazon," he laughed.
Post Tags