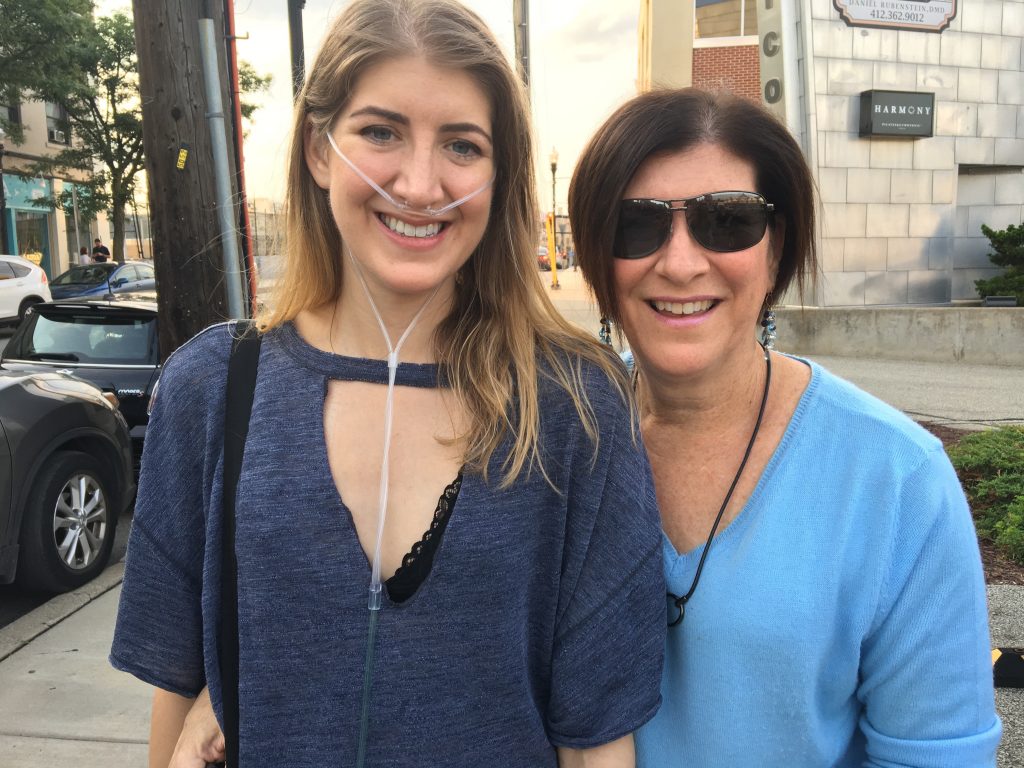 Mallory Smith was only three when her chronic cough and runny nose were diagnosed as cystic fibrosis, a genetic lung disease that would eventually take her life. At 15, she  began chronicling her physical and emotional struggles  in a journal she kept until her death at 25. On April 18, Smith's mother, Diane Shader Smith, shared her daughter's journey with College of Medicine students, hoping to teach future physicians the importance of mindfulness and compassion in patient care.
"My personal passion and mission is to bring Mallory's words to the public," Shader Smith said as she shared her daughter's memoir, "Salt in My Soul: An Unfinished Life." "What Mallory wanted everyone to understand, and what I am continuing to share on her behalf, is what a patient with a chronic illness is thinking and feeling and how to treat them as a person, not just a patient."
Cystic fibrosis causes buildup of mucus in the lung, which limits a person's ability to breathe and causes persistent lung infections and other complications.  Patients tend to have a shorter-than-normal life span. Smith, who grew up in Los Angeles, graduated Phi Beta Kappa from Stanford University, was a freelance writer on  environmental issues and produced an environmental radio show.
She became an advocate for cystic fibrosis patients, launching a viral social media campaign Lunges4Lungs and raised over $5 million for CF research.  In the book, she writes about her grueling treatments for bacterial infections and nearly 70 hospitalizations.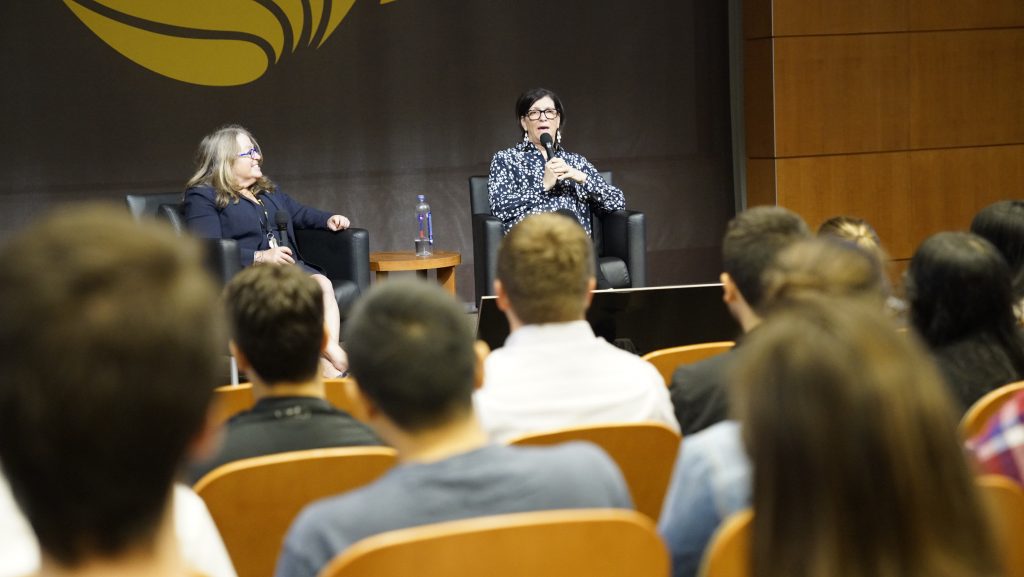 One of Smith's lessons: each care provider has the power to make daily decisions that affect a patient's quality of life.
"There are times nurses would come into the room and ask Mallory about her bowel habits in front of boys she had just started dating," Shader Smith shared. "And she always said that if she could tell health care providers one thing, it is to think about sensitivity to the patient at all times, because there were so many small things that could either make your day much better or so much worse."
One of Smith's last requests was that her journal be published. Shader Smith is sharing her daughter's book as part of a national tour at medical schools, hospitals and libraries. In addition to her message about compassionate care for patients, she urged UCF students to be compassionate toward caregivers, who at times may seem stubborn or demanding.
"As future doctors, you should know that if a parent is pushy, it doesn't mean that they're not a good person, it means that they're really trying to protect their child," she said, recounting how she would sometimes block the door to Smith's hospital room at nights, so her daughter could get a few solid hours of undisturbed sleep.
Dr. Marcia Katz, a cystic fibrosis specialist and associate dean for clinical affairs at the College of Medicine, said Smith's story shows how doctors have an opportunity to learn from their patients.
"I think Diane's beautiful words about the journey that she took with Mallory can help us understand that every word you say, every experience you have as a caregiver impacts greatly on what the patient feels and how they respond to their environment around them," she said.
First-year medical student Jeslin Kera said Smith's story impressed upon her the importance of being more mindful in her everyday interactions with patients.
"Whatever we say or do in those few minutes can have a lifetime of impact on patients who are already suffering," Kera said. "Her story teaches us to be mindful to everybody around us, to think of the small things that can help improve our patients' lives and to try and build a meaningful doctor-patient relationship."
Post Tags